2013 Prefontaine Classic (Distance Night in Eugene)

Schedule of events on the track (all in Central Time)
9:25 p.m. National Men's 1,500-meter run
9:34 p.m. National Women's 800-meter run
9:41 p.m. International Men's Mile
9:50 p.m. Men's 10,000-meter run
Prefontaine Classic Records
Men's 1,500-meter run: 3:32.81+ (in mile) by Kenyan Daniel K. Komen in 2007.
Men's Mile: 3:48.28 by Kenyan Daniel K. Komen in 2007.
Men's 10,000-meter run: 26:25.97 by Ethiopian Kenenisa Bekele in 2008.
Women's 800-meter run:1:57.37 by American Alysia Montaño in 2012.

---
What to watch for?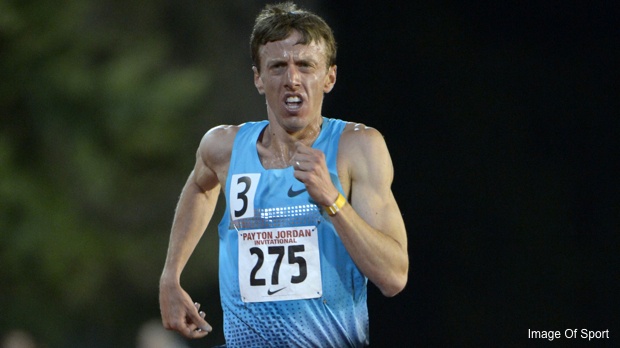 Is there any magic in Eugene left for the American mile record holder?
The sub-four chase for Bernie Montoya continues in the international mile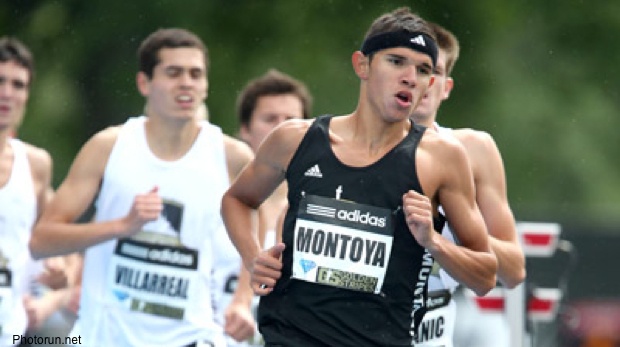 ---

The Prefontaine Classic gets underway tonight. Chris Chavez here bringing you the latest updates from Eugene with photos, results and quick race recaps. Our coverage will start before the National men's 1,500-meter run. Feel free to interact with comments below or on Twitter by mentioning @Chris_J_Chavez and/or @Flotrack.

9:15 p.m. - Things about to get underway at Hayward Field. First race on the track will be the men's national 1,500-meter run.

Men's National 1,500-meter run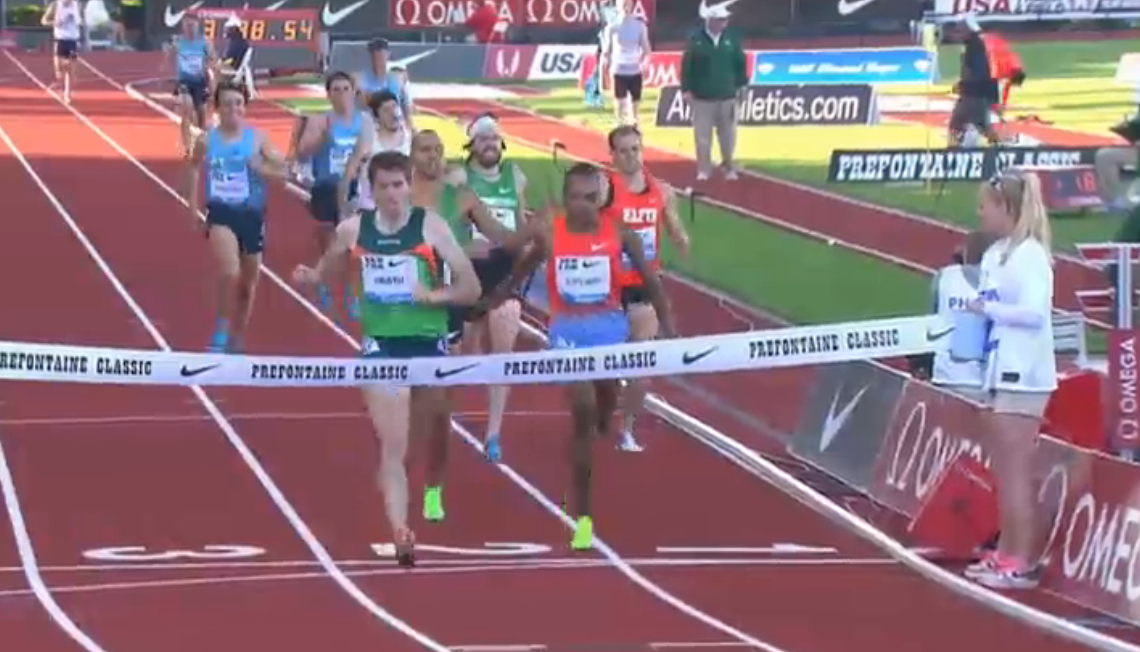 The mystery of Alan Webb's career continues. Garrett Heath wins the national 1,500-meter run in 3:38.54 . Heath held off Jordan McNamara in the final 50 meters. His final lap was clocked at 57.7.

Schumacher's Group Struggles: Chris Solinsky's comeback continues as he finishes ninth in 3:42.48. Webb finished tenth in 3:45.59. Andrew Bumbalough placed sixth with his 3:40.51. These performances were not bad, but better performances have been seen from these athletes.

Women's 800-meter run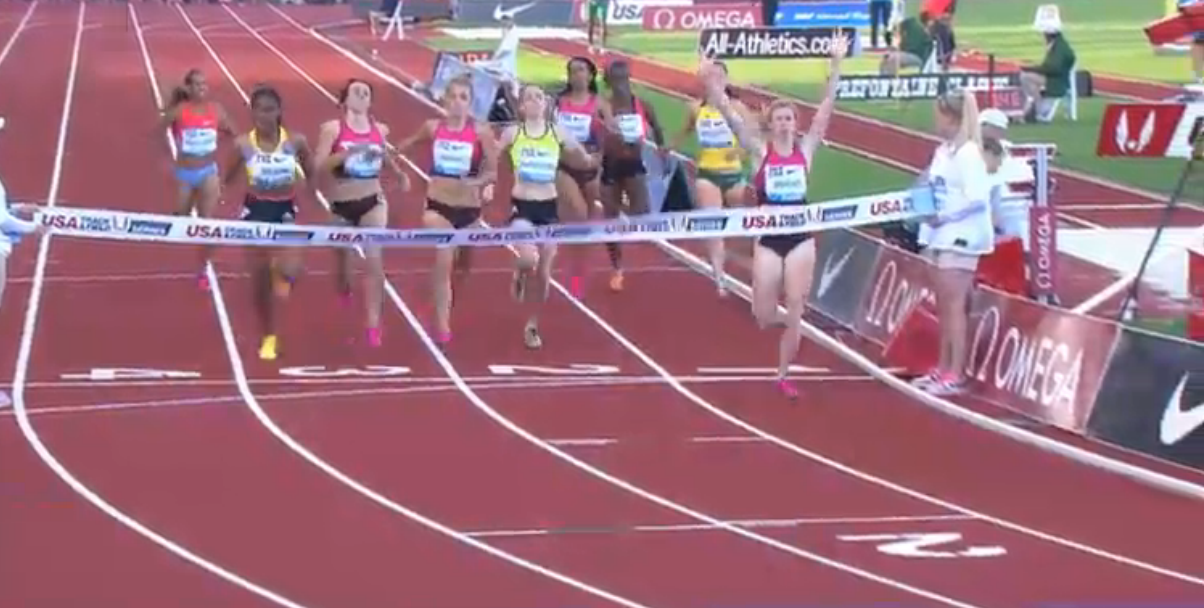 Question marks still swirling as Ajee Wilson steps to the line for the women's 800-meter run. Definitely would have been interesting to see her running in tomorrow's section. It would be another young gun leading as Annie LeBlanc took the field on pace through 400-meters. Chanelle Price charged ahead going into the bell lap, but it would be Phoebe Wright for the win in 2:00.85.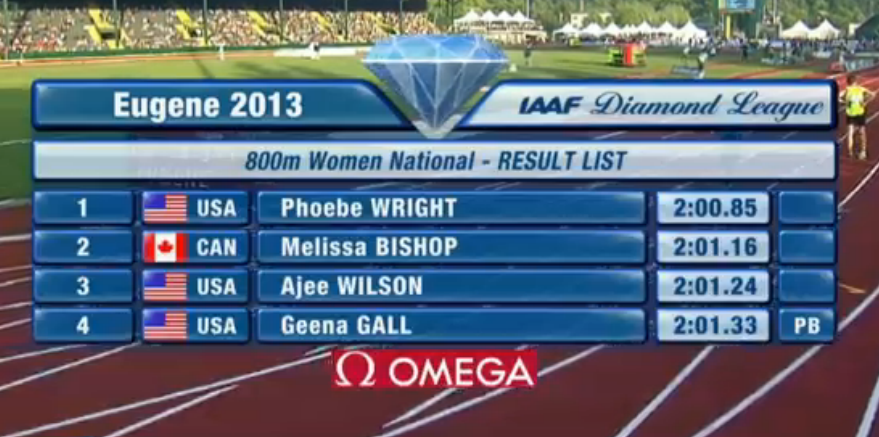 Men's International Mile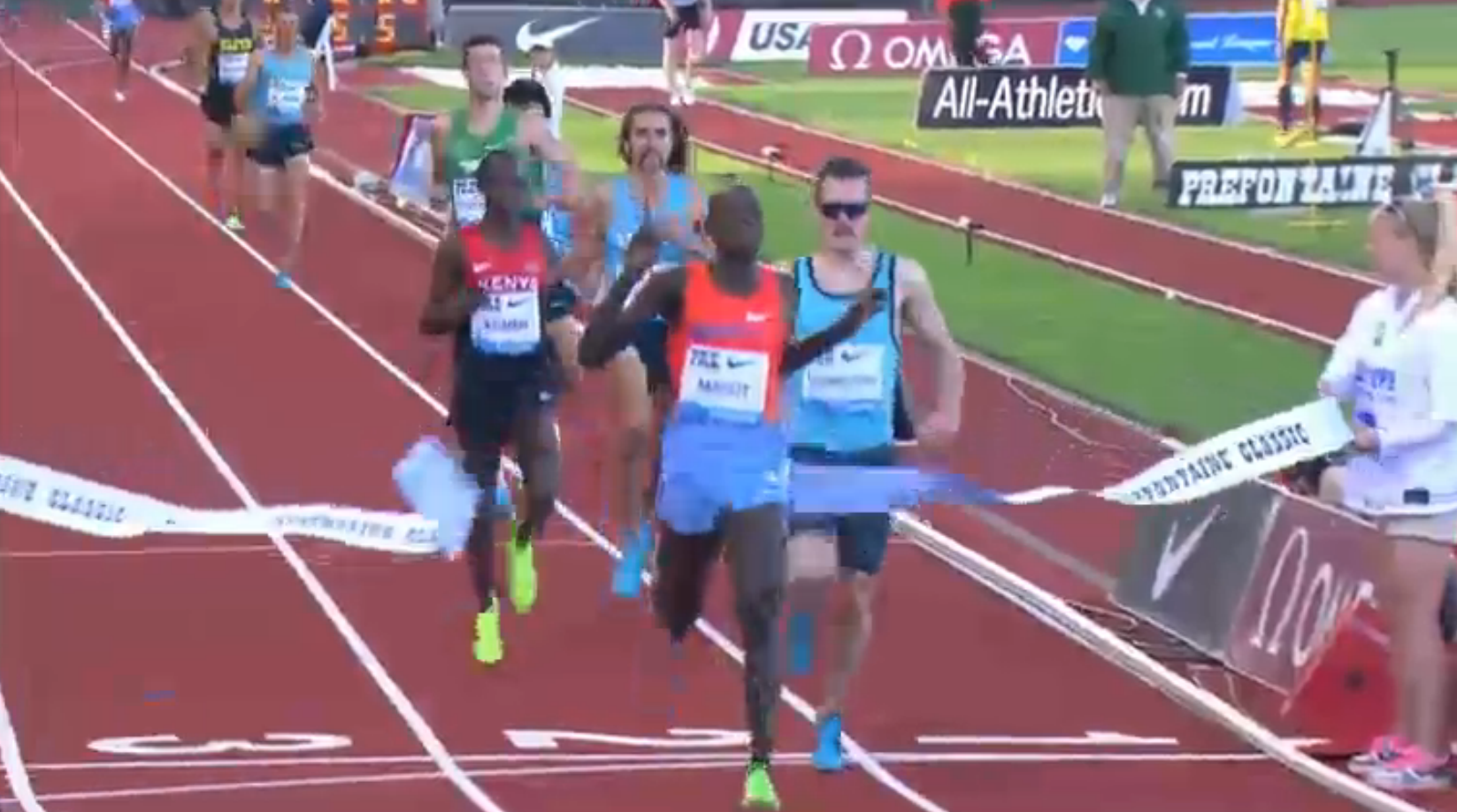 James Magut wins the men's International Mile in 3:55.24, but the story coming into the meet was whether Bernie Montoya would break the four-minute barrier. Early into the race, Montoya stuck behind Will Leer. The Cibola High School senior crossed the 809-meter mark at 2:00, which was just six second behind Mark Wieczorek, who led at the time. Going into the bell lap, he crossed at 3:01 and his 60 second last lap just put him at 4:01.71. Leer tied his personal best in 3:56.39. Henrik Ingebrigtsen continued to rock the sunglasses in the race as he took second in 3:44.50.

Note: Magut and Ingebrigtsen now have the two world leading times. Komen, Leer, and Wheating now have the fourth, fifth, and sixth best times.

Bernie Montoya and his coach will discuss whether one more sub-four attempt will be made at New Balance Nationals, according to Pat Price of the Daily Relay.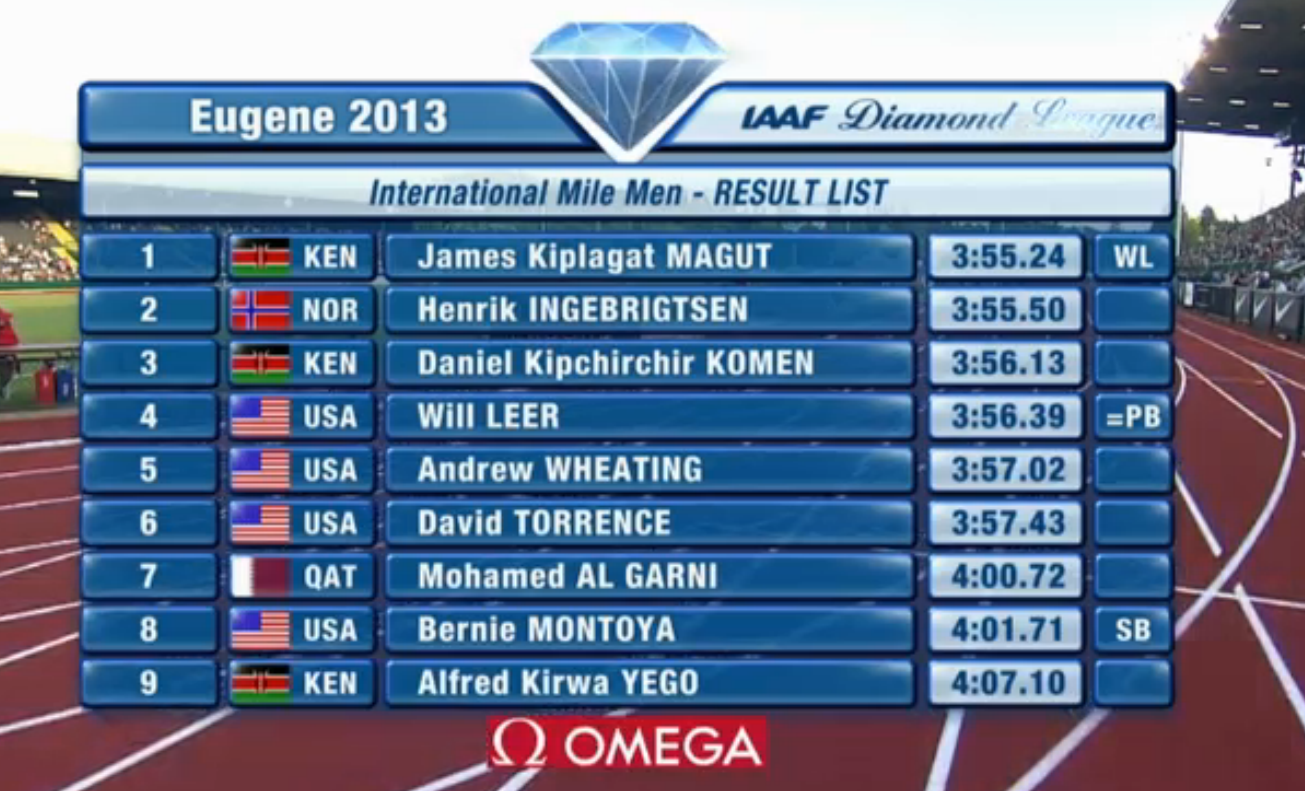 Men's 10,000-meter run
Is Kenenisa Bekele back? Looks like it.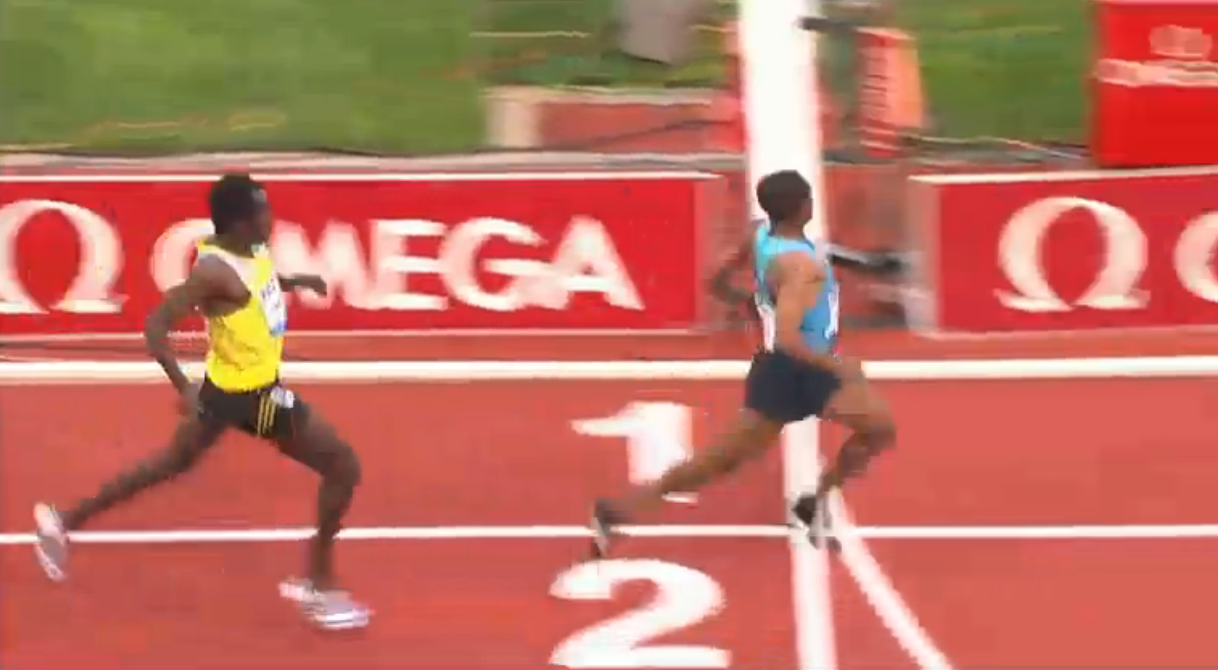 Update 9:57 - 4:17.7 through the first mile. They're on pace for a 26:37.
Update 10:02 - 8:05 through 3,000-meters and 8:38 for the two-mile mark.
Update: 10:10 - Through 5,000-meters, Bekele does not get his wish as the pacers go through at 13:33.

As the gold and silver medalists in the 10,000-meters watched from the sidelines, the next three finishers from the 2012 Summer Olympic Games in London battled with less than 2,000-meters to go in the 10,000-meter run.

A large pack of twelve runners crossed the 6,800-meter mark in 18:33. Things would start to string out with three laps to go and Bekele sat in second.

Into the bell lap, Bekele took the lead and would not relinquish it. 27:12.08 was the winning time as Bekele returned to glory at Hayward Field. 56 seconds for the final lap show the 30-year-old still has wheels. A very tactical race was executed as he pushed with thirty meters to go and looked over his left shoulder. It would be Imane Merga creeping up over his right shoulder, but not enough to catch the new world leader.

Note: 12 of the top 14 times of the year were run in this race.




Chris Chavez here signing off as we hope you enjoyed our coverage of the first day of the Prefontaine Classic. We will be doing this again tomorrow starting with the women's 400-meter dash. If you have any questions, comments or feedback, feel free to reach out to me via Twitter or e-mail.