Ashley Spencer, two-time NCAA Outdoor 400m champion (2012 and '13), has made public that she will attend the University of Texas this upcoming school year and compete as a Texas Longhorn. Spencer formerly competed for the University of Illinois.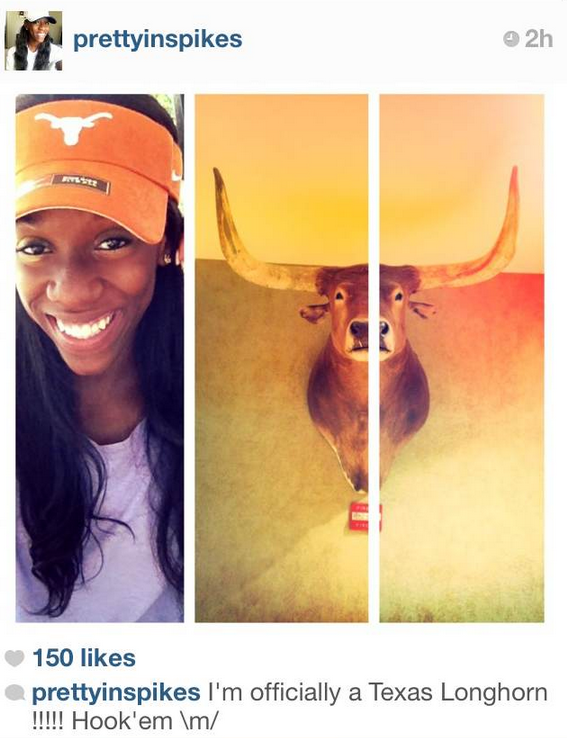 This move does not come as a surprise as Spencer's coach, Tonja Buford-Bailey, recently left the Illinois and took a job as the new associate head coach for the Longhorns.

On June 26 Mario Sategna was named as the new head coach for Texas. That same day it was released that Buford-Bailey would join the Longhorn staff.

"My first objective was to get the ball rolling on who to find as an associate head coach," Sategna said. "I knew who I wanted in that position and luckily for us and the university, we were able to get the No. 1 person and that was Tonja."

With the addition of Spencer the ball has continued to roll. At the NCAA Outdoor track and field championships in early June Illinois earned four more points than Texas (15th place).

With Spencer on the squad the Longhorns will look to finish much better than that.

Before the new Longhorn walks on campus in Austin she will travel to Moscow, Russia and compete at the IAAF World Championships in the 400m. She made the USA team after getting third at the US Championships in Des Moines, IA in mid-June.