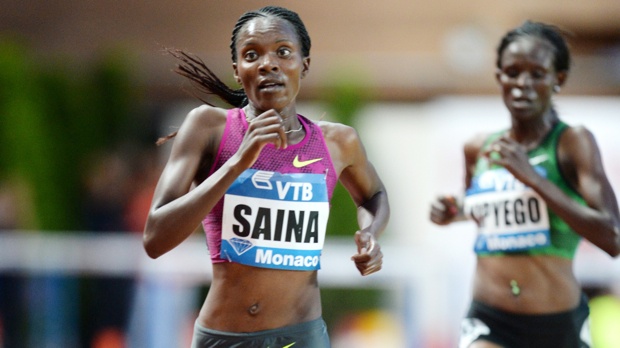 Three-time NCAA champion Betsy Saina will make her debut at the half-marathon distance on Oct. 12 at the Boston Athletic Association Half-Marathon. Saina shared the news with Flotrack on Wednesday afternoon.

The former Iowa State Cyclone is coming off a 30:46 road 10K victory at Tilburg. She was also the winner of the Falmouth seven-mile road race on August 17.

2014 has been a busy year for Saina as she's run 17 combined track and road races. On the track she set personal bests in the 3,000-meter run (8:38:01); two-mile run (9:16.95); 5,000-meter run (14:39.49); 10,000-meter run (30:57.30).

Saina looks to collect race winnings upon completion of the B.A.A. Distance Medley which includes the 5K on April 19 (15:16, 4th place), 10K (31:10, 2nd place) and half-marathon.

Chris Chavez is a writer at Flotrack and marathon analyst for ESPN. He once beat Joey Fatone of NSYNC in a half-marathon. Feel free to to reach him with any questions, comments, or feedback on Twitter or by email.