Nick Symmonds, the 2013 Worlds 800m silver medalist, knows the ins and outs of competitive running. This month, the Brooks Beasts runner will share his story in his autobiography, Life Outside the Oval Office: The Track Less Traveled.

Symmonds' debut book, which hits shelves nationwide on Oct. 21, details the fast-paced story of his growth from a small town, multisport student athlete to world class mid-distance runner and outspoken social advocate. The book is filled with off-the-track anecdotes of romance, celebrities, political activism, a change in sponsorship and more.

This is an excerpt from the book: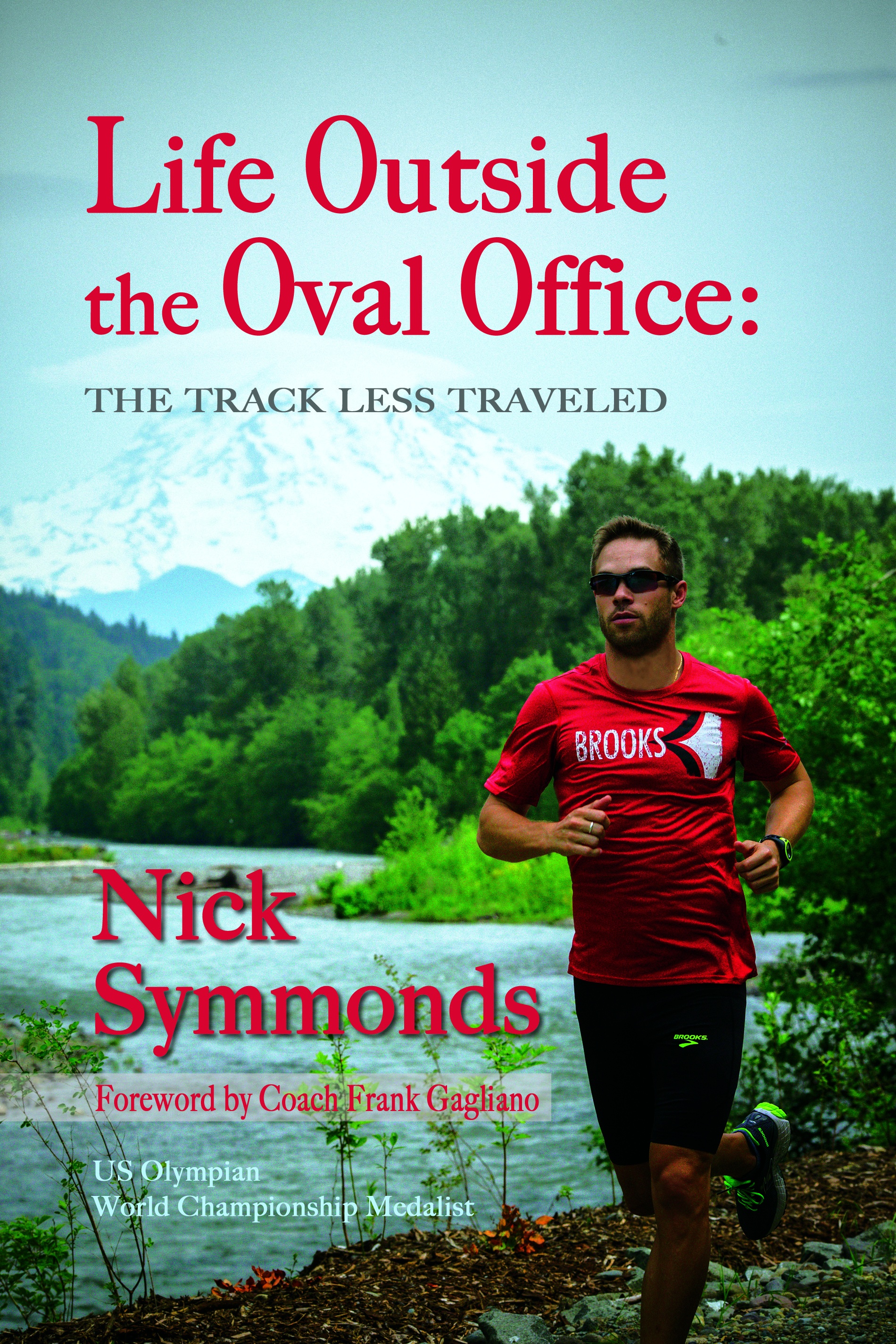 My experience in Moscow was very similar to that in Birmingham. I en- joyed representing my country and being around my teammates. The re- sults were similar as well; I again finished fifth, with a time of 1:48. Considering I had spent the majority of the two previous weeks drinking wine, fornicating, and throwing tomatoes, I was rather pleased with this result. It also made me excited for the future. How fast can I run if I actually take care of my body?
As I showered in my hotel room after the race, I smiled while the warm water cascaded down on me. Just then there was a knock on my door. My smile faded as I wondered who was on the other side. I stepped out of the shower and wrapped a towel around my waist, but when I went to open the door there was no one standing on the other side. I looked, left, then right . . . and then down. There, at my feet, was a white envelope that had been slid under the door. It looked rather fat and had my name written on it in thick black ink. I reached down and picked up the girthy envelope.
When I opened it, my jaw dropped. Inside were twenty crisp one hun- dred dollar bills. I knew there was an appearance fee associated with this race, but I never imagined it would be paid like this! With just one day of work my net worth had tripled. Having never held this much money be- fore, I felt paranoid. I looked around the room nervously, unsure of what to do with the cash. I ultimately decided to stash it in my computer case.
When I went to dinner I asked some of my teammates if they, too, had received envelopes full of cash.
"Oh yeah, it happens all the time when you compete in Eastern Eu- ropean countries," said one.
"Best part is you don't have to pay taxes on it," said another.
I was no accountant, but I was pretty sure Uncle Sam was going to want a piece of this money, and said so. "I think you are supposed to re- port all overseas earnings to the IRS."
You would think I had suggested handing over their first-born child, the way my fellow runners looked at me. They burst out in laughter and began to tell me all of the creative ways to sneak cash back into the coun- try. Some stuffed it in their underwear, others in the soles of their shoes. I smiled and nodded, then made a mental note to report my two grand to the government.
I have always reported my overseas earning to the IRS. I don't do so out of any moral code or sense of patriotic duty. I do so simply because of a piece of advice Coach Sam once gave me. "You can default on a loan from the bank, you can cheat on your wife, heck you can even go bankrupt and you still stay out of jail," he said. "But, if you cheat on your taxes you are gonna go to prison."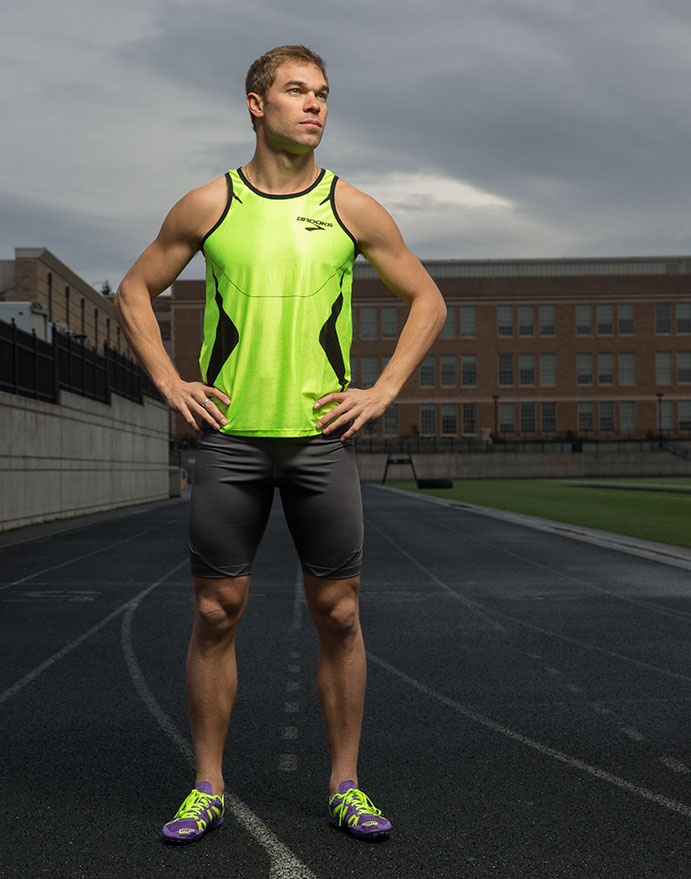 Never one to take a piece of advice from Coach Sam lightly, I made it a personal policy to never mess with the IRS.
That night in Moscow I had a great time with my track and field teammates. I asked them all the questions that had been on my mind about professional running, and learned all I could from them about life on the road. They told me that most of the meets held after-parties and that they all served booze.
The after party in Moscow was no different. On a table next to the food were several hundred shot glasses, all full to the brim with crystal clear Russian vodka. Every time I approached the buffet someone with the meeting grabbed me and, in very broken English, asked me to take a shot with him––or her. Not wanting to be rude I always said yes.
Many shots later I was spinning and stumbled back to my room. I managed a few hours of sleep before waking and packing my bags again. I then caught a flight back to Heathrow and realized I had a sixteen-hour layover. My flight back to the Unites States wasn't until eight o'clock the next morning.
Tired of partying and in desperate need of a good night's rest I made some calls to various airport hotels. The cheapest accommodation I could find was three hundred US dollars per night. Even though I had an enve- lope of cash burning a hole in my backpack, I simply couldn't stomach the thought of spending that much money for a room I would, for the most part, be unconscious in.
I made a new plan. I was a brash, over-confident twenty-two-year- old professional athlete traveling through Europe. Surely I could find someone to share her bed with me tonight. I packed my backpack full of extra clothes, a toothbrush, and a new book, this one The World According to Garp by one of my favorite authors, John Irving. The two thousand dol- lars in cash remained tucked at the bottom of my backpack. I then put everything else in a locker that was available at one end of the terminal.
I made sure to grab my Team USA jacket as well, and then caught a train bound for downtown London. When I stepped out from the under- ground I found a brilliant September afternoon. The sun was shining and it was quite warm. I found the nearest park and lay down under a tree to read my book. I quickly fell asleep, but woke as the sun was setting. It was a beautiful evening, and I took a moment to watch several ducks splash in a nearby pond. I smiled and watched couples walk hand in hand as the light slowly faded.
As the sun set, the temperature began to drop. This reminded me that what I needed was food and shelter to get me through until the next morning. The first was easy to come by. I simply walked until I found a pizza parlor. I sat down and ordered a beer and a pie while I read. A few tables away a group of young people were speaking Spanish. I could pick up most of what they said, and every time I heard something interesting I picked my head up and looked their way. More often than not I caught the eye of a girl who was facing me. I smiled and she smiled back.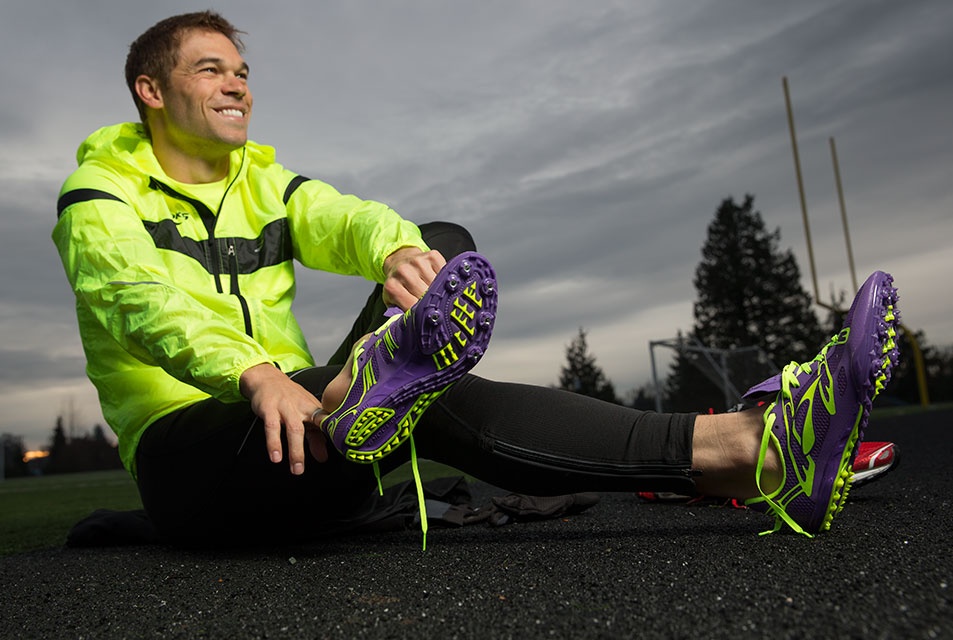 The table was made up of three girls and three guys, and I assumed they were all paired up. When one of the guys approached me, I expected to get chewed out in Spanish for smiling at his girl. Instead, he touched my jacket and, in perfect English asked, "Where did you get this?" I told him I was part of the USA track team, and that I was flying home from my last competition of the summer. He took a seat across from me and we chatted about running, traveling, and London. He then suggested that I join his table, and I gratefully accepted.
There was a seat free next to the girl I had been smiling at, and I grabbed it. Now, just a few feet away from her, I could see she was a classic Spanish beauty with dark eyes, dark hair, and dark, creamy skin. She was dressed in punk-ish clothes and had several piercings, including an eyebrow ring. I began to wonder if she was as wild in bed as her image suggested she was in life.
I let the group know that they should continue speaking in Spanish, that I understood most of what they said, but the guy who had invited me over said, "No. Because we are in England, we will speak English." I've always liked that policy.
To show my new friends my appreciation for their companionship, I purchased a couple of pitchers for the table. We spent the next few hours talking, laughing, and pounding pints of British beer. I worked up the courage to talk to the beautiful brunette and found her name was Lucia. She was originally from the south of Spain, but was currently living in London to learn English. She was single, and when she spoke English it was with an accent that made me weak in the knees.
Lucia suggested we head to SoHo, part of London's west side, for more drinks, and to find a club where we could dance. Although dancing is not my first choice of how to pass time, if a girl suggests it, and if I have enough drinks in me, I will own a dance floor. As if to test this policy, when we arrived at the club Lucia grabbed my hand and led me to the dance floor.
We spent the next few hours bar hopping, and downing gin and ton- ics. By the third club I leaned in to kiss her and she kissed me back. Making out in the middle of the dance floor she stopped, leaned into my ear and said, "Esta noche eres mîa." Tonight, you are mine. I had no other sleeping arrangements, but if I had, I would have bailed on them to spend the night with her. "Claro que si," I whispered back. Yes, of course.
At some point just before dawn we arrived at the apartment Lucia shared with several of her friends. Fortunately, she had her own room and we made good use of the privacy until an alarm on my phone went off signaling that it was time for me to get back to Heathrow. I kissed her goodbye and we exchanged email addresses.
As I stumbled down into the nearest Underground station smelling of her perfume, and with a back- pack full of Benjamins slung over my shoulder, I felt so grateful that I had chosen the sport of track and field, or rather, that it had chosen me.