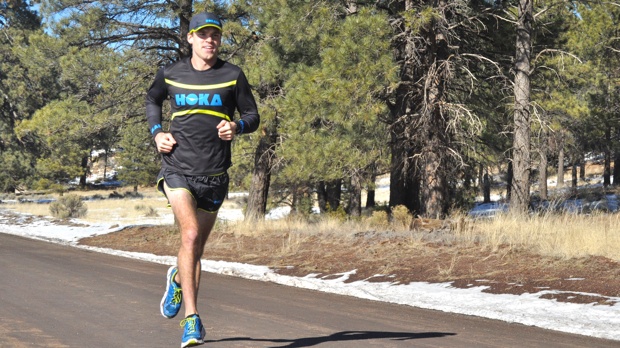 Hoka One One added another middle distance standout to the squad with 1500m runner Ford Palmer.
Palmer graduated from Monmouth University in 2013 and joined the New Jersey New York Track Club in 2014 under the guidance of coach Frank Gagliano. In May 2014, Palmer set a lifetime best in the 1500m with a time of 3:38.58. He continued to turn heads at the U.S. Outdoor Track & Field Championships in Sacramento, Calif. with a fifth-place finish in the final. Weeks later, Palmer set a lifetime best in the mile by dipping under the four-minute barrier for the first time in his career with a time of 3:57.61 at Raleigh Sir Walter Miler.
Palmer joins an elite group of 1500m runners with the Hoka One One squad, including Olympic silver medalist Leo Manzano, 1,000m American record-holder David Torrence, and New Jersey New York Track Club teammate Kyle Merber.
Hoka One One is best known for producing shoes for marathoners and long distance runners, but the shoe company has recently decided to make an impact on the track community and plans to unveil racing spikes in 2015.
Track is a relatively new sport to Palmer, who focused on football when he attended high school in Galloway, New Jersey. He ran fewer than 20 miles a week at the time. In the end Palmer chose track because he suffered from four concussions going into his senior year.
While attending Monmouth, Palmer transformed from a football player to a track athlete through a shift in diet (he is vegan) and commitment to training. By his senior year of college, Palmer had run 4:00.4 in the mile.
Since joining the New Jersey New York Track Club under Gagliano, Palmer continues to chip away at personal bests in every event. The contract with Hoka One One will support Palmer through the 2016 Summer Olympic Games with an option for 2017.