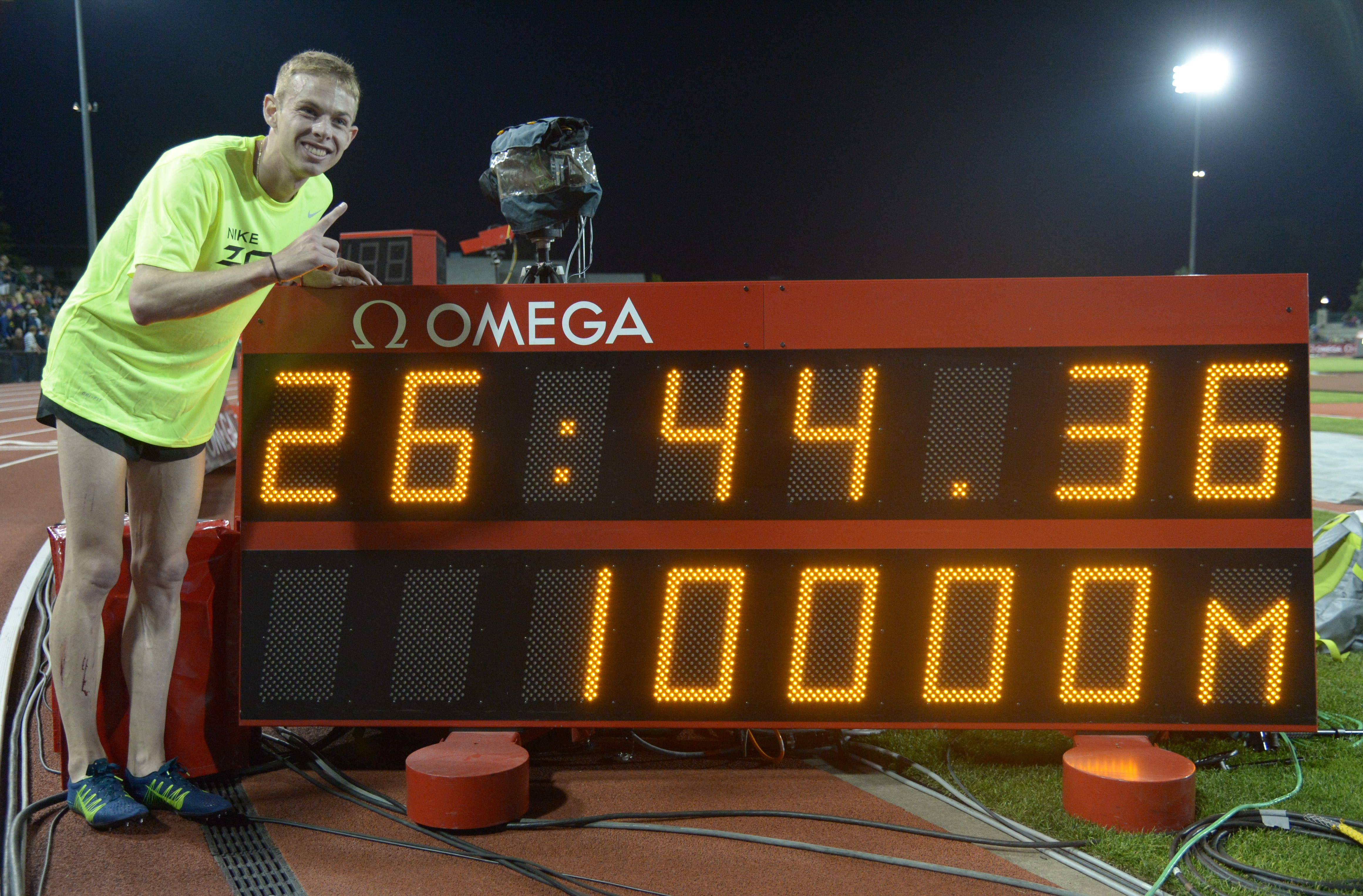 All signs point to Rio.
Galen Rupp's
first appearance in 2015 at the
Armory Invitational
is all a part of his plan to win Olympic gold at the 2016 Olympics.
Rupp, who is entered in the one mile and two mile with Nike Oregon Project teammate
Cam Levins
, hopes that all of the indoor speed work will translate into a successful summer at the 2015 World Championships in Beijing.
But the real goal is to end the American distance medal drought. Of course we remember that it was Rupp who brought home a silver medal from London in the 10k, finishing behind NOP teammate
Mo Farah
. Now, Rupp wants to be the first American since
Billy Mills
in 1964 to win gold in the 10k.
Rupp ended 2014 ranked first in the world in the 10k after his
26:44.36 AR set at the Prefontaine Classic
. He recently told Reuters, "I remember when I was a sophomore in high school and Alberto (coach Alberto Salazar) telling me that in 2012 and more likely in 2016 you're going to be right up there competing for a medal." The almost exact same sentiment was uttered by Rupp in the Flotrack FloPRO feature "
The Program: Nike Oregon Project.
"
With the world championships in August, the speed work of racing indoors is considered "new training" for Rupp, who set
multiple records indoors
in 2014 during an non-Olympic/non-World Championship outdoor year.
The men's one mile is set to go off on Saturday at 4:12pm CT, with the two mile 4:44pm CT. Both races can be viewed on NBC Sports Network.