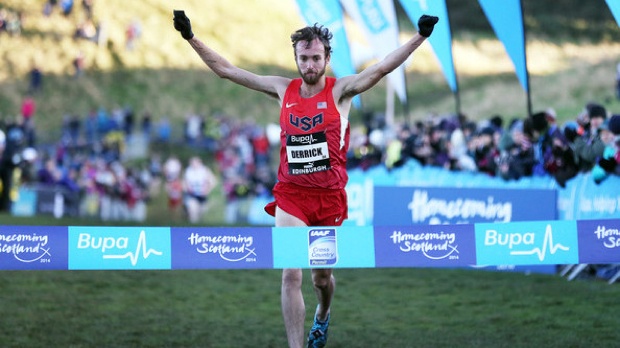 The roster for Team U.S.A. at the IAAF World Cross Country Championships was announced with USATF Cross Country champions
Chris Derrick
and
Laura Thweatt
leading the charge in Guiyang, China.
The American men's contingent includes Bobby Curtis, Andrew Colley, Maksim Korolev, Patrick Smyth and Ryan Vail. The performance will mark Curtis' third World cross country team appearance after posting a new personal best at the Chicago Marathon with 2:11:20. Korolev is returning from a dominating win at the Pan American Cross Country Cup, and a contribution to the Stanford men's runner-up finish at the NCAA Cross Country Championships in November.
The women's team will include Boulder Track Club's Laura Thweatt who is returning from a runner-up finish last weekend at the Jacksonville Gate River Run 15k (50:50). She won the USATF Cross Country Championships by 30 seconds and is poised to contend with the field in Guiyang. She will be followed by three-time Olympian Jen Rhines, Sara Hall, Elaina Balouris, Brie Felnagle, and Mattie Suver.
The junior men's team will be led by John Dressel, Cerake Geberkidane, Eric Hamer, Connor Mantz, and Paul Roberts. The women's team will include Kaitlyn Benner, Valerie Constien, Lauren Gregory, Katie Rainsberger, Kelsey Shrader, and Shaelyn Sorenson.
The 2015 World Cross Country Championships will take place on March 28 in Guiyang, China.