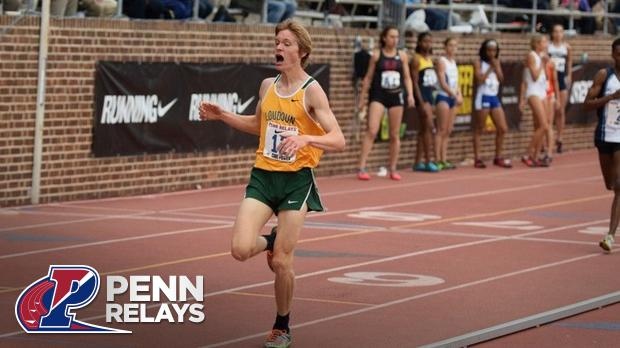 By Johanna Gretschel for MileSplit


Most track and field fanatics know all about
Drew Hunter
by now. The four-time Virginia State Champion capped an undefeated cross country season with a fourth-place finish at Foot Locker Nationals this past fall. He ranks U.S. No. 6 All-Time in the indoor Two Mile with his 8:48.22 win at the 2015 New Balance Nationals Indoor.

But a year ago? Not so much.
It was last year's Penn Relays Carnival 3k that catapulted the then-sophomore at Loudon Valley, Va. into the national spotlight. Seeded 14th, Hunter bided his time in the chase pack before laying down the hammer in the last quarter mile to not only win his first national-caliber race, but set the National Sophomore Class Record in the event at 8:16.31.
It was the type of race that changes careers.

"It's pretty much where everything started for me... I never really ran at the national level before," Hunter said. "So once I was put in a field with Alex Ostberg and Justyn Knight [now a 3:39 1,500m runner at Syracuse] and those guys, I was not only competing against them but I ended up beating all of them.

"It put me in this realization that I'm really good at it. I'm good at this sport and let's see how good I can be. It's motivated me ever since to really push and get the best of myself."
Franklin Field at the University of Pennsylvania is a magical place for track and field and has been for the past 120 years.

On Friday evening at 6:05 p.m., Hunter hopes to do something special to cement his name amongst the best to grace the hallowed facility. He will race the Mile in an attempt to be the second-ever schoolboy to win both individual distance events at the Relays.

It's a move reminiscent of fellow Mid-Atlantic native and two-time IAAF World Championships 1,500m medalist Matthew Centrowitz. The future Oregon Duck garnered his first national attention in winning the Penn Relays 3k as a junior at Broadneck (MD) in 2006. He returned in 2007 to win the Mile in 4:08.38, then a Meet Record.

"It would be incredible to be put in the same category as an Olympian, even if it's just high school," Hunter said. "He's one of my favorite runners... He's a funny guy, I like him. I follow him on Twitter and instagram and I always laugh at his jokes. He's a jokester but he's also really serious. You can tell he's got a lot of fire about racing."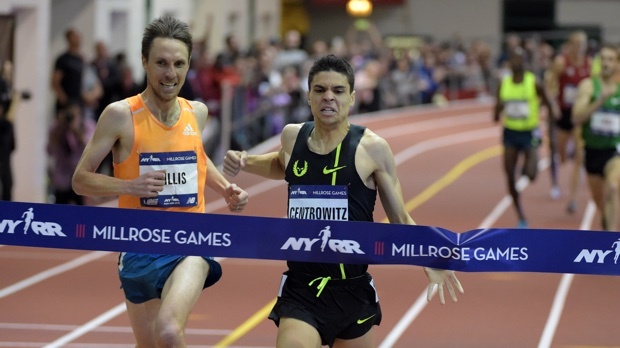 Before he became one of the world's best milers, Matthew Centrowitz won two Penn Relays titles in high school
Centrowitz is the only prep to win both events at the Relays - and there is a reason why.
The field at Penn is one of the best to date this outdoor season and includes the defending champion in Luke Gavigan (Tappan Zee, NY), as well as Millrose Games Mile Champion James Burke (Port Jefferson, NY), Pennsylvania State indoor mile record holder Sam Ritz (Germantown Academy, PA), NBN Outdoor Two Mile Champion Mikey Brannigan (Northport, NY) and fellow Virginian Matthew Novak (Deep Run, VA), who placed third last year.

"I'm really excited, I can't wait," he said. "I looked at the field, it's stacked. There's pretty much all the best guys on the East Coast, pretty much the best mile field they've ever assembled, in my opinion."

Hunter has yet to break 4:10 in his career, making his best effort a few seconds slower than his competitors. But the date has been circled on his calendar since last year.
Penn will be his first opportunity to race a truly fresh, fast mile. He skipped his weekly 13-to-14 miler on Sunday in preparation, instead tasking himself with extra rest after a tough track session on Saturday.

"I hate slowly getting through the week because I just want to race already," he said. "It's definitely my favorite race of the year. It's a great atmosphere."