Nashville.
Home to Dolly Parton, and the musical culture of Tennessee. But more importantly, Nashville is also home to the Music City Distance Carnival, taking place at Vanderbilt University on June 6.

Headlined in years past by the emergence of Matt Elliott in 2011, and 40-year-old Anthony Whiteman running a 3:58 mile in 2012, this meet has a short but strong history.

Watch more videos on Flotrack

This year will be no exception to greatness either, with "A" standards and world teams on the line.
Here are four races to watch at this year's Music City Distance Carnival: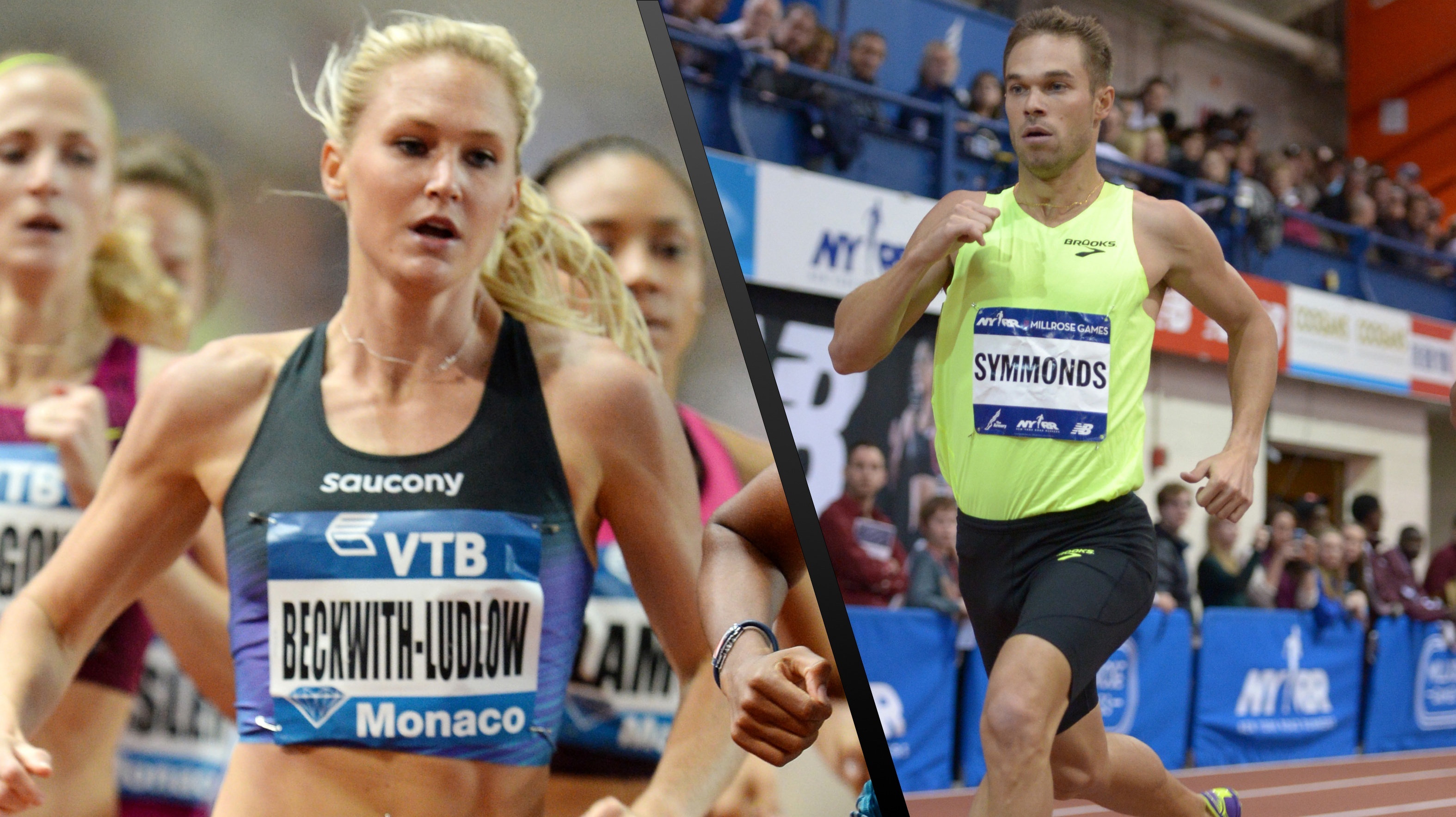 Men's Mile (IAAF Standard 3:53.30)

While it is highly unlikely that anyone will reach the "A" standard, this event could pan out to be one of the most interesting races this weekend. World silver medalist, and more recently American Ninja Warrior Nick Symmonds will be attempting to go under 4 minutes for the first time in his outdoor career. Symmonds has gone under 3:40 a handful of times in the 1500m throughout his track campaign, but his most recent attempt at the distance at the Payton Jordan Invitational showed that he is far from his top form. It should be noted however that most recent performance at the Ponce Grand Prix showed much more promise as he ran a 1:46.37 in his main event. Other notable entries include Simon Holden of Wake Forest and Brandon Lasater of Georgia Tech. 20-year-old Holden has been setting PRs left and right this season, and brings a 3:41.92 1500m to the table. Lasater ran a seasonal best in the 1500 of 3:42.92, less than a second off of his PR set in 2014. Brooks athletes Jake Edwards and Tony Jordanek bring the fastest PRs to the table at 3:58.01 and 3:58.56, respectively.
Men's 3000m Steeplechase (IAAF Standard 8:28.00)
Traveling the furthest distance to the MCDC might be
Hillary Bor
of Kenya. He brings a PR of 8:32 to the field, and ran a seasonal best of 8:45 earlier this year at the
Payton Jordan Invite
.
Along with Bor, this race features three more athletes who have PRs of 8:40 or faster, one of them being Great Britain's Rob Mullett. Mullett has already ran 8:37 this year in Guelph, and ran a PR of 7:58 in the 3K this indoor season.
Other standouts include Cameron Bean from Zap Fitness, and Kent Pecora, who won the steeple at MCDC back in 2012. Bean has yet to race this year, but brings in an 8:32 PR from 2013.
Women's 3000m Steeplechase (IAAF Standard 9:44.00)
While there may not be a race favorite, there are several ladies who have put up some strong marks this season.
Nicol Traynor
of New Jersey New York Track Club has been been having a stellar season on the track, recording PRs in the indoor mile and the 3K so far in 2015. After running 9:42.13 in the steeple last season, this will be her first attempt at the event this year.
Jamie Cheever
has a PR of 9:29 from 2013, and
Mary Goldkamp
brings in a PR of 9:53 from earlier this year. Other notable athletes in the field are the
Lawrence sisters
from Oiselle. Both Collier and Mel who train under Lauren Fleshman in Bend, Ore. bring in sub 10 PRs as well. Collier ran a 9:50 at the
Payton Jordan Invitational
in April, while Mel has run 10:14 so far this season.
Women's 800m (IAAF Standard 2:01.00)

Saucony's
Molly Beckwith-Ludlow
has the fastest PR in the field of 1:59.12, and has ran 2:01 three times this season, although her most impressive performance this year could be her third leg on the 4x800 team during the IAAF World Relays, where she split 2:00. This effort led to the
American record
two minutes later. Look for
Brittany McGowan
of Australia to challenge for the win, as she has already ran 2:03 in the 800, and a PR of 4:12 for the 1500 this season. McGowan also anchored Australia's 4x800 at the World Relays, which was good for third place.
The Music City Distance Carnival will be
live on FloTrack
. Streaming begins at 5:30 p.m. CT on Saturday June 6.