Olympic 1500 Champ Asli Cakir Alptekin Stripped Of Gold, Will Serve 8 Year Ban
Olympic 1500 Champ Asli Cakir Alptekin Stripped Of Gold, Will Serve 8 Year Ban
Aug 17, 2015
by Lincoln Shryack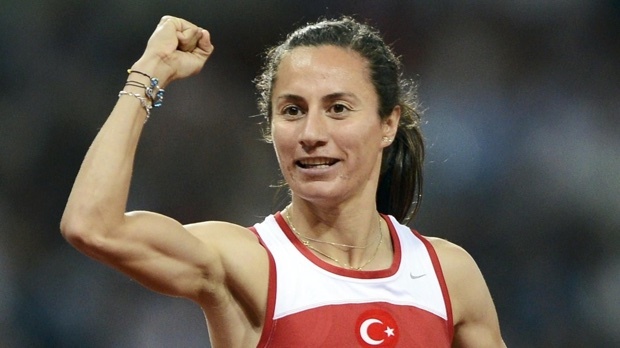 2012 London Olympic 1500 champion Asli Cakir Alptekin of Turkey will serve an 8-year ban and give up her gold medal as a result of a positive doping test.
The Court of Arbitration for Sport announced on Monday that Alptekin will forfeit all her results from July 29, 2010 onward, which will strip the 29-year-old of her Olympic gold, her 2012 World Indoor bronze medal, and the 2012 European 1500 title.
The length of the ban approved by the court came as a result of an agreement between Alptekin and the IAAF.
Alptekin's positive test from 2013 was the second offense of her career, after she was given a two-year ban back in 2004 for an abnormal biological passport at the World Junior Championships.

The Turkish Athletics Federation initially cleared Alptekin of wrongdoing in December of 2013, but the IAAF appealed to the court of arbitration to review her case as the governing body found that Alptekin manipulated her blood during the two years leading into the Olympic Games.
Another strange twist in this story is that the London 1500 fourth place finisher, Russia's Tatyana Tomashova, is herself rumored to be involved in a doping scandal as she is believed to be one of the 28 athletes that the IAAF will announce shortly for recording positive tests during the 2005 World Championships.
Tomashova would be in line to receive the bronze medal as a result of Alptekin's ban, however she herself is likely to receive a lengthy ban as this would be her second doping offense.
If Tomashova is also banned, London 1500 5th place finisher Abeba Aregawi would be in line to be upgraded to bronze.
London silver medalist Gamze Bulut, also of Turkey, is set to receive the gold medal.