World Champion Techniques Exclusive On FloTrack
World Champion Techniques Exclusive On FloTrack
Aug 31, 2015
by Adam Oestreich One thing that often gets overlooked on our website is technique. We all aren't born like
Ashton Eaton
or
Melissa Bishop
. But you can train like them.
Traveling to a running camp or getting 1-on-1 help from professionals can be time consuming and expensive. That's where we come in. We have over
850 training and technique videos
from professional athletes and coaches alike.
Take it from
Julius Yego
aka
Mr. Youtube
, sometimes to win Gold all you need to do is sit down in front of a computer.
Over 75 athletes may sound like a lot. You may not know where to begin?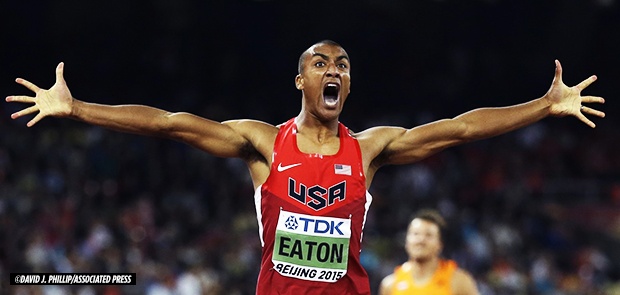 Maybe start with
"The World's Greatest Athlete"
and 2015 World Champion
Ashton Eaton
. Not a bad place to start. He breaks down each event and his overall approach to competing in 10 events over a two day span.
ASHTON EATON: TECHNIQUES
Perhaps you are looking more specifically to be a jumper. Perhaps a long jumper. Why would you want to learn from anybody other than the man who jumped
the 2nd farthest all-time
in the triple jump? Learn from
Christian Taylor
, your 2015 World Champion.
CHRISTIAN TAYLOR: TECHNIQUE | FOCUSING ON LANDING RIGHT

If middle distance is your thing - we've got you covered.
Melissa Bishop
set the new
Canadian Record in the 800m
and to back it up, decided to get herself a silver medal the next race. Watch Melissa teach you how to dictate the pace to navigate rounds.
MELISSA BISHOP: TECHNIQUES
For those hurdlers out there,
Aries Merritt
has over a dozen videos ranging from what to do with your lead leg and changing up your steps. Did we mention he is the world record holder in the 110m hurdles and he will be
coming home from Beijing with a bronze medal
?
ARIES MERRITT: TECHNIQUE | LEAD LEG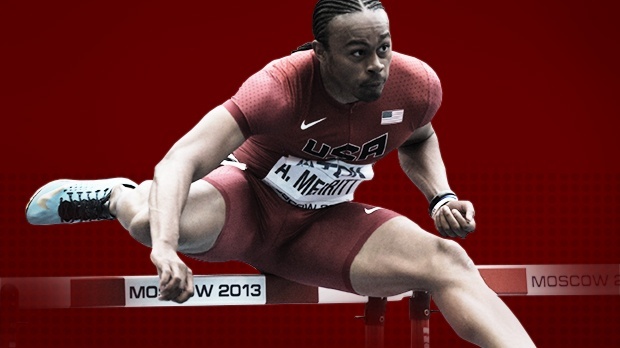 Needless to say - we've got world class training and techniques.
Here's a list of more athletes with exclusive technique videos, who represented their respective countries at the 2015 World Championships.
2015 WORLD CHAMPIONSHIP ATHLETES


Alberto Salazar - Coach of Mo Farah, Galen Rupp & Matt Centrowitz


Dawn Harper-Nelson - USA | 100m Hurdles


Fabrice Lapierre - France | Pole Vault


Leo Manzano - USA | 1500m


Matt Hughes - Canada | 3000m Steeplechase


Michael Tinsley - USA | 400m Hurdles


Robby Andrews - USA | 1500m


Shannon Rowbury - USA | 1500m


Trey Hardee - USA | Decathlon


You:
Whoa. Those are some really decorated athletes.
Me:
Yeah.
You:
What am I waiting for?
Me:
Um…
You:
That was rhetorical.
Me:
Phew. Enjoy!
You:
Thanks for showing me the light.
Me:
Anytime friend.


MORE ATHLETES WITH WORLD CHAMPIONSHIP EXPERIENCE


Adam Goucher - 5000m


Adam Nelson - Shot Put


Amy Acuff - High Jump


Danny Mackey - Coach of Cas Loxsom and Nick Symmonds


Denna Kastor - Marathon


Nick Symmonds - 800m


Reese Hoffa - Shot Put


Terrence Trammell - 110m Hurdles



Check out all of our technique videos
HERE
.