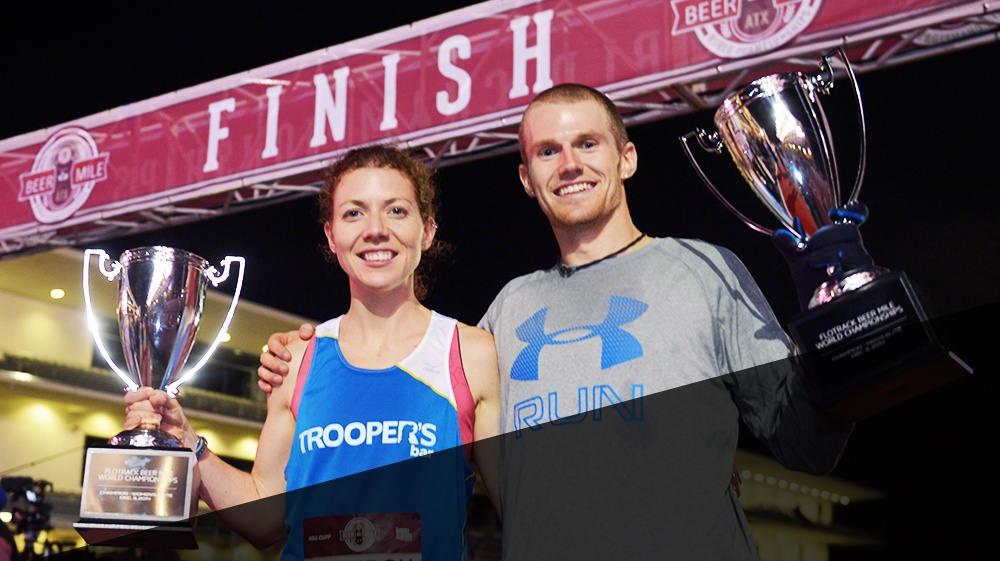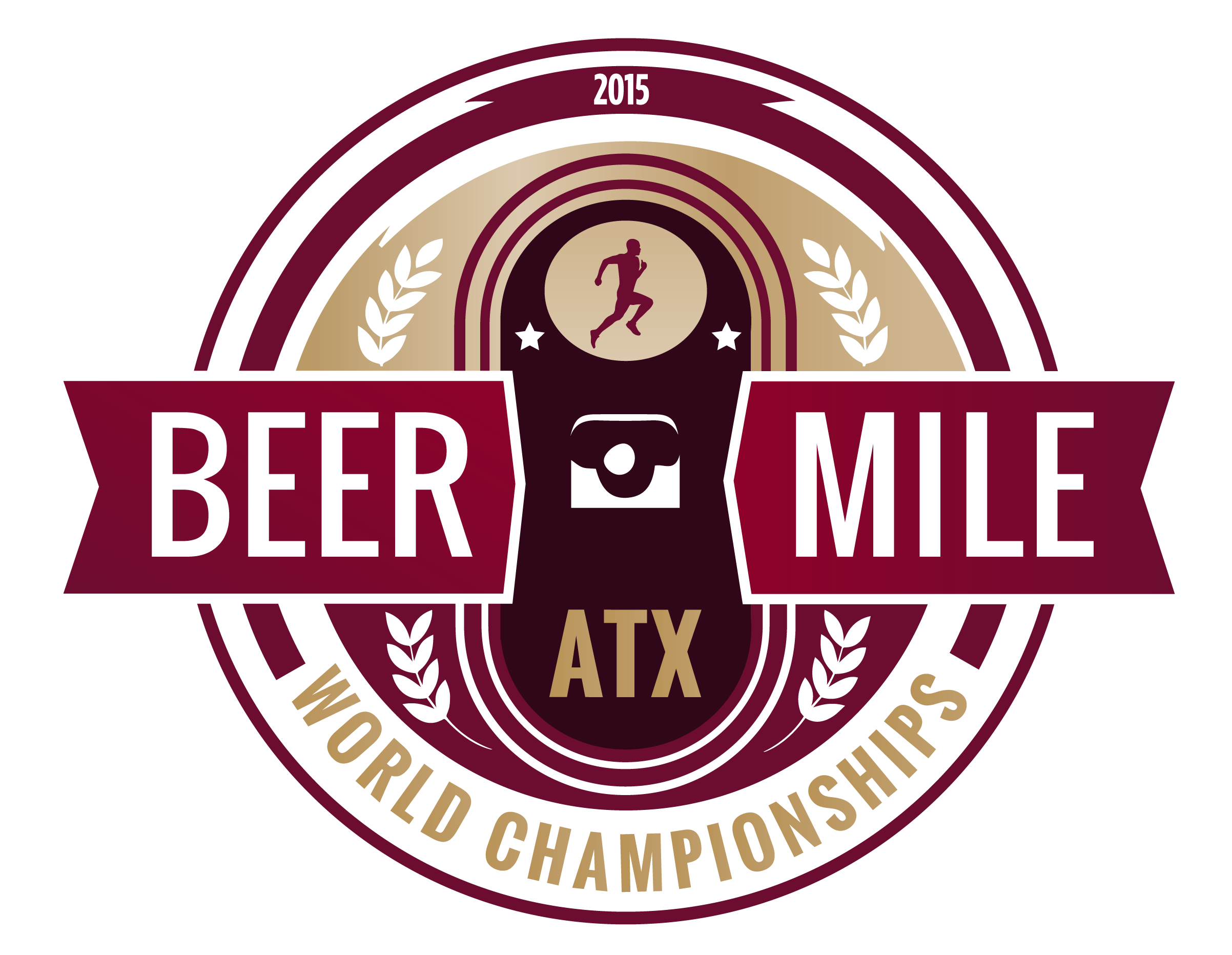 FLOTRACK ANNOUNCES THE 2nd ANNUAL BEER MILE WORLD CHAMPIONSHIPS

World Championship Beer Mile returns to Austin December 1st, 2015


Austin, TX (Sept 23rd, 2015) -
FloSports today announced the 2015 FloTrack Beer Mile World Championships will be held December 1st, 2015, in downtown Austin at the Austin American-Statesman. Returning World Champion
Corey Gallagher
will face off against the best beer milers in the world for a shot at the sport's largest prize purse and this year's world title.
In 2014, FloTrack introduced a
World Championship
and professional meet standards to a sport that was previously underground and in many ways unofficial. Now in its second year, the 2015 FloTrack Beer Mile World Championships returns to Austin with a new downtown venue, a partnership with
theCHIVE
and its Resignation Brewery as the "official beer," and elite men's and women's fields that boast many of the top beer milers in the world.
"We are excited to bring the
2015 FloTrack Beer Mile World Championships
to downtown Austin," FloSports co-founder and COO Mark Floreani said. "With the new partners and investments, this year's event will be the biggest and best beer mile ever assembled -- but more importantly, it will be a blast!"
Free to the public and streamed LIVE on FloTrack.com, the 2015 FloTrack Beer Mile World Championships will feature a beer garden (21+), food trucks, music and competitors ranging from the world's top-ranked beer milers, Olympians, local businesspeople and average Joe's alike.
theCHIVE's KCCO line of beers has been selected as the "Official Beer" of the event, and will be served to event competitors as well as available to attendees for purchase.
"theCHIVE was an early adopter of the beer-mile movement. The soul of our community revolves around giving back first, with drinking whilst running a close second," said John Resig, founder of theCHIVE. "KCCO Gold Lager is proud to sponsor the Beer Mile World Championship. I've challenged fellow Chiver Jake Morrow to the Beer Mile, and he will lose, because he is weak and lacks discipline. I will drink one extra KCCO Gold Lager after I beat him effortlessly, then sit back and relax with some beautiful women to watch him run his penalty laps."
Divisions at the 2015 FloTrack Beer Mile World Championships include two open heats, a sub-elite heat where runners must submit their times and qualify to participate, a celebrity heat, and elite heats for both men and women to crown the beer mile's 2015 World Champions. In addition, there will be relay divisions for local and national media, Austin tech companies, and more.
Last year, in the inaugural FloTrack Beer Mile World Championships
held at Circuit of the Americas
, more than 200 competitors from around the world participated in the race, led by Corey Gallagher who was crowned as the first true Beer Mile World Champion, finishing with a time of 5:00.23.
A common rite of passage for many track athletes, the Beer Mile requires participants of drinking age to consume a 12-ounce can of beer before each of four laps in a mile.
For more information, to register to race (coming soon), and to view the event live, visit
Flotrack.org/BeerMileWorlds
.
###

ABOUT FLOSPORTS:

FloSports, an innovative sports media company based in Austin, Texas, offers authentic content and a new world of coverage that true fans have been waiting for. Focused on three areas – live programming, original content, and owned and operated events – the company takes fragmented communities and provides them the platform to connect with the sports they love.

Through live streaming of premiere events, original video programming, weekly studio shows, branded entertainment, and event creation and execution, FloSports is changing the game for the sports, the athletes and the fans.

FloSports owns exclusive broadcast rights to in-demand events, and broadcasts more than 25,000 hours of live sporting events each year. From a content standpoint, FloSports has 980,000+ videos in their library. FloSports features the #1 webcasts per sport, high-quality, in-depth original series and 5M+ athletes ranked within their respective sports.

Current verticals under the FloSports header are Softball, Elite Fitness, Wrestling, Gymnastics, Grappling, Bodybuilding and Running, including MileSplit.com.

ABOUT RESIGNATION MEDIA:

As the parent company to theCHIVE, Resignation Media owns and operates many of the web's most prolific digital lifestyle brands. Holding a portfolio of nine unique online destinations, a thriving eCommerce storefront, a live entertainment group and a burgeoning brewery, Resignation Media has a community of active loyalists who visit their sites, advocate their brand, attend local functions, drive charity efforts and drink their beer. Under a single focus in connecting millions of their like-minded, millennial members aged 18-34, Resignation Media has united it's fan base in person and over the web under the common ideals of kindness, generosity and to 'Keep Calm and Chive On.' Resignation Media hosts 80+ employees and serves over 3,000,000,000 page views across desktop, mobile web and mobile apps.

MEDIA CONTACT:

Mack Baker
mack.baker@uegworldwide.com
(312) 678-2080