Sebastian Coe Gives Up Role With Nike in Response to Accusations
Sebastian Coe Gives Up Role With Nike in Response to Accusations
Nov 26, 2015
by Taylor Dutch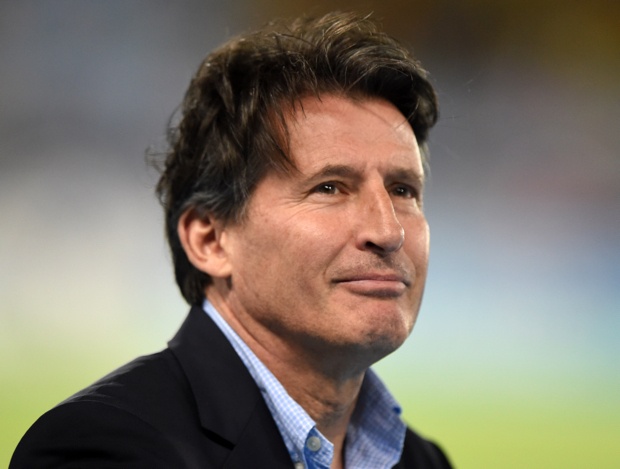 IAAF President Sebastian Coe has announced that he will be giving up his role as a special advisor to Nike Inc. after receiving accusations that it was a conflict of interest.
According to
The Associated Press,
Coe told a news conference in Monaco on Thursday that he felt that "noise" about his ties to the athletic apparel company were distracting from his work at the IAAF.
Coe had held the ambassadorial role with Nike for nearly 40 years, but was receiving intense pressure to relinquish the post after he was accused of a conflict of interest.
"It is clear that perception and reality have become horribly mangled. I have stepped down from the Nike position I have held for 38 years," Coe told the media.
"The current noise around it is not good for the IAAF and it is not good for Nike. I don't feel my role with Nike is a conflict of interest but it has become a distraction," he said.
The decision follows allegations that Coe lobbied for Eugene, Oregon to host the 2021 World Championships. Eugene's close relation to Nike headquarters as well as the fact that the city was awarded the championships without a bidding process raised eyebrows within world athletics.
A
BBC investigation
earlier in the week revealed an email from Craig Masback, director of business affairs for Nike's Global Sports Marketing, that showed Coe discussed his support for Eugene's bid to host the meet with former IAAF President Lamine Diack.
The email was written January 30, 2015 and addressed to Track Town's Vin Lananna and Robert Fasulo saying, "I spoke with Seb [Coe] this morning. We covered several topics but I asked specifically about 2021. He made clear his support for 2021 in Eugene but made equally clear he had reached out to Diack specifically on this topic and got a clear statement from Diack that 'I am not going to take any action at the April meeting (in Beijing) to choose a 2021 site."
Diack made the surprise announcement after an IAAF Council vote at the April meeting that the 2021 World Championships would be given directly to Eugene without a bidding process.
The announcement was met with anger from head of Swedish athletics Bjorn Eriksson who was leading the Gothenburg bid for the championships, and had been assured by Diack and Coe that they would get a chance to bid.
Coe responded to the allegations by telling the BBC that he "did not lobby anyone" over Eugene's bid, but "encouraged them to re-enter another bidding cycle as they had a strong bid."
Since assuming the IAAF Presidency, Coe has been forced to address numerous allegations in the wake of a large-scale scandal within world athletics. Former IAAF head Diack was arrested on Nov. 4 on charges of corruption and money-laundering, while the World Anti-Doping Agency published an investigative report on systematic "state-sponsored" doping practices in the Russian athletics federation.
The IAAF Council voted unanimously in favor of provisionally suspending Russia on Nov. 13, effectively banning them from the 2016 Olympic Games. On Thursday, Russia announced that they would accept the
full suspension
in an attempt to meet a "full list of criteria" in order to regain membership in the IAAF.