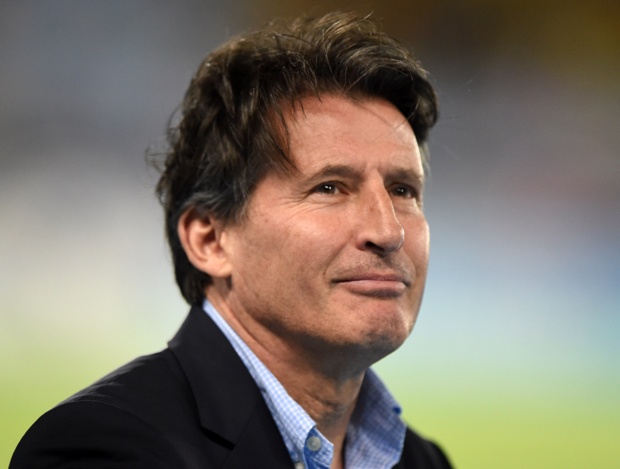 The International Association of Athletics Federation (IAAF) President Sebastian Coe met with the British Parliament's Culture, Media and Sport Select Committee Wednesday to address the recent doping crisis in the sport.
Coe addressed several issues with the committee, notably the recent suspension of Russian athletics, the investigation of former IAAF President Lamine Diack, and his plans moving forward to improve the state of track and field.
The All-Russia Athletic Federation (ARAF) was
provisionally suspended by the IAAF Council
on Nov. 13 in the wake of an independent report commissioned by the World Anti-Doping Agency. The report revealed evidence of systematic "state-sponsored" doping practices in Russian athletics. ARAF accepted the full suspension without requesting a hearing and will have to "fulfill a list of criteria," in order to regain membership in the IAAF.
The two-time Olympic 1500m Champion took over Diack's post in August when he was voted IAAF President at the World Championships in Beijing. Prior to being named president, Coe held the position of Vice President for eight years.
In the wake of suspicion surrounding the governing body and its leadership, Coe stepped down from his ambassadorial role at Nike Inc. last week. Critics believed the ties with the athletic apparel company were a conflict of interest. He had held the role as special advisor to Nike Inc. for nearly 40 years.
Coe addressed all of these issues to the British Parliament committee on Wednesday.
His Position as IAAF President
According to Duncan Mackay from
Inside the Games
, Coe addressed the question of whether he is a capable leader to help clean up athletics.
"Because I have the experience to do that. I have the support of the sport to do that," Coe said.
"Have their been failures? Yes. Will we fix them? Absolutely. I'm absolutely focused on doing that. If we don't do that, there are no tomorrows for our sport," he said.
"This is the crossroads. What do I want out of this? I want a sport I can again trust. I can put these systems in place. But returning trust to the sport is going to be a longer journey," he added.
Lamine Diack Arrest and Investigation
In response to Diack's arrest in November, Coe expressed shock and surprise to the recent allegations surrounding his former leader.
"Shock suffused with sorrow and anger," Coe said when asked about his reaction to Diack's arrest.
Coe also admitted that he would take back his comment where he referred to Diack as the sport's "spiritual leader" following his election to replace him as president.
"He was our president…if I had seen the allegations I would probably not have said it," he said.
The Doping Crisis in Russia
Russia became the first country to be banned from international competition after WADA's condemning investigative report urged the IAAF Council to take action.
When asked about the recent doping revelations and whether Russia has ever been clean, Coe was unable to answer.
"We have to recognize it is a global problem. In the 1960s and 70s the Eastern Bloc countries would have said they were only doing what was going on in the American campuses," he added.
IAAF Anti-Doping Funding
Coe maintained that the budget is currently in the $4 million region, but vowed to provide extra budget if it would help the cause of catching drug cheats.
"I'll do whatever it takes to make sure we have systems in place," he said. "I'll double it [the budget] if I have to."
"[But] our sport is not just a story of anti-doping. I do need to create structures and coaching pathways for clean athletes to do what they want to do. No parent is going to nudge their child to a sport that they think is full of junkies," he said.
His Association With Nike Inc.
Coe addressed the questions of a conflict of interest, specifically by denying any involvement with the 2021 IAAF World Championships which were awarded to Eugene, Oregon without a bidding process.
Despite an email that emerged last week, which suggested he lobbied for Eugene to Diack, Coe denied any involvement.
"The email clearly indicates a wide-ranging conversation. I don't actually remember the conversation," Coe said.
"The advice I gave was very clear and concise and recorded in the email: get back into the competition."