Ever since I watched the first year of Flotrack's European coverage in 2007, traveling the circuit summer circuit had become a dream of mine. It all seemed so foreign – hopping around from city to city for meets, sightseeing in some of Europe's most glamorous cities and indulging in the foods only available across the pond. I thought one day I would have the chance to experience a summer like this in Europe, probably when I was older and made enough money to finance such a trip.

But through the wonders of Flotrack, I was chosen to be the Euro correspondent in 2012. What a year to do it. On a personal note, it fit perfectly between my graduation from UC San Diego in June and starting a fellowship program in Sacramento this October. In the track scheme of things, there was no better time to cover the circuit. The lead up to the 2012 London Olympics made every tune up meet critical. Emotions swung like a pendulum, moving back and forth as athletes prepared for the biggest competition of their lives.

Following along with the final weeks of Leo Manzano's Olympic preparations was particularly fascinating. I stayed in the same house with Manzano, Shannon Rowbury and their coach Ryan Ponsonby in Teddington, UK for part of the summer, giving me a unique first hand view at the lives of world-class athletes.

The weeks leading up to London were less than ideal for Manzano. He suffered a hamstring injury shortly after winning at the Olympic Trials, forcing him to withdraw from his final preparatory race in Monaco and drastically altering his training. Instead of doing typical speed sharpening, Manzano and Ponsonby had to back off and hope things worked out. Uncertainty was aplenty. Everyone knows how the story ends but seeing the events leading up to Leo's silver medal happened was truly a unique experience.



Leo Manzano had a sometimes turbulent road to Olympic glory (Image of Sport)

Track and field in Europe is much different than what we typically experience here in the U.S. There is a much greater passion for the sport that is unlike anything in America with the exception of Eugene, Oregon. The images of Bolt and Isinbayeva were slapped on billboards promoting meets to the masses. To some towns like Lausanne and Heusden, their annual athletics meeting was the opportunity to see the world's best in action right in their backyard. Scores of autograph seekers would line the entrance of meet hotels in hopes of getting their favorite athlete to scribble their name on a sheet of paper. Even I, who at best could pass as Liu Xiang's unathletic brother, was asked for autograph walking off a shuttle from the track in Birmingham.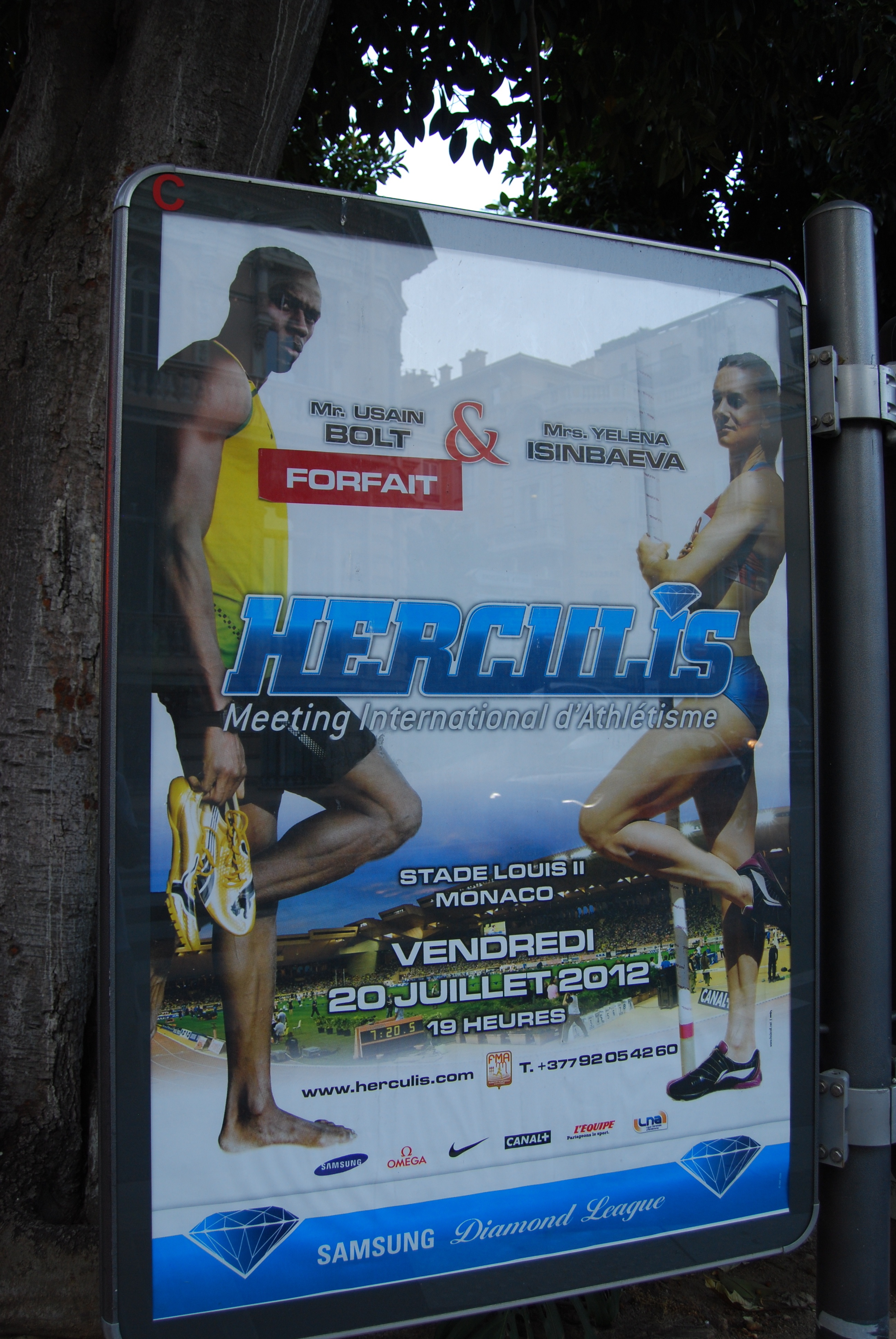 Usain and Yelena hangin' out in Monaco

The meets themselves also have a very different feel. People always say selling alcohol would help attendance at track meets in the U.S. Although that is part of the solution, it's more of the holistic atmosphere of European competitions that make them superior. Major sports in America have picked up on the idea of making games more like events. The San Francisco Giants have a fan zone area in left field of their home ballpark. Though the hardcore fan looks down upon the giant glove and Coke bottle slide, it's necessary to draw in a new fan base. Track and field in Europe has adopted this same concept by allowing parents to indulge in a beer or two while kids enjoy themselves with various interactive games, making meets more an just the competition but an event that draws casual fans and track nerds alike.


Experiencing European track and field only makes me desire more for what we can do here in America. The great Olympic hero Wilma Rudolph once said, "Never underestimate the power of dreams and the influence of the human spirit. We are all the same in this notion: The potential for greatness lives within each of us." U.S. track and field has the potential to be great. Money is part of the solution, but at the end of the day we need passionate people with the vision and commitment to drive the sport to new levels come Rio 2016 and beyond.

After a two month, eight country joyride, the European trip has sadly come to an end. I landed back in the U.S. on Saturday and enjoyed a Sunday full of NFL and baseball viewing - all the good stuff I missed in Europe.

I want to thank all the people who've helped out along the way, everyone from those who opened their doors to Flotrack and provided me a place to stay to the kind strangers who gave directions to a stranded foreigner. Most of all I want to thank Alex, Ryan and Mark for the opportunity to see the world, attend some great meets and meet amazing people along the way.

Now it's time for cross country season! I'm excited to get back on the grind at the Stanford Invitational on September 29. Hope to see everyone out there!