Super 8: St. Paris Graham vs St Eds
2016 Will Be Final Track Season For Ageless Bernard Lagat
2016 Will Be Final Track Season For Ageless Bernard Lagat
The ageless wonder Bernard Lagat has decided that 2016 will be his final year on the track, the 41-year-old told the IAAF. "After the summer of 2016, I don'
Feb 3, 2016
by Lincoln Shryack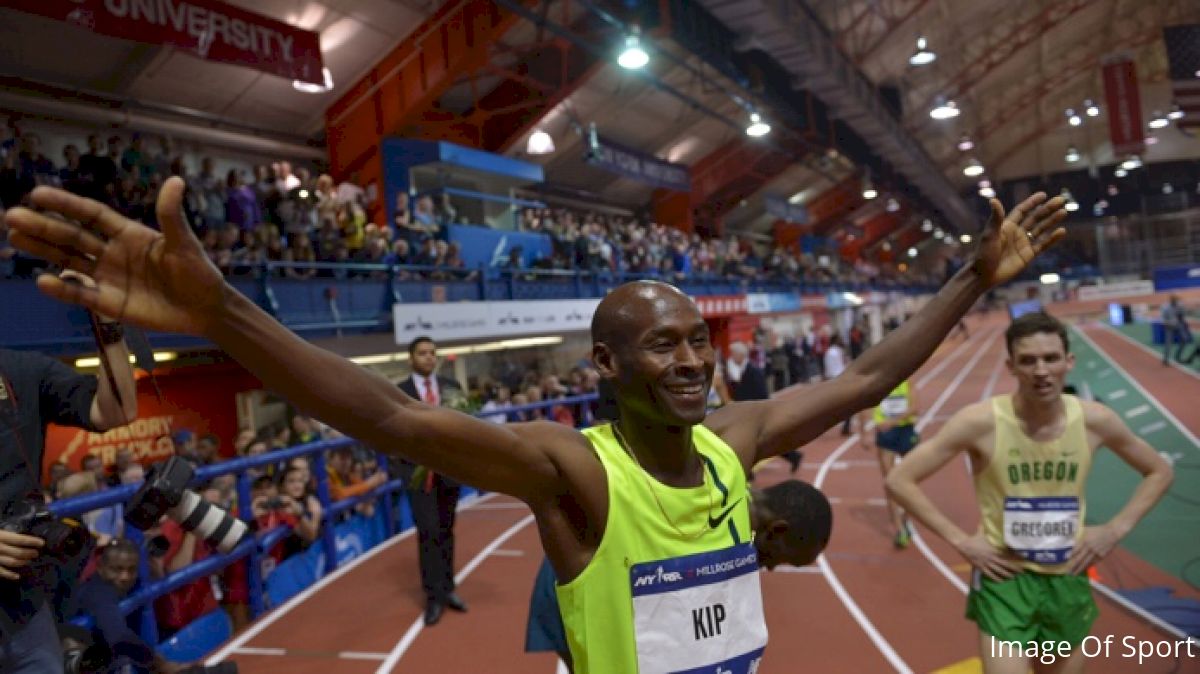 The ageless wonder Bernard Lagat has decided that 2016 will be his final year on the track, the 41-year-old
told the IAAF
.
"After the summer of 2016, I don't plan to retire, but my track career will be over completely," said Lagat.
The 1,500m/5,000m American record holder, 5x World champion, and four-time Olympian has defied logic by maintaining his track speed into his 40s, but even for Lagat, father time was bound to arrive sooner or later. It eventually comes time for everyone to hang up the spikes, but for Kip, he's delayed this day so long that's it's tough to believe even at 41.
"I have to be honest to myself. I'll be nearly 42 by then so I'll be very happy to run," he said.
Lagat has been a constant presence on Team USA ever since becoming a U.S. citizen in 2005, and 2015 was the first time that the Kenyan-born star failed to earn a spot for an international competition. A sickness came at just the wrong time for Lagat as he attempted to win his third straight U.S. 5k title, and he faded to 10th.
But it's not like there was a severe drop off for Lagat last season. He still ran 3:54, 7:37, and 13:14 in the mile, 3k, and 5k, and smashed age-group records each time. The ferocious closing speed that made him so tough over the last decade and a half may have faded over the last couple years, but by no means is it gone entirely. The man is just not human.

Here's an interview with Lagat from last track season in Europe:

​​
When his track career is officially in the books, it will undoubtedly go down as one of the best in World history. Lagat owns 13 international medals earned while competing at 15 global championships- first representing his native Kenya before becoming an American citizen in 2005.
There are too many highlights to mention in one short article, but Lagat's famous 1500 duel against Hicham El Guerrouj in the 2004 Olympic final, his 1500/5k double World titles in 2007, and his remarkable longevity are just snippets of what made him so special.
With 2016 being his last year on the oval, Lagat plans to make the most of it by targeting both the World Indoor Championships in Portland, and of course, the Olympic Games in Rio. Lagat is the reigning World silver medalist in the 3,000m, an event in which he owns three World titles. Even at 41, Lagat still has a decent shot to tack on another medal next month in Oregon, if he can qualify out of the brutal U.S. Championships.
Lagat nearly hung it up last year, but one more shot at the sport's biggest stage was too much to resist.
"I would have retired at the end of the 2015 season, but something inside was telling me, 'Why retire one year before the Olympics? You can still do this?'" he said.
Part 1 of our DRIVEN series with Lagat:


Just because his track career may be coming to an end, Lagat isn't done with professional running, however.
"The next thing I'll be venturing into is road racing," he said. "We have all these road races in America which I've always wanted to do. I still want to be competitive but I want to have fun also."
Lagat said he wants to try a marathon, but he doesn't plan to ever move up to the distance competitively.