2016 U.S. Olympic Team Marathon Trials
Interview with Amy Hastings Cragg
Interview with Amy Hastings Cragg
FloTrack: Tell me about your marathon training? Amy Cragg Hastings: I trained in Mammoth for a few years and it was a little different. I had a full team th
Feb 12, 2016
by Adam Oestreich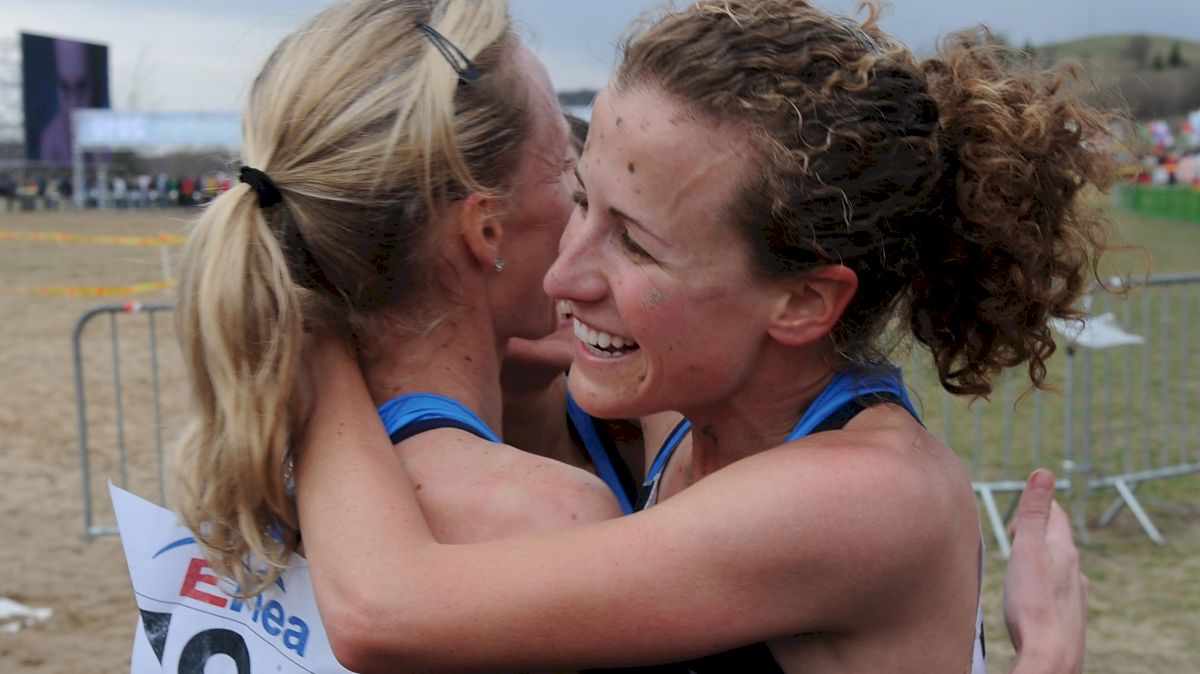 FloTrack:
Tell me about your marathon training?
Amy Cragg Hastings:
I trained in Mammoth for a few years and it was a little different. I had a full team there which was nice. And then I decided to make the move to Providence, Rhode Island and that was really cool. I had Kim Smith and Molly Huddle, Kim Smith being the marathoner. The last couple of years has been a little bit tougher just because Kim, she had a little bit of an injury and then she decided to have an adorable baby. A lot of it was done on my own. I was requiring my husband more and more to be there on a daily basis to help me out when I didn't have someone else who could kind of be there because for those long runs it just gets tough being there on your own.
FloTrack:
Tell us a little bit about what is it like doing one of these marathon long runs on your own?
Amy Cragg Hastings:
When you go out there and you're doing a long run on your own, you go through phases. Like your body will go through phases where you feel really good and really terrible all like so many times within one run. Mentally you kind of have to battle through those hard phases and get through them. It's something you have to do because you're going to go through that during the race as well. When you're by yourself and no one else is there to pick you up when you're having those really tough moments, it's easier to give up. It's easier to slow down. It's easier just to call it quits at that point. Having someone there running by your side is pretty essential.


FloTrack:
When you have those tough moments in a race, is it just the presence of other runners around you?
Amy Cragg Hastings:
I really believe that if you practice those moments in practice on a regular basis, that when it comes to the race, it won't even be a problem. You would've been through it with people on your team and then it transfers over. It's pretty cool because I'm going to be racing with Shalane in a couple of months and having her there and those moments and training with her at this point and knowing that she's doing everything, she's done it in the past and I've done it with her these past few months, it's going to really help me reach the finish line and get through those tough moments.

FloTrack:
What have you done differently?
Amy Cragg Hastings:
I've done a lot actually. My mileage has increased a lot. Our workouts are more intense. One of the biggest things as we go up to altitude down to seal level up to altitude down the race and I think the way it's set up where we're up for a short amount of time down really intense workouts back up and then straight into the race I think I'm going to respond really well to that. That's a really big thing but everything has just kicked up not even just one level like 10 levels for this one.
FloTrack:
What was the approach in 2012 before Houston like?

Amy Cragg Hastings:
In 2012, so that was my second marathon, so I didn't really know what to expect. At the time, I kind of thought a 2:27 would potentially get me on the team. I guess it was actually we were kind of training to do like 2:26 – 2:25 because we thought that would get on the team. I was trying to train for that. I knew the three women I raced against they're incredible. They all had placed top three in a major marathon. They were just phenomenal women. I knew I had to be on my A game. I trained as hard as I could, but honestly it was just I didn't quite know how hard I had to train in order to reach that level. I think going into that race I was in 2:27 shape and I ran a 2:27 race and it just wasn't quite good enough in comparison to those three ladies.

FloTrack:
What differences do you see in yourself as a marathoner now compared to four years ago?

Amy Cragg Hastings:
I'm just more experienced. I'm able to train at a higher level just because I know how to recover better. Today, I did a long run and I had a massage scheduled an hour and a half later. I know how to eat well and I know I need to go to bed really early. When you're younger and you're just starting to do the marathon, those little things, going to bed early is not fun when you do it for four months straight before a marathon, but it's something you know you have to do. Now just being older I do all of those little things.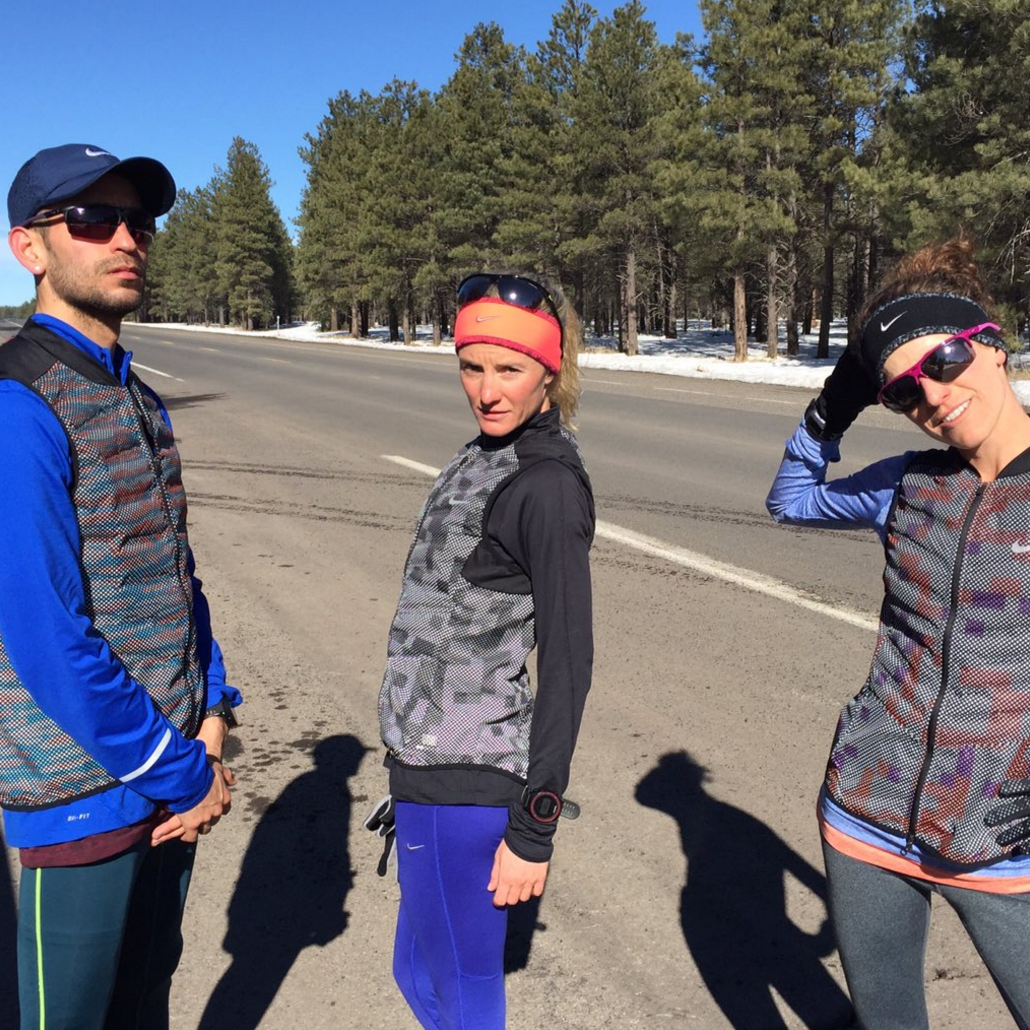 FloTrack:
Training together? How do you guys approach that?

Amy Cragg Hastings:
I wouldn't call it training with the enemy. I've always done better when I've had a teammate I can work with. I'm a 2:27 marathoner. Shalane is a 2:21 marathoner so there is a very big difference between the two of us. We're not necessarily competing within seconds of each other either, but I hope that I can push her to the next level. I'd love to see her run faster and maybe break the American record or win a Boston or something. At the same time, if I can help push her, then it's going to help me reach my next level. That's really what I'm interested in. I just want to see how fast I can run. I want to see what my body is capable of. She's going to help me do that.

FloTrack:
The differences she's made in you?

Amy Cragg Hastings:
Honestly, just seeing the way she lives and seeing the way she trains on a daily basis it changed a lot of things for me because I realized that that's what she has to do. Before I came here, I wasn't sure if she was one of those people who's just like incredibly talented and maybe it came a little bit easier for her, but after being with her she's incredibly talented. That's for sure but she works her ass off. She does it in such a smart way where if she worked harder it would actually be detrimental. She's like right at that line, she knows exactly where it is and she works there every single day. There's not one minute of the day where she kind of isn't gearing towards that. Seeing her do that, it was really impressive and it made me realize I can do the same thing.

FloTrack:
Have you noticed a difference since you started training with her?

Amy Cragg Hastings:
Yeah. A huge difference. It was my best month. Three months out of the marathon, I would say that was my best month ever being in Flagstaff without even really having to do super intense workouts. Just doing a lot of mileage, some long runs. Once a week, we would do a fartlek or 400s on the track or something. Without doing really intense workouts, coming off of that, I feel like I was in the best shape three months out of a marathon ever. This has led to some of my best workouts ever at sea level. I'm pretty excited with where it's going.

FloTrack:
Have you started thinking about what it's going to be like competing against Shalane in February?
Amy Cragg Hastings:
There are never really surprises with Shalane because you know she's just going to be up there. After years and years of competing against her it's not like I don't know. I know she'll be up there. I don't feel as much like we're going to be competing as working together hopefully to both being those top three positions. At this point, I think we're just helping each other in training and I think we're both going to be able to benefit form that.

FloTrack:
Do you anticipate the race experience having trained with her now being different than it was four years ago?

Amy Cragg Hastings:
Four years ago, even then honestly I was like she wasn't the weak link of the three girls. In the race ahead of time if she was having a tough day, I absolutely would've gone after her. I still will, but even then she wasn't the weak link during that race. I ended up being the weakest.
FloTrack:
Handicapping the field this time?

Amy Cragg Hastings:
No, I will never take anyone for granted. I didn't at the time, but I still won't. All of these women, there are so many women who have done it. There are so many women who are rated in that 2:29-2:30 range where if they just have a breakout performance, they will be up there. So I am preparing myself for it at any point during the race. I'll have to compete all the way to the very end. That's the way it's going to be. No matter what I'm going to be competing to be in the top three until 26.2 miles.

FloTrack:
Is that something you think you're learning now being around her?

Amy Cragg Hastings:
I've always been able to do that. It's a disrespect to go into a race and say like 'oh they're my friend. I'm not going to give it all I've got.' It's just completely disrespectful. If someone did that to me, I would be really upset. I want everyone to give it their all every single time out there. I don't want to beat someone when they're not fully competitive that day. I want to beat someone when they're in the race. It's the same thing. I'll go, I'll compete against everyone, I think we'll work together for sure in the race, but when it comes down to it, I'm going to go for it, whatever I can do. Mostly it's a sign of respect and I know she'll do the same thing.
FloTrack:
Finishing fourth in the marathon, does that still continue to be a motivator for you?

Amy Cragg Hastings:
It is. Honestly, I was the weird high school kid where I was like 'you know what, I think my best event is going to be the marathon someday.' It's something I've always wanted to do. I still think it'll be my best event. I still think it's the one where when I make the team I might be able to compete for one of those top positions at the Olympics and I just haven't reached that level yet. I'm hoping the next few years I'll start to show that but making the 10,000 was incredible, but the marathon is just what I've always dreamed of.

FloTrack:
What do you think is going to take on the day to make the team?

Amy Cragg Hastings:
It doesn't matter. I'll be in the top three.

FloTrack:
Not concerned about time?

Amy Cragg Hastings:
I'm not concerned about the time. If it takes 2:25, I'm going to be up there. If it takes 2:27, I'll be up there. It's just whatever it takes.