Justin Gatlin Ran 9.45 With Crazy Wind-Aid on Japanese TV
Justin Gatlin Ran 9.45 With Crazy Wind-Aid on Japanese TV
With the help of five high-powered fans, Justin Gatlin threw down a 9.45 100m in front of a live audience on a Japanese television show. The video was uploa
Feb 29, 2016
by Taylor Dutch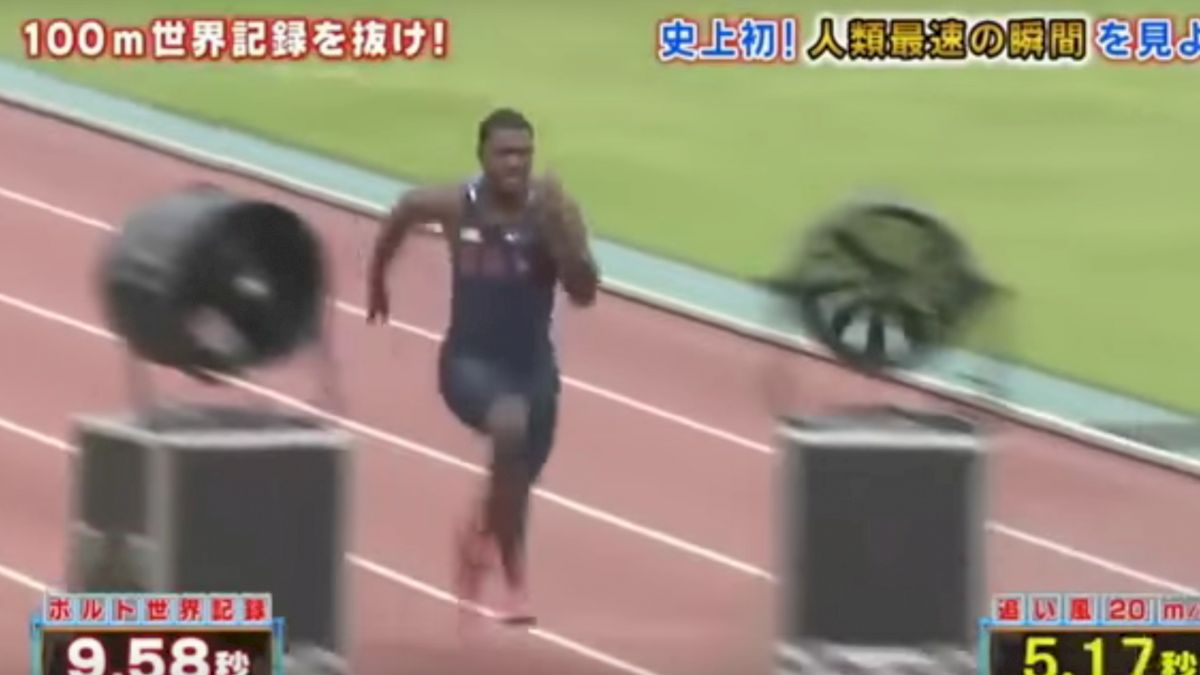 With the help of five high-powered fans, Justin Gatlin threw down a 9.45 100m in front of a live audience on a Japanese television show. The video was uploaded to YouTube on Sunday, but took place in 2011. As the video shows, Gatlin would need a 20 mile-per-hour tail wind if he wants a shot at beating Bolt's 100m world record.
Gatlin's wind-assisted mark is 0.13 seconds faster than Usain Bolt's 100m record of 9.58, which the Jamaican famously ran at the 2009 World Championships in Berlin. Gatlin finished second to Bolt in both the 100m and 200m at the 2015 World Championships last August.
Re-watch Bolt and Gatlin's Beijing 100m showdown

Watch the clip of the Gatlin flying through the finish line in the wind-aided 100m challenge.