Shannon Rowbury began her Sunday with a text from her mom which informed her that
Olympic silver medalist Gamze Bulut had tested positive
for performance enhancing drugs.
The Turkish athlete who beat Rowbury by four places in the 2012 Olympic 1500m final was caught doping nearly four years after earning a medal on the biggest stage.
Unfortunately, this is not the first time that the American record-holder has learned of this type of news through a second-hand source. In a year filled with drug exposures in track and field, Rowbury has endured silence from the International Association of Athletics Federations (IAAF) and relies solely on tips from the internet to learn of her fate against convicted drug users.
"I've heard nothing from USA Track & Field, I've heard nothing from IAAF, I've heard nothing from anybody," Rowbury told FloTrack in a phone interview. "I mean half the time I find out through other people because I'm not on the internet tracking this stuff, so every time my heart starts racing and then I'm trying to figure out is this true? Is it false? How far are they in the investigation? What does this actually mean?"
"Even still, when I'm asked if I was in the Olympics, I tell people 'yes I was in two' and then they ask how I placed, and I don't even know what to say," she said.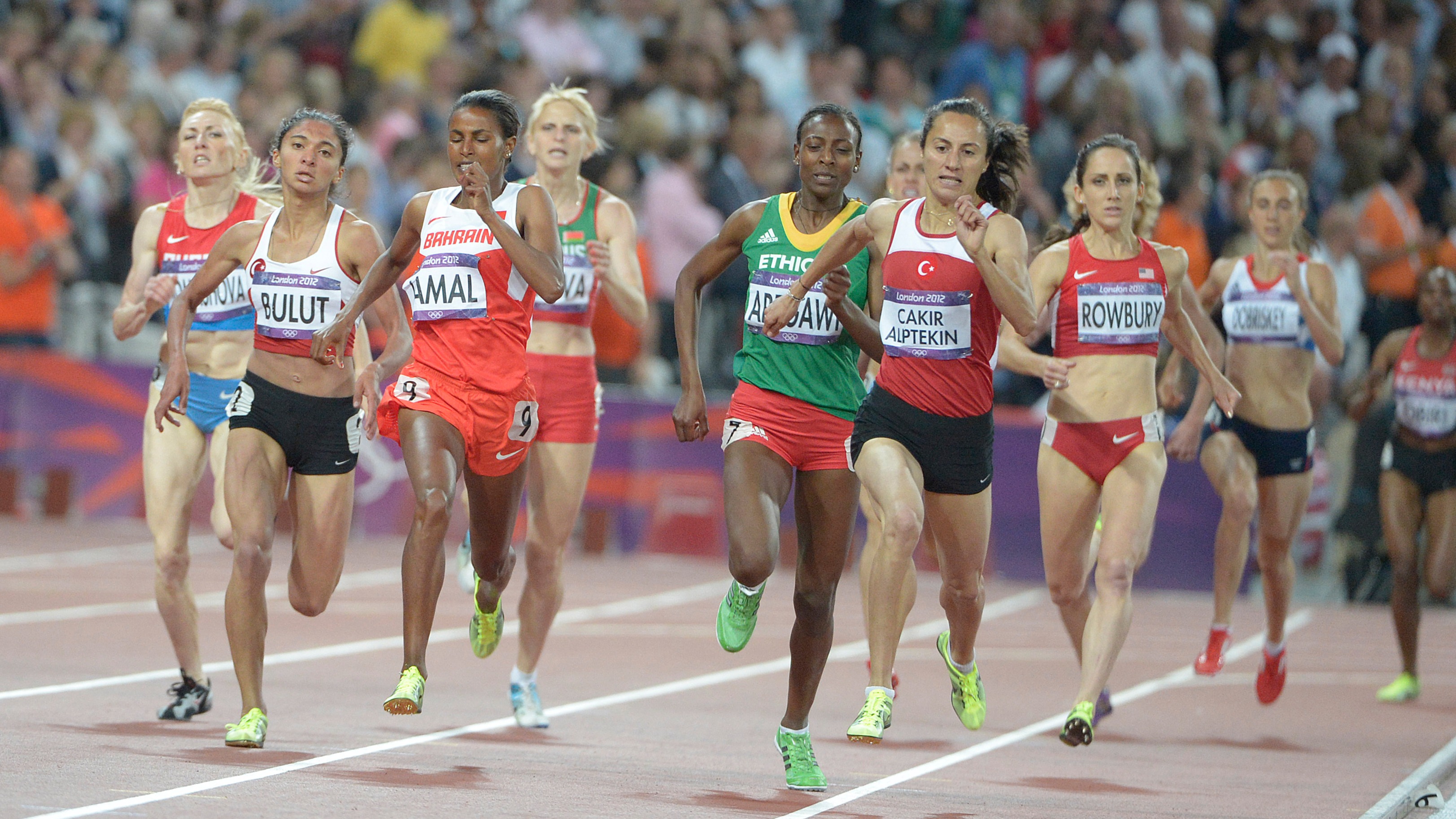 In the past year, London Olympic gold medalist
Asli Cakir Alptekin tested positive and was stripped of her gold
in August while 2013 World Champion and fifth-place London finisher
Abeba Aregawi failed a drug test
this past January.
WATCH: Olympic 1500m Final in London

"I've never received any sort of notification that she [Cakir] was actually stripped of her medal and I actually moved up a place," she said. "There's just so many levels of wrong with this, but that just seems like salt in the wound."
"Granted, the IAAF has so many things that they're dealing with right now and I don't expect that they would give me minute by minute updates on the case, but at the very least, when an official decision has been made, the athletes deserve to be notified and be given that respect," she added.
Rowbury believes that an official notification would mark a positive step in the right direction for the IAAF, which has been
under investigation on corruption charges since the fall of 2015
.
"I can't get back all of the things that were lost in the process because of these cheaters, but I feel like that's an easy first step for them [IAAF] to take," she said.
Despite the painful reality that a number of her competitors are convicted drug users, Rowbury remains hopeful and confident in her ability to contend.
"I just have to pray that the federation is doing what they can to catch the cheaters. At least, thank God people are being caught and I just have to keep training and making myself better hoping to come out with a result that can make me, my family, and my country proud," she said.
Since the London 1500m final, Rowbury has been steadily improving, notably with her
3:56.29 American-record run
at the Monaco Diamond League meeting last July where she took down Mary Decker Slaney's 31-year-old mark.
During the course of her career, the Nike Oregon Project athlete has represented Team USA at six major international championships, including the previous two Olympics. Rowbury has been a finalist at five of the six championships, four times in the 1500m and once in the 5K. At the 2012 Olympics, Rowbury's fifth-place finish made her the highest placing American woman at 1500m in Olympic history.
In the midst of a crisis that has seen numerous top track athletes get caught for performance enhancing drugs, Rowbury has too been subjected to the "rumor mill," but approaches any criticism with a strong belief in her ability to control the things she can.
"It's extremely difficult in that I work my butt off every single day and I am up against people who are legitimately cheating. I'm in races with people who seem suspicious, I'm in races with people who have already served bans and I willingly submitted to, I think, 18 drug tests last year, but people who just don't like me or want to doubt me or who are cynical will still drag my name through the mud," Rowbury said.
"So it's really frustrating but what can I do? I can't control it, everybody is allowed to have their own opinion and I wish people would be a little more conscious about what is said, but at the end of the day, I can only control my own actions and I choose to live with a clean conscience, I compete with a clean conscience, and while I'm still in this sport as an athlete, will continue to try to win medals the right way," she said.
Rowbury is entered to compete in the 1500m and the 3000m at the USATF Indoor Championships in Portland, Ore. this weekend. If she finishes in the top two for either event, she will earn a spot to compete on Team USA headed to the World Indoor Championships, which will also take place in Portland.
Despite the uncertainty of toeing the line against known and unknown drug cheats, Rowbury remains focused on her own ability to compete.
"I try to put it out of my head because when it comes time to toe the line at the Olympic final, I have to believe that I have just as much of a chance at winning or at least coming home with a medal, just as much as anyone out there," Rowbury said.