Carl Lewis: Coe Should Step Away While Doping Crisis Gets Sorted Out
Carl Lewis: Coe Should Step Away While Doping Crisis Gets Sorted Out
Carl Lewis believes Seb Coe is Mr. Right for the job as IAAF president, just not Mr. Right Now. In order for track and field to regain the credibility it ha
Mar 9, 2016
by Lincoln Shryack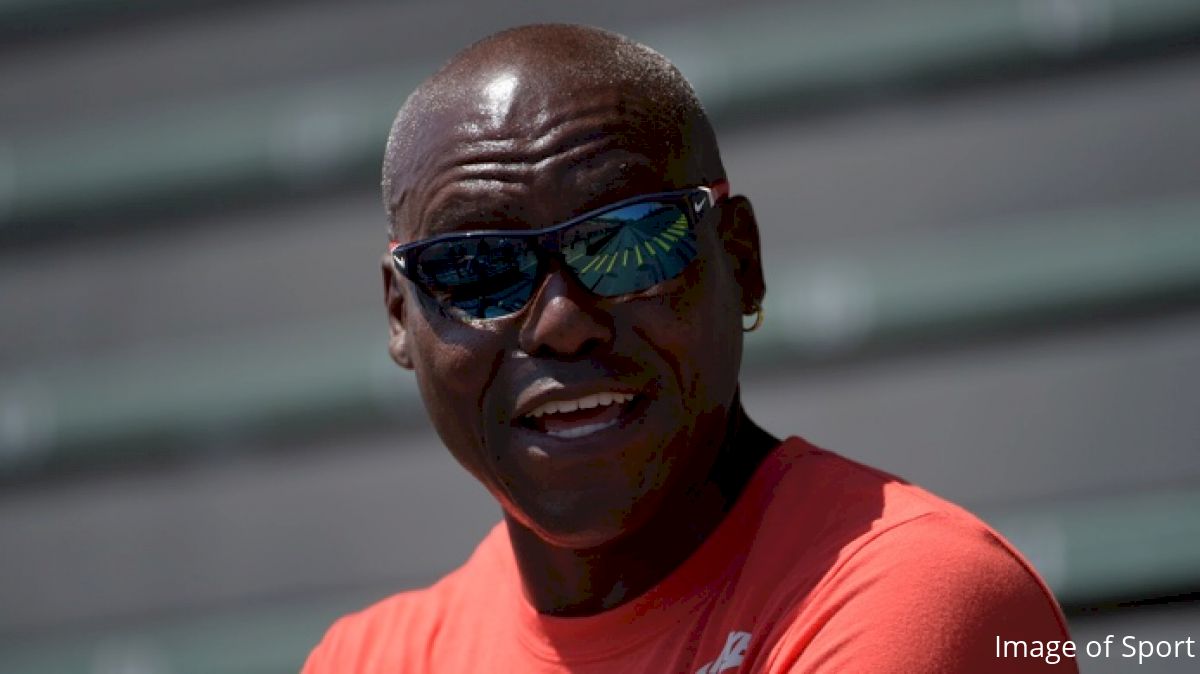 Carl Lewis believes Seb Coe is Mr. Right for the job as IAAF president, just not Mr. Right Now.
In order for track and field to regain the credibility it has lost as a result of a corrupt governing body, according to Lewis, the current president should temporarily cede control over to an independent organization to "come in and really clean this up," the nine-time Olympic gold medalist
told the AP on Tuesday
.
Once the independent organization can sort out the mess of a doping crisis that former IAAF regime head Lamine Diack aided and abetted, Coe could once again take control, says Lewis.
"I think Seb Coe is smart enough, he's a great guy who can do this…he'd be the perfect guy to come back in and run it," he said.
The 54-year-old is of course referring to
the massive doping scandal
that has consumed the sport for months, which revealed that the IAAF was aware of widespread doping practices in Russia yet did not prevent them. The bombshell exposed former president Lamine Diack as a crook who accepted bribes to cover-up positive doping tests, a shameful and embarrassing revelation that cast a dark cloud over track and field's international governing body.
The state-sponsored doping within the Russian Athletics Federation that Diack allowed to thrive, detailed in the World Anti-Doping Agency independent commission report, has led to the nation's current suspension from competition, which could keep them from the 2016 Rio Olympic Games.
Part 2 of the WADA IC's report
on the matter, released in January, said the IAAF council of which Coe has been a member since 2003 "could not have been unaware of the extent of doping" going on in Russia, seemingly implicating the current president of having knowledge about cover-ups and back-door dealings that Diack established and maintained. Coe was Diack's vice president from 2007 to 2015.
"The corruption was embedded in the organization. It cannot be ignored or dismissed as attributable to the odd renegade acting on its own," commission chair and former WADA president Dick Pound said at the time.
Interestingly, however, Pound gave his full support to Coe in spite of this, calling him the right man for the job. Coe was not accused of any wrongdoing in the report.
With Pound's backing, and more recently the full-fledged support of the six athletics' continental presidents, Lewis' call for Coe to outsource control of the hopefully-improving IAAF seems like an improbable proposition.
Lewis, though, remains undeterred, and he pointed out that his desire for independent agency control is something he's been calling for since back when he was competing.
"I said that 30 years ago and I'll support it now," he said. "If you don't have credibility, you don't have a sport, and I think they should focus on getting the credibility."