Nike Innovation 2016 Reveal To Have Major Impact On Running
Nike Innovation 2016 Reveal To Have Major Impact On Running
Ahead of the curve since the days when Phil Knight had coach Bill Bowerman cooking up rubber soles on a waffle iron in his garage, Nike is poised to take ru
Mar 17, 2016
by Joe Battaglia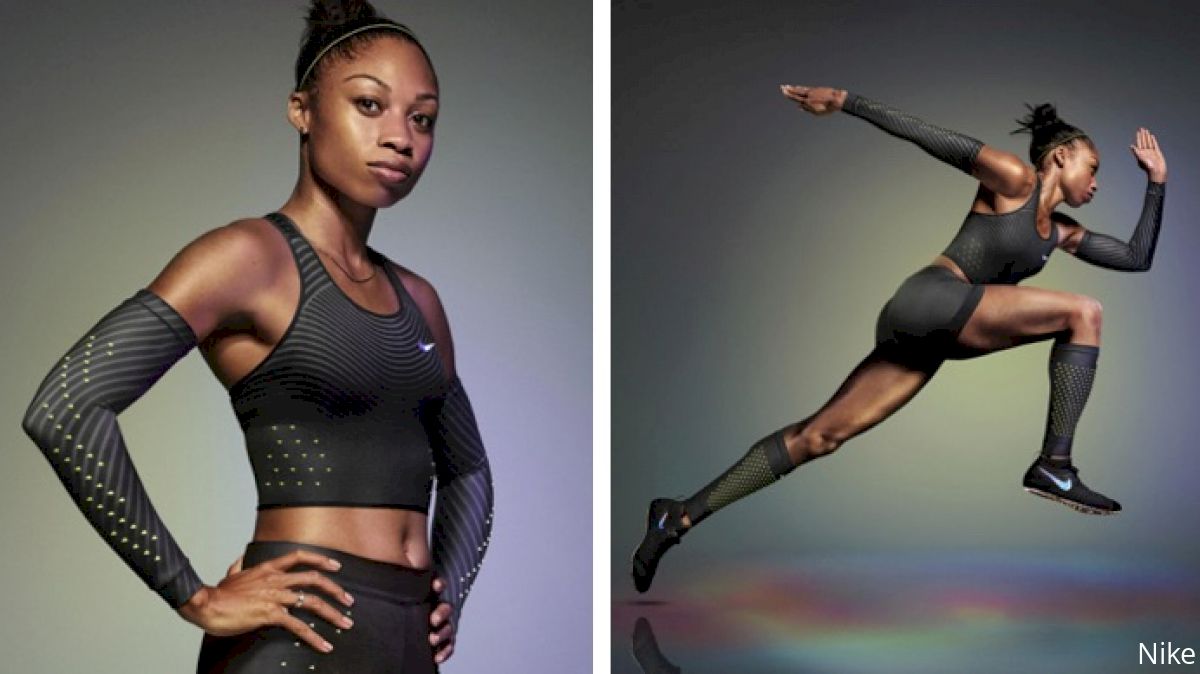 Ahead of the curve since the days when Phil Knight had coach Bill Bowerman cooking up rubber soles on a waffle iron in his garage, Nike is poised to take running shoe technology to yet another level.
Like proud royalty revealing their newborn to the public for the first time, Nike President and CEO Mark Parker and Tinker Hatfield, the sneaker giant's resident mad scientist/shoe architect/designer unveiled a number of new products on Wednesday that will undoubtedly shape the future of the running shoe industry.
"Innovation at Nike is not about dreaming of tomorrow. It's about accelerating toward it," Hatfield said in a press release. "We're able to anticipate the needs of athletes because we know them better than anybody. Sometimes, we deliver a reality before others have even begun to imagine it."
Here is a look at some of the highlights from the media event in Manhattan:
Nike HyperAdapt 1.0
[album albumId="450139"]
Remember when Marty McFly, the time-travelling teen played by Michael J. Fox, jumped into a famously self-tying pair of Nike high-tops in Back to the Future Part II? Well that little bit of 1989 fictional movie magic has now become a reality.
The HyperAdapt 1.0, the end product of years of research in digital, electrical and mechanical engineering, allows wearers to simply step into the shoe and have it tighten immediately, triggered by pressure in the heel. Pressing a "+" or "-" button on the side tightens or loosens the shoe further.
The shoes, which even light up, are battery operated and use an inductive charge system and magnetic cup. It takes about three hours for a full charge, and they will need charging every couple of weeks.
"Wouldn't it be great if a shoe, in the future, could sense when you needed to have it tighter or looser?" Hatfield said. "Could it take you even tighter than you'd normally go if it senses you really need extra snugness in a quick maneuver? That's where we're headed. In the future, product will come alive."
But don't expect to see these at your local running store this spring. The HyperAdapt 1.0 will be available to Nike + app users in time for the holiday season.
Nike Vapor Track & Field Kits With AeroSwift Technology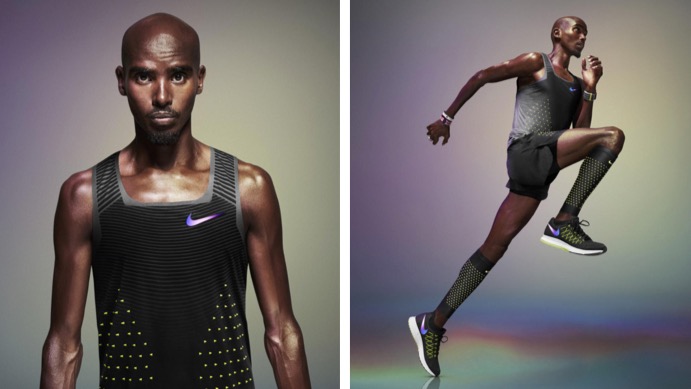 Now for some product that you will see in the immediate future, like on the bodies of your favorite track and field stars this outdoor season and at the Olympic Games in Rio.
Nike reworked the material used to make the kits that stars like Allyson Felix and Mo Farah wear in competition. The new AeroSwitft technology uses material made from recycled polyester and pairs four-way stretch knit with breathable, engineered mesh that integrates Nike Aero Blades.
While Nike's previously-developed aerodynamic technology was designed specifically for sprinters, Nike AeroBlades were put through hundreds of hours of wind-tunnel testing to have an impact across all running disciplines, from the sprints right up to the marathon.
Nike Zoom SuperFly FlyKnit
[album albumId="450140"]
Twenty years ago, when Michael Johnson was embarking on his famous 200m/400m double at the Atlanta Olympics, Nike designed him an audacious pair of golden spikes.
As Allyson Felix prepares to take on the same challenge in Rio, she too will have a custom pair of spikes to race in. Knowing the fine line between gold and silver in those events could lie in the turns, Felix and Nike teamed in an unprecedented design and engineering collaboration aimed specifically at the demands of the 200m and 400m.
The data collected in this research led Nike to create a spike adapted specifically to Felix's biomechanics. To tailor the fit to the unique contours of Felix's foot, a custom last was created specifically for her size 9.5, AA-width feet. The spike's plate was also developed to align with Felix's stiffness preference, a balance of flexibility and pop made possible through 3D print prototyping.
"One of the things that I love about the process is that I'm not an expert in this, but I have all this science behind me," Felix said in a press release. "This is what [Nike] does and this is what they're passionate about. I can have confidence that they're going to give me the best equipment."
Nike Air VaporMax
The pinnacle in cushioning in Nike's running shoe line since its debut in 1987, the Air VaporMax promises to take lightweight cushioning to yet another level beginning next spring.
Where the Air units in the pair of Air Maxes you own now had to be insulated by a secondary rubber layer for protection and durability, new innovation has allowed the Air unit and exterior layer to be combined into a single piece that acts as a standalone outsole with even more Air underfoot. Eliminating the weight and bulk of the extra foam layers, will make for a much lighter ride.