2016 Payton Jordan Invitational
Bernard Lagat to Debut in 10k at Payton Jordan Invitational
Bernard Lagat to Debut in 10k at Payton Jordan Invitational
Bernard Lagat will run his first ever 10,000m on the track at the Payton Jordan Invitational on May 1, his coach James Li confirmed to FloTrack.The 41-year-
Apr 12, 2016
by Meg Bellino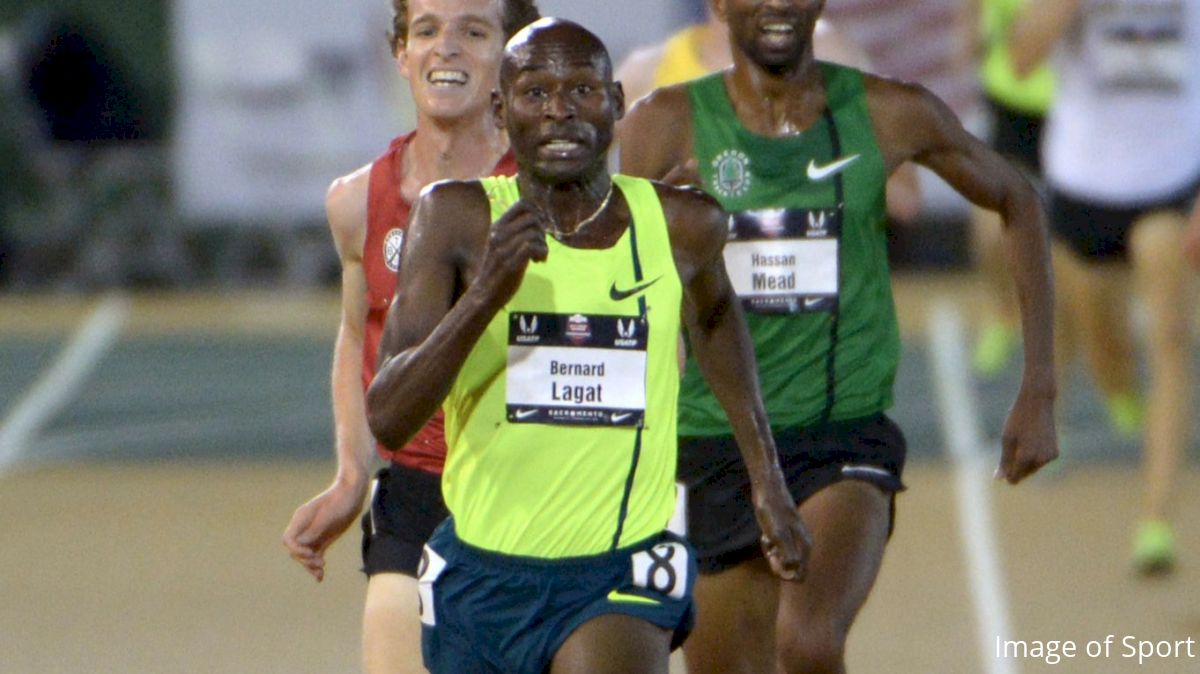 Bernard Lagat will run his first ever 10,000m on the track at the Payton Jordan Invitational on May 1, his coach James Li confirmed to FloTrack.
The 41-year-old ran 27:48 last May at the Manchester Road Race but amazingly has never completed the 25 lap track race. Li, who serves as the head distance coach at the University of Arizona and longtime coach of Lagat, said his success in Manchester was a good indication that a 6.2 mile race on the track could be in the works. Li also said he thinks Lagat could run under 28:00, which would give him the Olympic standard for Rio.
WATCH THE 2016 PAYTON JORDAN INVITE ON MAY 1 ON FLOTRACK

Lagat hinted at running a 10,000m on the track on April 3 after breaking his own World Masters record at the Carlsbad 5000m with a 13:38 on the road.
"I'm going to try and train and stay healthy before the U.S. Trials. I still want to run the 5000m in Rio, but my coach said we should mix it up a little bit and try the 10,000m and see if I can run a good time in May. If I run a good time like 28 [minutes] flat then I will be happy. But I'm a miler and to go up to a monster like a 10,000m will be a challenge,"
Lagat told race organizers
.
Yes the 10,000m is a monster for someone with a 3:47 mile PB, but Lagat does have a 62:33 half marathon to his name and broke 28:00 on the roads last year.
The
Payton Jordan 10,000m race is one filled with history
and "magic." It
will include Olympian Dathan Ritzenhein
and more big names, to be announced in the coming weeks.
This summer, Lagat talked to FloTrack and said he's not 'old' or 'done' with professional running.