7 Breakthrough Performances of the Weekend
7 Breakthrough Performances of the Weekend
Get up to speed on the biggest breakthrough performances of the weekend. Nethaneel Mitchell-Blake Breaks Through With 19.95 200mThe LSU sprinter threw down
May 17, 2016
by Taylor Dutch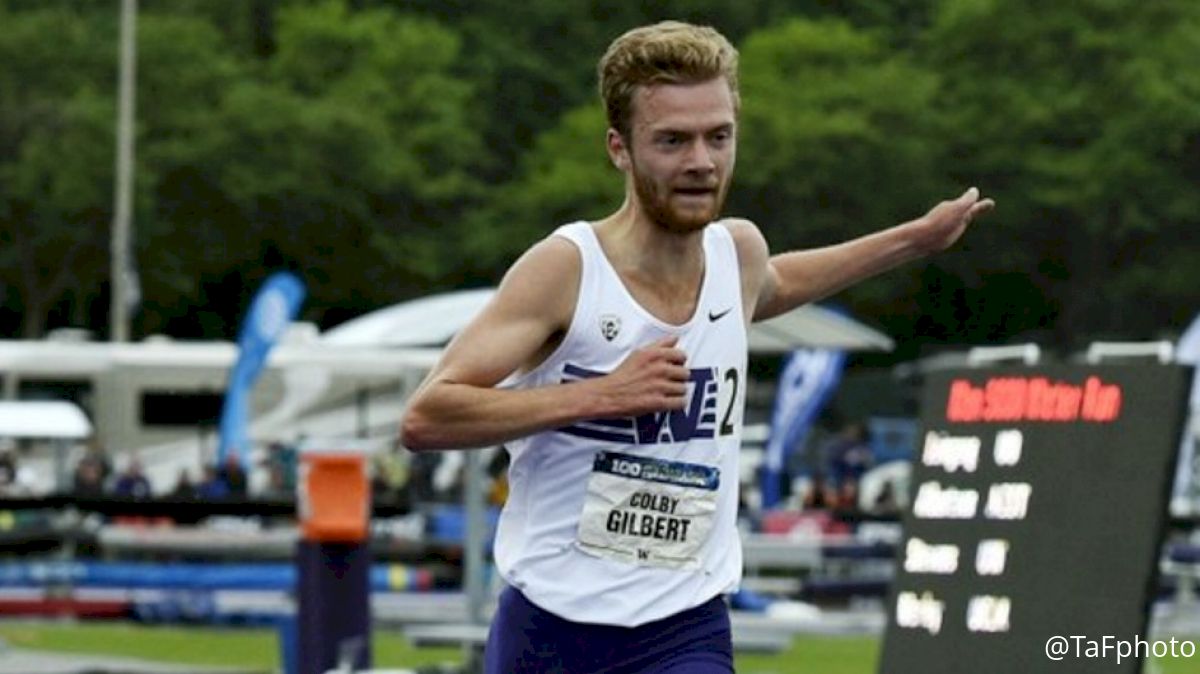 Get up to speed on the biggest breakthrough performances of the weekend.
Nethaneel Mitchell-Blake Breaks Through With 19.95 200m

The LSU sprinter threw down a standout performance to claim the SEC title in the men's 200m on Saturday. Mitchell-Blake blasted a PR and NCAA No. 7 all-time mark of 19.95 to win the event. He is the only NCAA athlete to run under 20 seconds so far this season.
Nethaneel Mitchell-Blake (@WurldOfBlake) gets emotional during interview after his 19.95 (+0.4) 200m #SECTFhttps://t.co/cebXoDdcZz

— Sports Enthusiast (@JustSportsTweet) May 14, 2016
Marquis Goodwin Leaps World Lead in Long Jump

The Buffalo Bills wide receiver topped the world list this weekend when he jumped 8.45m at the Meeting Region Guadeloupe. The performance improved his personal best by a whopping 0.12m. The last time Goodwin was on this good of a trajectory was in 2012, when he claimed the NCAA title for Texas, went on to win the Olympic Trials and ultimately finished 10th at the Olympic Games.
Megan Moye Runs NCAA No. 2 1500m

The North Carolina State senior threw down a massive personal best in the 1500m to claim the ACC title with the No. 2 time in the NCAA this season. Moye put on a clinic in the 1500m with the victory in 4:11, which stands as a school, meet and facility record. She continued her momentum by finishing second in the 5K. In total, she added 18 points to North Carolina State's team score.
Another One! Megan Moye claims the #ACCOTF 1,500m title and meet record! #STATEMENT pic.twitter.com/EEikzhwodp

— Pack Track & Field (@Wolfpack_TF) May 15, 2016
Colby Gilbert Breaks 5K School Record and PRs in 1500m

The Washington Husky continued his breakthrough season by winning the men's 5K at the Pac-12 Championships in a winning time of 13:35. The performance broke the Washington school record and his personal best by 11 seconds. Prior to winning the 5K, Gilbert finished sixth in a stacked 1500m that led him to another PR of 3:40.99.
Colby Gilbert @CGilly2Fast wins 13:35.20 5K @UWTrack #UWhuskies #NCAATF #Pac12TF 15 May 2016 pic.twitter.com/z5wCTJ5fFT

— #SonyAlpha9 (@TaFphoto) May 16, 2016
Kate Grace Battles Rain to Run 2:00 in First 800m Since 2014

After battling injuries the past couple of years, Kate Grace finally returned to the 800m with a standout performance at Portland Twilight. Despite the rainy conditions, Grace won in 2:00.05, which is less than a second off her PR of 1:59.47 from 2013. The performance follows her recent breakthrough 1500m PR of 4:07.15 at Drake Relays.
Her 800m breakthrough became our "Tasty Race of the Week:"

Omar McLeod Blasts 12.98 110m Hurdle Win in Shanghai

The Jamaican hurdle sensation rolled on the competition at the Shanghai Diamond League meeting with a world-leading time of 12.98. The World Indoor champion beat the field by 0.14 seconds, which included Hansle Parchment, Wenjun Xie, Dimitri Bascou, and David Oliver.
Omar McLeod 12.98 WL in Men's 110M Hurdles #DiamondLeauge https://t.co/v7HK7meXot

— Team Jamaica (@JamaicaOlympics) May 15, 2016
Netsanet Gudeta Runs World Lead in 10K

The Ethiopian distance runner laid down the law in the women's 10K at adidas BOOST on Friday night with a world-leading time of 30:56. The performance is a personal best by 10 seconds and a world lead by two seconds.