2016 NCAA D1 Outdoor Championships
FloTrack Power Rankings: Week 10 (Pre-NCAAs)
FloTrack Power Rankings: Week 10 (Pre-NCAAs)
We developed a formula to rank the top 25 athletes in NCAA Division I track and field based on who will make the most impact at the 2016 NCAA Outdoor Champi
Jun 5, 2016
by Gordon Mack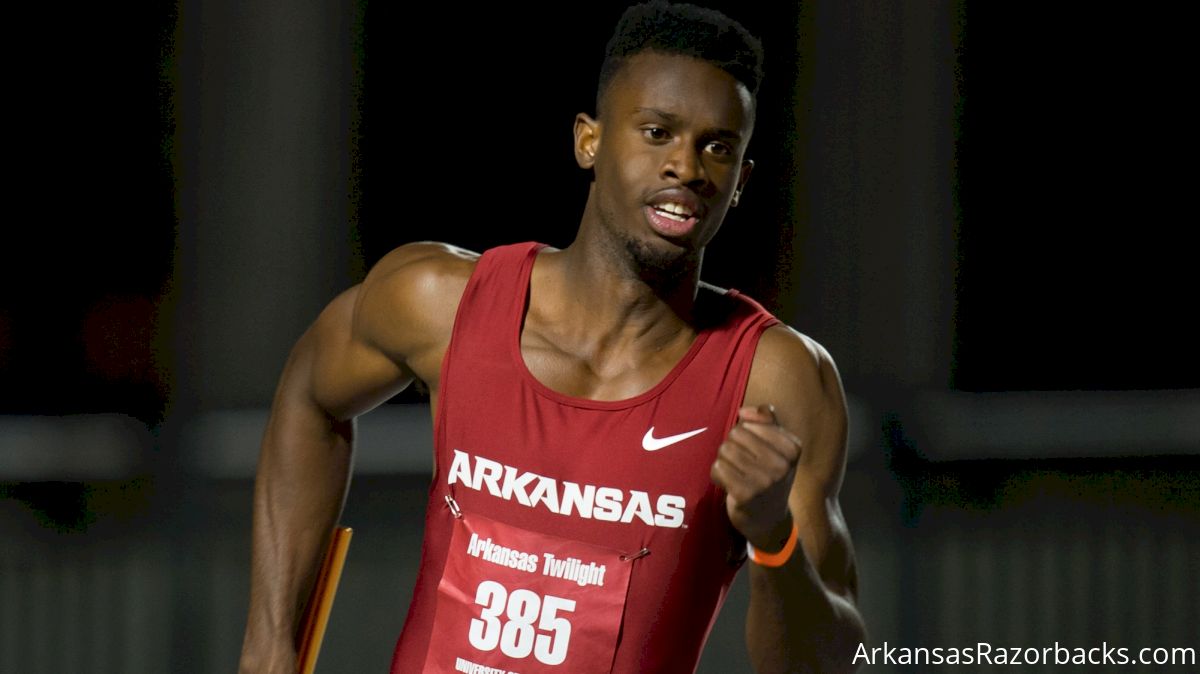 Unlock this article, live events, and more with a subscription!
Get Started
Already a subscriber? Log In
We developed a formula to rank the top 25 athletes in NCAA Division I track and field based on who will make the most impact at the 2016 NCAA Outdoor Championships in Eugene, Oregon. FloTrack's Week 10 Power Rankings have some big changes.
After not updating the rankings since week 8 and the NCAA fields now set at 24, there have been many changes to the top 25 on both the men's and women's sides. On the men's side we see for the first time in power rankings history a new men's #1 in Arkansas'
Jarrion Lawson
. Lawson is a potential individual scorer in three events and is Arkansas key athlete to have a shot at the team title. On the women's side Tennessee's
Chelsea Blaase
and Texas'
Courtney Okolo
made big jumps in the rankings while heptathlete
Kendell Williams
dropped out of the top 25.
RELATED: Check out FloTrack's weekly team rankings!FloTrack Team Rankings Criteria:
- 2016 NCAA Indoor Championship Performance (Ignored if redshirted)
- 2015 NCAA Cross Country Championship Performance (Ignored if redshirted)
- 2015 NCAA Outdoor Championship Performance (Ignored if redshirted)
- 2015 Outdoor Best Mark (2014 if redshirted 2015)
- 2016 Indoor/Outdoor Best Mark
MEN'S POWER RANKINGS (June 5th 2016)
| RANK | ATHLETE | SCHOOL | EVENT(S) | RATING | LAST WK |
| --- | --- | --- | --- | --- | --- |
| 1 | Jarrion Lawson | Arkansas | 100/200/LJ | 2.050 | 2 |
| 2 | Edward Cheserek | Oregon | 5K/10K | 2.000 | 1 |
| 3 | Filip Mihaljevic | Virginia | SP/DT | 1.675 | 3 |
| 4 | Tevin Hester | Clemson | 100/200 | 1.150 | 4 |
| 5 | Chukwuebuka Enekwechi | Purdue | SP/HT | 1.125 | 5 |
| 6 | Devon Allen | Oregon | 110H | 1.000 | 18 |
| 7 | Nick Miller | Oklahoma St. | HT | 1.000 | NR |
| 8 | Nethaneel Mitchell-Blake | LSU | 100/200 | 1.000 | 11 |
| 9 | Sam Mattis | Penn | DT | 1.000 | 6 |
| 10 | John Ampomah | Middle Tennesse St. | JT | 0.900 | 7 |
| 11 | Eric Futch | Florida | 400H | 0.900 | 12 |
| 12 | Latario Collie | Texas A&M | TJ | 0.900 | 8 |
| 13 | Zak Seddon | Florida St. | 3K SC | 0.900 | 9 |
| 14 | Izaic Yorks | Washington | 1500 | 0.850 | NR |
| 15 | Brandon McBride | Mississippi St. | 800 | 0.800 | NR |
| 16 | Ioannis Kyriazis | Texas A&M | JT | 0.800 | 14 |
| 17 | Clive Pullen | Arkansas | TJ | 0.800 | 15 |
| 18 | Eliud Rutto | Middle Tennesse St. | 800 | 0.800 | NR |
| 19 | Shaquille Walker | BYU | 800 | 0.800 | 13 |
| 20 | Najee Glass | Florida | 400 | 0.775 | 17 |
| 21 | Mason Ferlic | Michigan | 3K SC | 0.750 | 19 |
| 22 | Futsum Zienasellassie | Northern Arizona | 5K/10K | 0.725 | 10 |
| 23 | Bradley Adkins | Texas Tech | HJ | 0.725 | 25 |
| 24 | Pau Tonnesen | Arizona | DEC | 0.700 | 23 |
| 25 | Senoj-Jay Givans | Texas | 100/200 | 0.700 | 16 |
WOMEN'S POWER RANKINGS (June 5th 2016)

| RANK | ATHLETE | SCHOOL | EVENT(S) | RATING | LAST WK |
| --- | --- | --- | --- | --- | --- |
| 1 | Dominique Scott | Arkansas | 5K/10K | 1.900 | 1 |
| 2 | Keturah Orji | Georgia | LJ/TJ | 1.600 | 3 |
| 3 | Kelsey Card | Wisconsin | SP/DT/HT | 1.500 | 2 |
| 4 | Morolake Akinosun | Texas | 100/200 | 1.450 | 4 |
| 5 | Chelsea Blaase | Tennessee | 5K/10K | 1.400 | 15 |
| 6 | Hannah Carson | Texas Tech | DT/JT | 1.300 | 5 |
| 7 | Erica Bougard | Mississippi St. | HJ/LJ/100H/HEP | 1.275 | 13 |
| 8 | Courtney Frerichs | New Mexico | 3K SC | 1.000 | 7 |
| 9 | Courtney Okolo | Texas | 400 | 1.000 | 20 |
| 10 | Raevyn Rogers | Oregon | 800 | 1.000 | 9 |
| 11 | Shamier Little | Texas A&M | 400H | 1.000 | 10 |
| 12 | Shelbi Vaughn | Texas A&M | DT | 1.000 | 12 |
| 13 | Quanesha Burks | Alabama | LJ | 1.000 | 8 |
| 14 | Cindy Ofili | Michigan | 100H | 1.000 | 11 |
| 15 | Hannah Cunliffe | Oregon | 100 | 1.000 | 6 |
| 16 | DeAnna Price | Southern Illinois | HT | 1.000 | NR |
| 17 | Alexis Weeks | Arkansas | PV | 1.000 | 23 |
| 18 | Felicia Brown | Tennessee | 100/200 | 0.925 | 21 |
| 19 | Kaela Edwards | Oklahoma St. | 1500 | 0.900 | NR |
| 20 | Kimberly Williamson | Kansas St. | HJ | 0.900 | 18 |
| 21 | Taylor Ellis-Watson | Arkansas | 400 | 0.800 | 17 |
| 22 | Claudia Garcia Jou | Akron | HJ | 0.800 | NR |
| 23 | Deajah Stevens | Oregon | 200 | 0.800 | NR |
| 24 | Erin Teschuk | North Dakota St. | 3K SC | 0.800 | 19 |
| 25 | Payton Stumbaugh | Arkansas | 100H/HEP | 0.775 | NR |