ON THE RUN: Phoebe Wright Talks What You Don't Know About Going Pro | Ep.14
ON THE RUN: Phoebe Wright Talks What You Don't Know About Going Pro | Ep.14
Meg and Adam are joined by FloTrack's own Ryan Fenton and our special guest, 800m star Phoebe Wright. In this special episode, the longtime Nike athlete di
Jun 16, 2016
by Adam Oestreich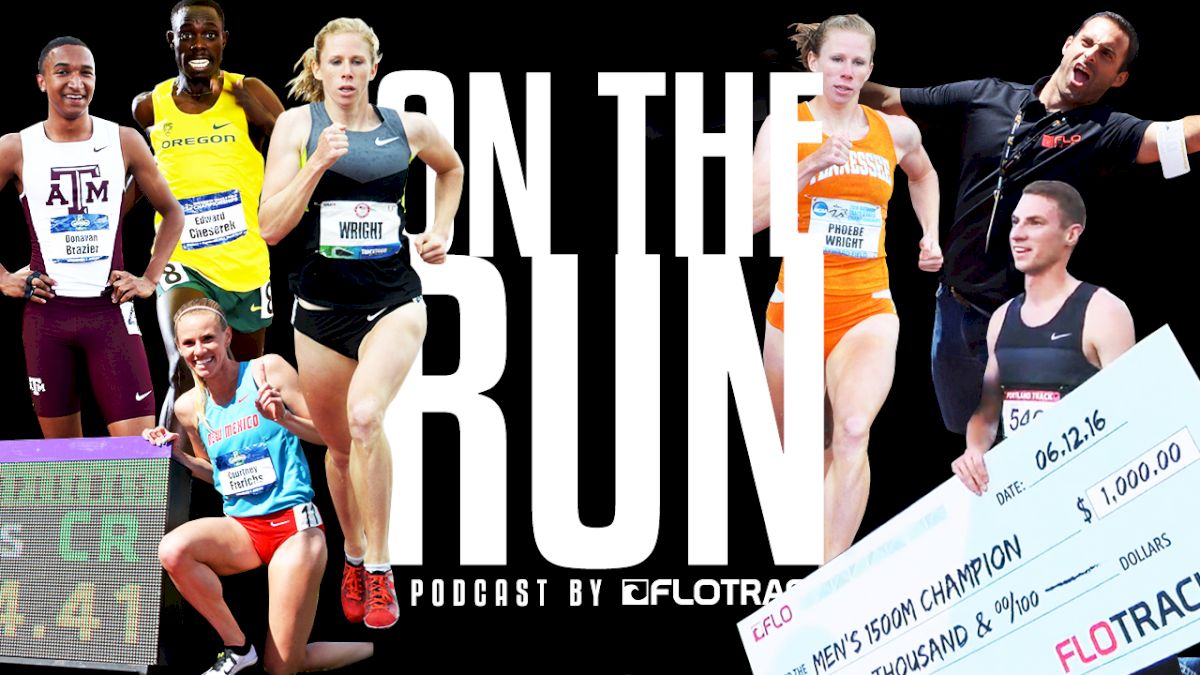 Meg
and
Adam
are joined by FloTrack's own
Ryan
Fenton
and our special guest, 800m star
Phoebe Wright
. In this special episode, the longtime Nike athlete dishes out what you don't know about turning pro in the sport of track and field.
Featuring special guest Phoebe Wright:
(4:10) Wright takes us back to when she was signing a professional contract after a standout career at Tennessee and admits her biggest mistake
(6:20) What it's like to realize you're "living" your contract, i.e..reductions, not understanding your contract's fine print, etc.
(9:18) Professional runner contract specifics, and how she believes almost every professional runner doesn't understand the terms of their contract when they're first starting out
(13:19) Details of how shoe companies choose athletes based on merit and potential, and what Clayton Murphy and Donavan Brazier are worth...the most they'll ever be!
(18:44) The pros and cons of new professional athletes staying with their college coaches
(23:40) The importance of veteran athletes mentoring the "newbies" and how crucial it is for new athletes to ask questions
(27:36) Who Wright recommends every new professional runner speak to when making their professional decision, and how nobody talks about numbers in the sport
(29:58) The reality of how shoe companies sponsor athletes, and how business decisions aren't "personal"
(32:30) Phoebe talks about her new apparel idea for the Olympic Trials….STOP PHE!
Life Without Phoebe:
(34:35) Adam admits he needs his mom and doesn't know how to make spaghetti
(34:45) The team discusses the challenges of athletes not having the ability to do their proper due diligence when looking for an agent and most people around these athletes don't have the best info.
(36:35) Ryan discusses
his article about Donavan Brazier
and why he should run the Trials and compare when other athletes who went pro early.
(40:31) Brazier might not even realize the money is there and the moment Andre De Grasse knew it was time to go pro
(42:34) Athletes and coaches don't know how to talk to each other about the "business" side of running out of fear. It's not only about the money, it's about know your options.
(45:21) Adam advises Brazier to sign Ryan as his agent
Closing out:
(46:10) The team recaps the 2016 NCAA Championships and the dominating effect of Edward Cheserek
(48:08) Ryan sheds light on how you beat Cheserek and why TV commentators don't get it
(50:24) The best races at this weekend's Brooks PR
(52:04) Ryan's bold statement about Christina Aragon and the team discusses her season
(53:55) The team reveals the new FloTrack summer intern/former NCAA XC team champ member
This is what you don't know about going pro, with
Phoebe Wright.