Nike Offered Berian Reduction-Laden Contract
Nike Offered Berian Reduction-Laden Contract
Today in federal court, lawyers for world indoor 800m champion Boris Berian filed the terms of Nike's initial offer to Berian in February. Nike and Berian h
Jun 17, 2016
by Dennis Young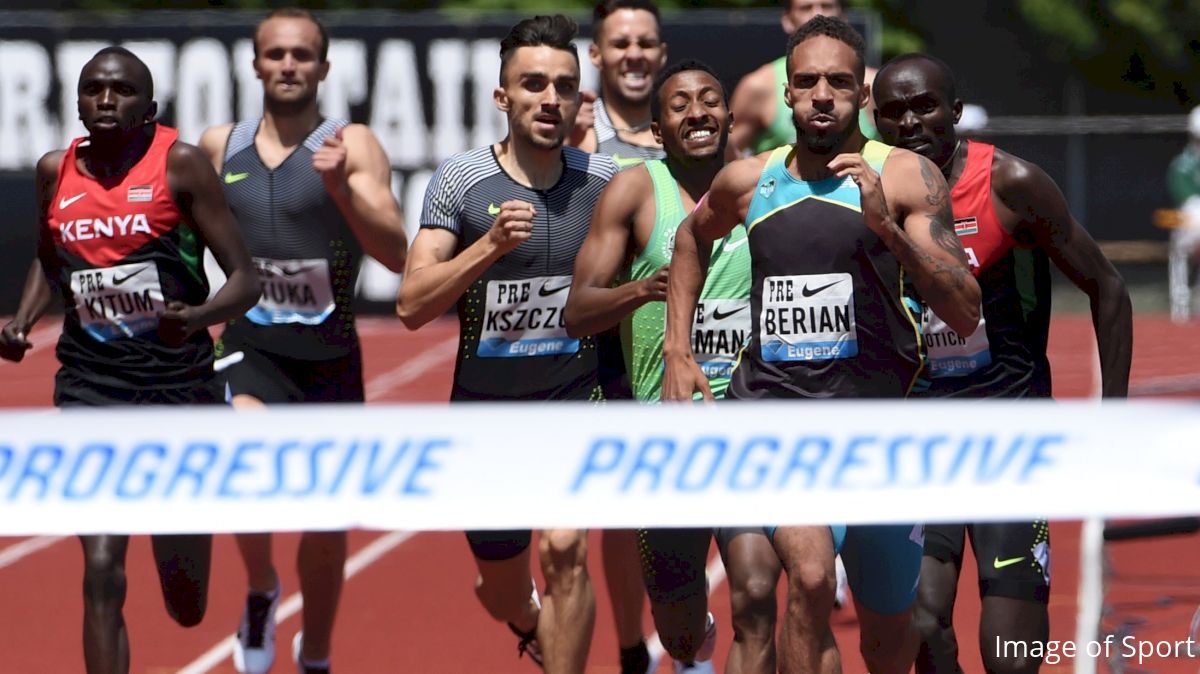 Today in federal court, lawyers for world indoor 800m champion Boris Berian filed the terms of Nike's initial offer to Berian in February. Nike and Berian have been locked in a fascinating legal battle for the last month over whether Berian is obligated to sign with Nike or free to compete for New Balance.
At the crux of Berian's lawyers' argument is the rights of first refusal clause of his 2015 contract, which allows Nike to match the specific written terms of any third-party offer presented to Berian for up to six months after his initial contract ended on Dec. 31, 2015. Matching an offer from another sponsor would trigger a new endorsement agreement between Berian and Nike.
But Berian's lawyers are asserting Nike did not match the terms of the new offer. New Balance's proposed contract did not include reductions, but the version Nike sent back to Berian did. As a result, they contend it did not match, and therefore did not trigger a new contract with Berian.
Here are the terms of those reductions, per the filing:

First and foremost, 10 of Nike's "Standard" terms is a nine-part reduction provision allowing Nike to "EXTEND, REDUCE, AND PRORATE" Mr. Berian's compensation. Id. at p. 6-7. It says that Nike may "in its sole discretion" reduce Mr. Berian's compensation in any or all of the following ways:

(a) by withholding some or all base compensation if Mr. Berian fails to compete for 120 days (or simply terminate if he fails to compete for 180 days);
(b) by withholding base compensation, bonuses, and travel reimbursement during any period of review by any anti-doping organization;
(c) by a reduction of 25% to 50% if Mr. Berian does not compete in at least 10 IAAF or USATF sanctioned competitions during any contract year;
(d) by a reduction of 20% if Mr. Berian is not ranked in the top 10 worldwide for the 800 meter event, and by 25% if Mr. Berian does not compete in a "major outdoor championship"—even if the reason he does not compete is a failure to qualify;
(e) by withholding bonuses and up to a 25% reduction in base compensation if any thirdparty (including, for example, the International or US Olympic Committees, or any of their broadcast partners) "enforces or threatens to enforce any regulation, restriction, prohibition or practice that deprives NIKE of the promotional benefits and/or product/brand exposure contemplated by NIKE's use of the ATHLETE Endorsement inany advertising or promotion";
(f) by a reduction of 20% per missed meet or press conference if Mr. Berian "for any reason does not compete on behalf of NIKE in, or attend a press conference at, either one or both of the Prefontaine Classic or the Penn Relays (or, at NIKE's discretion, alternate NIKE-sponsored competitions)";
(g) by a reduction of 25% per occurrence if Mr. Berian covers or obscures "(including, without limitation, through the placement of any numbered or other bib) any NIKE Marks on any NIKE Products" that he is wearing or using, or if he wears any "tattoos" with any third-party marks, names, or identifications;
(h) by a reduction of 25% for any failure, "for any reason" to wear NIKE Products at any and all athletic or athletic-related activities (including, per p. 2, during competition, training, press conferences, camps, autograph sessions, interviews, etc.); by 25 % for any missed appearance, after the first in each contract year)
In addition, Berian's legal counsel is arguing Nike's purported match was not even a contract in the first place—it was "an agreement to agree," meaning they believe Nike did not intend its offer to be the final contract. In their filing, Berian's team specifically cited these excerpts from Nike's letter, among others:
"This letter is to notify you that NIKE matches the New Balance Offer … and will enter into a new contract with Boris for the exclusive right and license for his 'Athlete Endorsement' in connection with the 'Products' and/or NIKE brands (as each is defined in the [2015 Contract]) and otherwise in accordance with the matched terms…."

Confirming the point that there were terms yet to resolve, Nike added: "we will send to you a new contract which will include the stated terms of the New Balance Offer as received."

Furthermore, his lawyers wrote that because he did not enter a formal agreement with New Balance during this period, he did not violate the six-month rights of first refusal period. To avoid being sued, Berian remained unsponsored during this timeframe.
Nike's rights of first refusal will expire on June 28, 2016.
We'll have more on this story soon, and you can read the full filing below.
Here is the full news timeline of the
​Nike v. Berian
case:
Boris Berian Gets Served By Nike for Breach of Contract

Nike Seeks Federal Court Order to Stop Nike From Wearing New Balance

Report: Nike Wins Restraining Order Against Berian
Boris, Nike Approaching Potential Resolution?

Berian's filing of full Nike offer