Donavan Brazier Is Turning Pro
Donavan Brazier Is Turning Pro
Donavan Brazier is turning professional. His next step is selecting an agent; he entered the Olympic Trials nine hours before tonight's deadline. Multiple s
Jun 20, 2016
by Dennis Young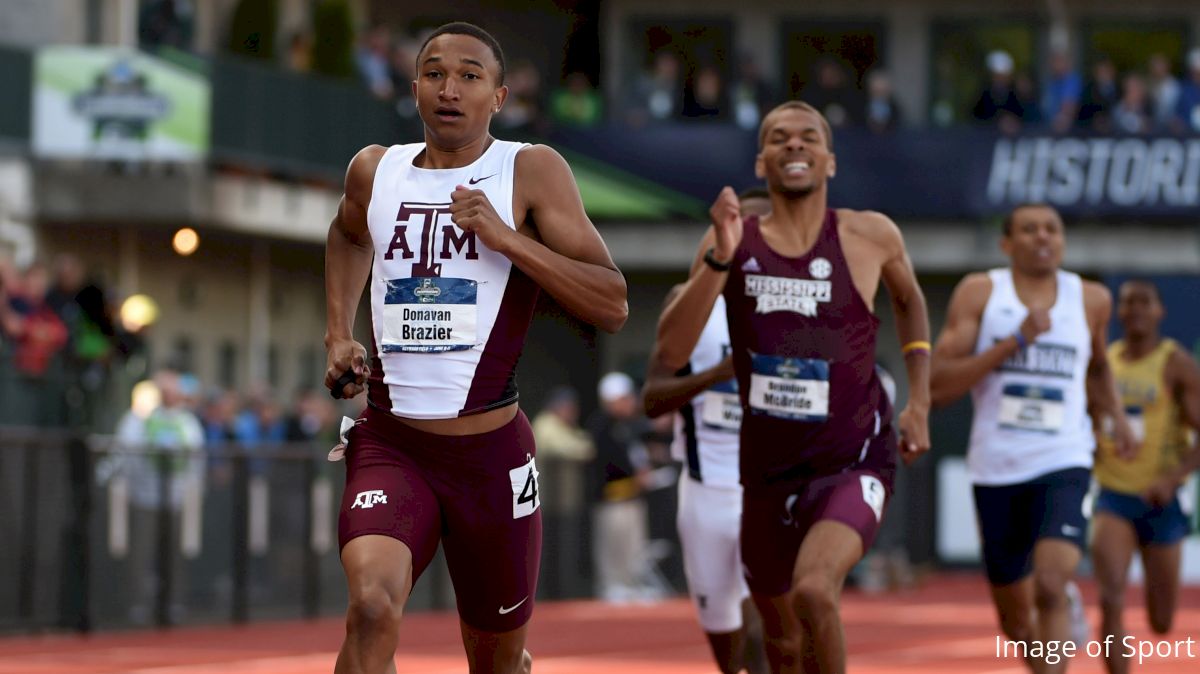 Donavan Brazier is turning professional.
His next step is selecting an agent;
he entered the Olympic Trials
nine hours before tonight's deadline. Multiple sources told FloTrack that Brazier is turning pro, and the Texas A&M coaching staff declined to comment when reached. One of those sources says that Mark Wetmore (the agent, not the coach) will likely be Brazier's agent.
The 19-year-old Texas A&M freshman broke the 50-year-old NCAA and American junior records when he won this year's NCAA Outdoor Championship 800m title in 1:43.55.
"Donavan is a very, very talented young athlete and this is a decision he has made with his family,"
Texas A&M head coach Pat Henry told 12thman.com
after this story was published. "As a coach his education and maturity are always a concern when it comes to these kinds of decisions, but Donavan and his family feel they can surround him with good people to further his career. Like any athlete who turns pro early, as a staff we are hesitant, but supportive at the same time."
After the race,
Brazier said
he was likely focusing on U.S. Juniors and staying in the NCAA system. Since then, his family has become significantly more involved in his decision-making. Earlier this week, we reported he could command a
five-year, two-million-dollar
deal on the open market. We also ran an article on how Texas alum and 2008 NCAA 800m champion Jacob Hernandez
lost half a million dollars
by staying in school after winning the NCAA 800m in an Olympic year.
Whatever the reason, Brazier has purportedly changed his thinking and will turn professional. The 19-year-old and U.S. leader is now favored to win the 800m at the Olympic Trials, which begin a week from Friday.