Pat Casey Says Nike Chose Not To Reduce Him
Pat Casey Says Nike Chose Not To Reduce Him
In an Instagram post today, American 1500m runner Pat Casey--the runner-up at USAs in 2014--wrote that he's out for the rest of 2016 "with plantar fascia is
Jun 22, 2016
by Dennis Young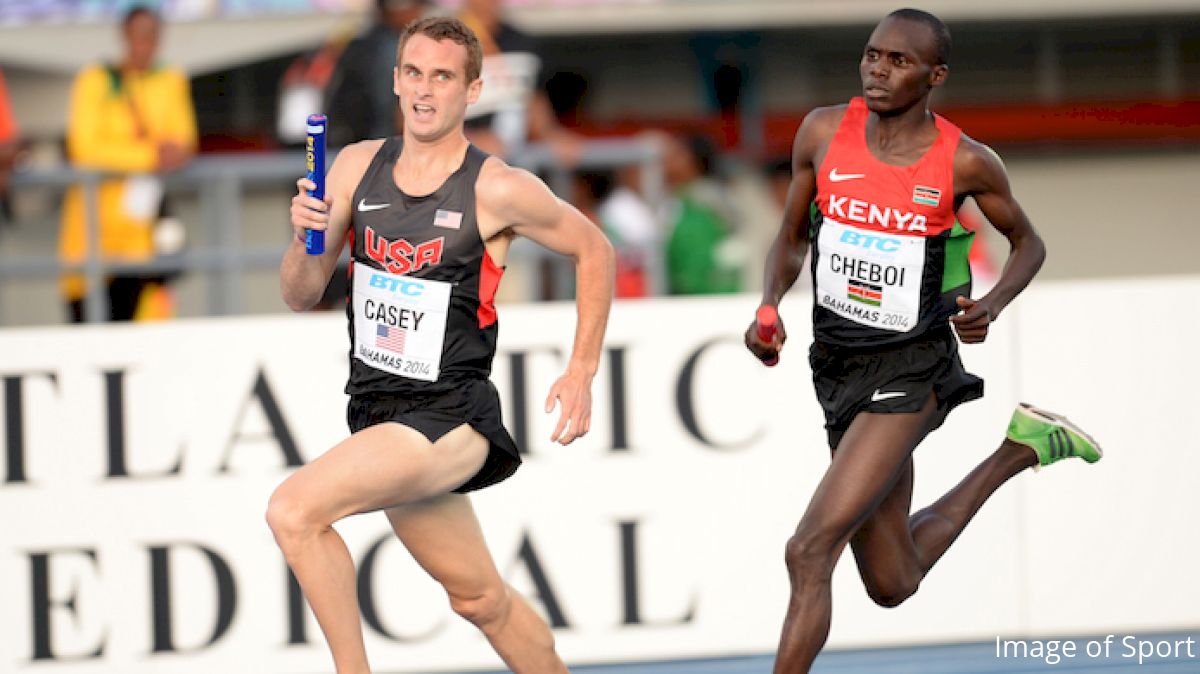 In
an Instagram post
today, American 1500m runner Pat Casey--the runner-up at USAs in 2014--wrote that he's out for the rest of 2016 "with plantar fascia issues." He also wrote that Nike could have reduced his salary in 2015 and opted not to. Here's the caption, with the relevant portion about reductions bolded:
"Down but not out. Unfortunately my 2016 season has come to an end. Over the last year and a half I've been battling plantar fascia issues. These last two months have been especially difficult, being a constant trial of how much pain I can tolerate. Now I don't know how tough I am compared to the rest of the world, but I do know I won't hang my head, as I feel I did everything in my power to stay in the game. I desperately wanted to hold on and compete at the Olympic trials and beyond, however it just wasn't doable. Yesterday, I had my foot surgically repaired and will be out for the remainder of the summer. I'm incredibly disappointed I won't be able to represent my family, sponsor, university, team, state and hometown at the Olympic trials. I had high hopes entering the outdoor season, making this an even tougher pill to swallow. With that being said, I'm very much looking forward to healing up and getting back to training pain free. At 26 years old I believe my best years of running lay ahead. On top of this, missing out on such an important season of track and field has given me even more motivation to come back stronger in the years that follow.
I want to take a second to let everyone know that last year Nike had the grounds to reduce me and chose not to, interpret that how you will, but in my opinion they have been nothing but kind and supportive to me and I very much enjoy stepping on the starting line representing them. They've given countless athletes such as myself the chance to have a career in this sport and for that I'm thankful. Not to get too off topic here, but If you're an athlete that is offered a contract with no reductions then more power to you for earning that contract, that's fantastic. I'm not here to throw shade anyone's way. However, I personally don't think companies should issue contracts without reductions, we as athletes have a job to do, if we don't meet the expectations of that job I feel it is completely reasonable for your employer to reduce your pay (as long as the expectations are relatively realistic), but maybe that's just me? (Nike if you're reading this, this doesn't mean I want to get reduced)

Lastly, I will be forever grateful for @nikerunning and the @oregontrackclubelite's support. They've allowed me to solely focus on pursuing excellence in the sport of track and field and I hope to be able to return to the track and positively represent them soon. I'm gonna go ahead a wrap this caption up before it turns into the 8th Harry Potter novel. But I do want to give one more shoutout to my Instagram followers, I'm really sorry but there won't be many shirtless running pictures coming your way for awhile (I know that's what y'all are here for). I promise to offset that with just shirtless stationary pictures. If you like me for more than just my looks you can always follow me on Twitter (@patkc13) Cheers everyone."
Boris Berian's legal team filed
Nike's reductions
in an open court case last week. Those reductions--which included 25-50% salary cuts from anything ranging to not making a global final to getting a tattoo of a non-Nike brand--were at Nike's "sole discretion," and now we know what that discretion looks like. Reductions aren't automatic; they are a sword to leave hanging over an athlete's head to incentivize good performance and behavior.