On Monday, June 27, Becky Wade's appeal to get into the steeplechase at the U.S. Olympic Team Trials was denied by USATF. Despite running under the Trials standard on June 4, she was told she would not be allowed to compete, and that she and her family should cancel their travel plans, flights, hotels—everything.
Related: Becky Wade's Trials Qualifier Denied by USATF

But on Tuesday evening, Wade checked the
USATF entries page
and found she was accepted into the Trials without any notification from USATF. Unfortunately, her flights, hotels, and other arrangements have already been canceled.
"I am emotionally drained, and now have the chance to perform on the biggest stage in the country?" Wade told FloTrack in disbelief on Wednesday.
According to Wade, her agent Ray Flynn contacted USATF to inquire about her entry status on Monday. He was told Wade's appeal would be denied because her qualifying mark of 9:52.62 was run at the American Track League (ATL) meet, where cones were used instead of a rail on the curve of the track. Without a rail, which is required under official IAAF Competition Rules, marks run at ATL could not be considered for Olympic Trials qualifying standards.
Wade's ATL performance from June 4 was more than half of a second under the automatic qualifying standard of 9:53.00 required to compete at the Trials. But last Monday, she learned her mark would not count toward her qualifying status.
In a panic just eight days before the start of the Trials, Wade booked a last-minute flight to the
Stumptown Twilight
in Portland to attempt a faster performance. Under intense rain and windy conditions, Wade was unable to improve upon her mark and finished with a 10:08 last Thursday.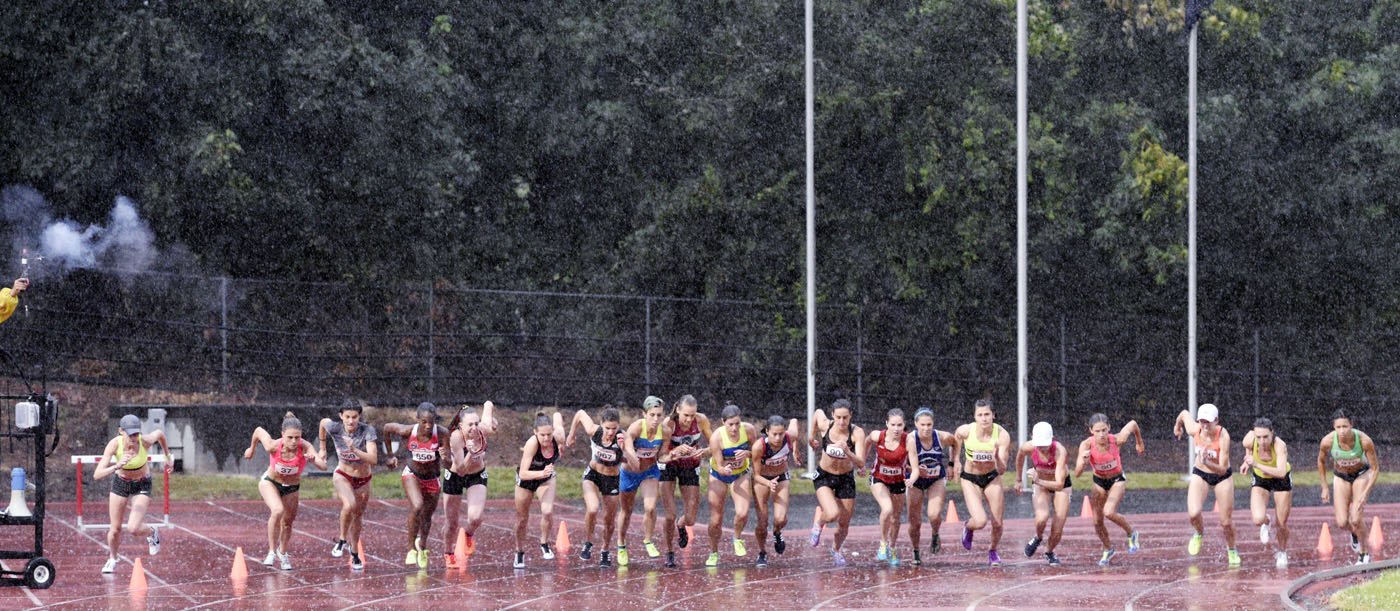 Her fate was seemingly sealed on Monday when she heard her official appeal to enter was denied by USATF. But one day after hearing the news, she learned on her own that she was accepted, according to the entries page.
Today, Flynn received confirmation that USATF officially accepted Wade into the steeplechase at the Trials. Flynn told FloTrack that Wade appealed three times. She got denied twice, and was approved on the third appeal.
"There was an additional barrier in the Atlanta race and also there was no information that the marks were being denied for two weeks after the race," Flynn told FloTrack.
USATF could not be reached for comment upon publication of this story.