2016 U.S. Olympic Team Trials
Duane Solomon, Donavan Brazier OUT in Olympic Trials First Round
Duane Solomon, Donavan Brazier OUT in Olympic Trials First Round
EUGENE, Oregon — In the first 30 minutes of the U.S. Olympic Team Trials, shock and heartbreak ensued. 2012 Olympic finalist Duane Solomon and collegiate re
Jul 2, 2016
by Taylor Dutch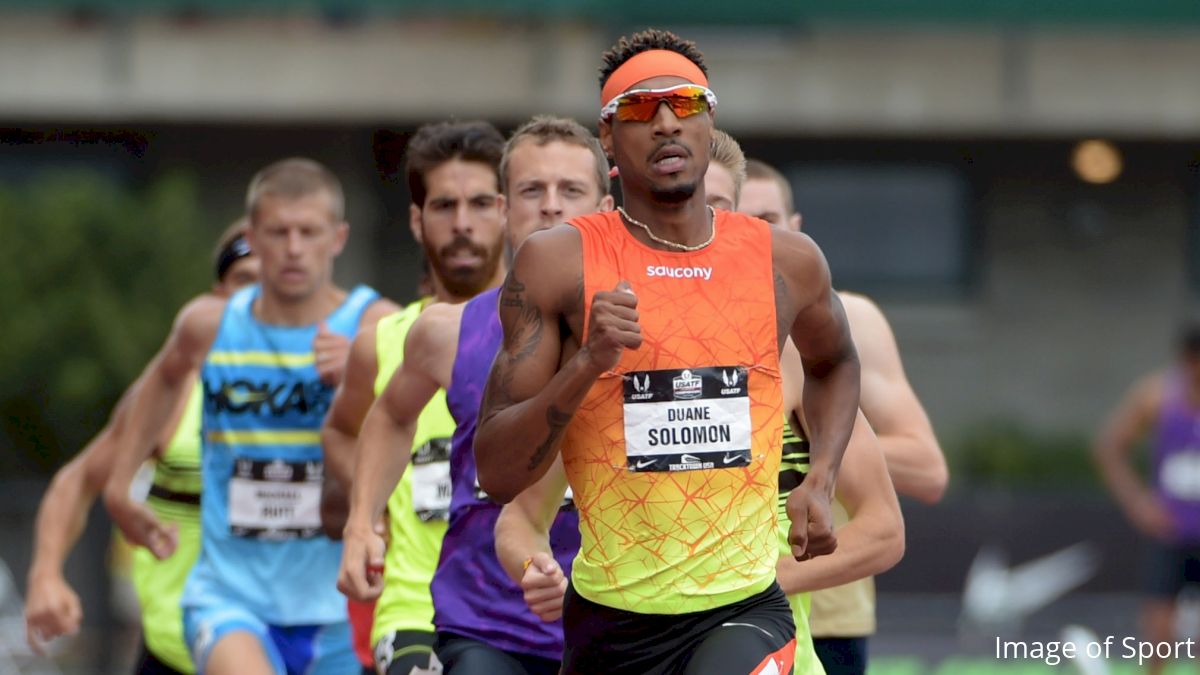 EUGENE, Oregon — In the first 30 minutes of the U.S. Olympic Team Trials, shock and heartbreak ensued. 2012 Olympic finalist Duane Solomon and collegiate record-holder Donavan Brazier finished fourth in their respective heats. Neither Solomon nor Brazier will be able to contend to make the U.S. Olympic team headed to Rio.
The 800-meter heats in any major championship are messy business. Just ask Donavan Brazier and Duane Solomon.

— Tim Layden (@SITimLayden) July 2, 2016
Solomon led the majority of heat one until the final homestretch, when he locked up and finished fourth in 1:48.71 behind Drew Windle, Joseph White, and Charles Jock. He failed to finish top three for an automatic advance and his finishing mark was not fast enough to advance on time.
Courtesy of NBCOlympics (http://liveextra.nbcsports.com) and USOC
Prior to the 2015 U.S. Outdoor Championships when he nearly passed out with 100m remaining in the race and walked down the homestretch, Solomon was dominant in the U.S. over 800m. At the 2012 Games, Solomon was part of the historic race where Kenya's David Rudisha broke the 800m world record in the Olympic final. Solomon finished fourth in a still-standing personal best of 1:42.82. Solomon is the No. 2 American performer all-time behind his coach Johnny Gray, who owns the American record of 1:42.60.
Brazier's race mirrored Solomon's. He led the field through 700 meters and locked up on the homestretch, which resulted in a fourth-place finish out of heat four. He finished in 1:48.13, less than a second behind Clayton Murphy, Brandon Johnson, and Harun Abda.
The 19-year-old phenom decided to forgo his remaining NCAA eligibility at Texas A&M to
turn professional and signing a contract with Nike
. Brazier made history at the NCAA Championships two weeks ago when he won the title in 1:43.55, which broke Jim Ryun's 50-year-old collegiate record.
The semifinal round of the men's 800m will take place Saturday and includes Boris Berian, Erik Sowinski, Brannon Kidder, Edose Ibadin, Abraham Alvarado, Isaiah Harris, Clayton Murphy, Brandon Johnson, Cas Loxsom, Shaquille Walker, Craig Engels, Nick Hartle, and Harun Abda.