2016 U.S. Olympic Team Trials
16-Year-Old Sydney McLaughlin Makes Olympic Team With World Junior Record
16-Year-Old Sydney McLaughlin Makes Olympic Team With World Junior Record
Behind a blistering pace and meet record set by Dalilah Muhammed, high school junior Sydney McLaughlin broke the 400 hurdles world junior record and clinche
Jul 10, 2016
by Dennis Young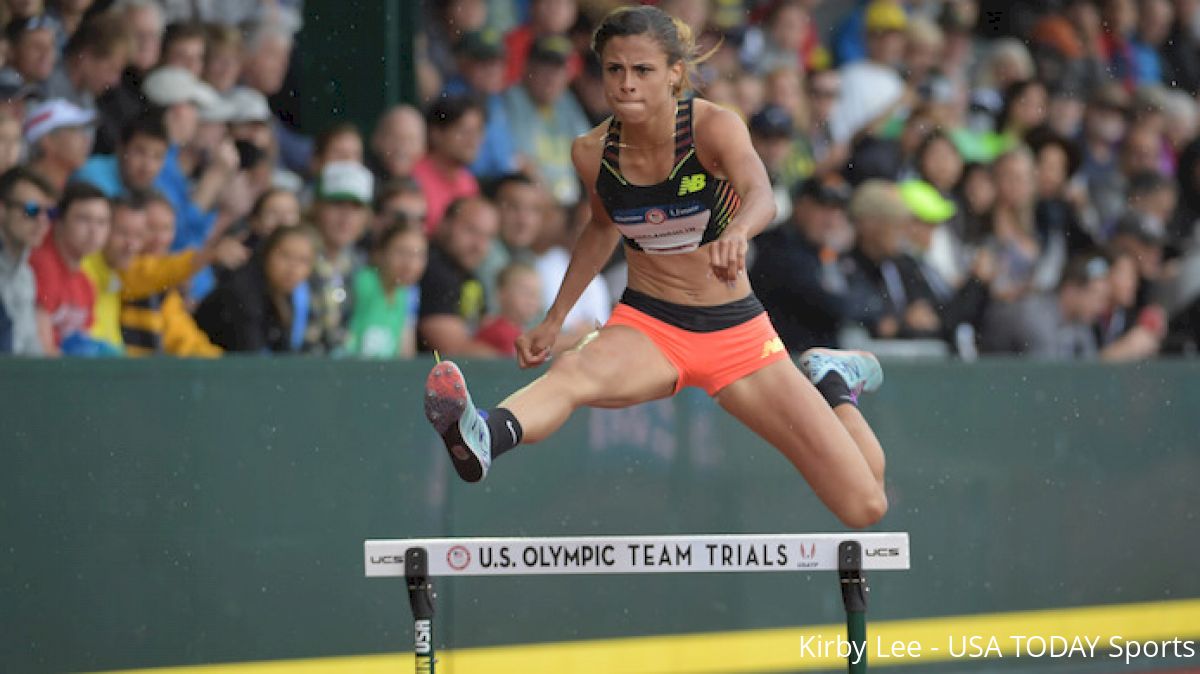 Behind a blistering pace and meet record set by Dalilah Muhammed, high school junior Sydney McLaughlin broke the 400 hurdles world junior record and clinched an Olympic berth. Muhammed ran 52.88 to become the No. 5 American performer of all time, Ashley Spencer finished second after running three full rounds in the 400 and the 400 hurdles, and McLaughlin ran 54.15 to break the decade-old world junior record.
Footage courtesy of NBCOlympics (http://liveextra.nbcsports.com) and USOC
Muhammed torched the field early, but McLaughlin was part of a large group fighting for the last two spots over the last three hurdles. Spencer grabbed second out of lane seven and McLaughlin, in the middle of the track, beat Kori Carter by 0.3 for the last ticket to Rio.
Incredible race! Muhammad goes US #5 all-time! #TrackTown16 pic.twitter.com/4jjYM9OdmK

— FloTrack (@FloTrack) July 10, 2016
McLaughlin still has another year of high school left and doesn't turn 17 until the week before the Olympic track meet starts. She already held the American junior and high school records, and lowered those marks tonight. Her older brother Taylor qualified for the men's 400 hurdles semifinals earlier in the meet. Both McLaughlins are or were students at Union Catholic High School in Scotch Plains, New Jersey.
The times ran by Muhammed, Spencer, and McLaughlin rank them as the Nos. 1, 5, and 6 performers in the world this year. But performers 2 and 4--Shamier Little and Georganne Moline--did not make it through the Trials. So out of athletes headed to Rio, Muhammed, Spencer, and McLaughlin rank Nos. 1, 2, and 4. All three have a great shot at a medal.
McLaughlin is the youngest American track Olympian since 1972, though 16-year-old Carol Lewis
qualified for the 1980 Games
and would have been 16 during the Olympic long jump. But the United States boycotted the meet, as it was held in Russia.