Johnny Dutch Retires After Olympic Trials
Johnny Dutch Retires After Olympic Trials
Backed by a world-leading time of 48.10 in 2016, Johnny Dutch was all but guaranteed a spot on Team USA's 400m hurdles squad. After cruising through his pre
Jul 13, 2016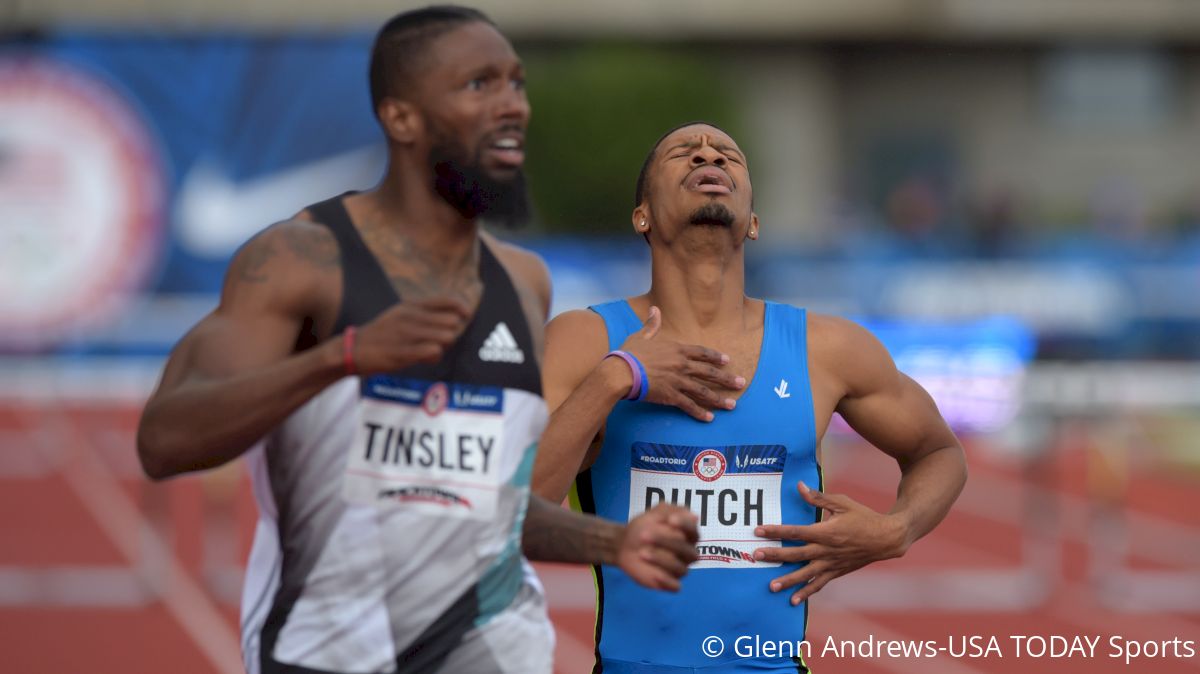 Backed by a world-leading time of 48.10 in 2016, Johnny Dutch was all but guaranteed a spot on Team USA's 400m hurdles squad. After cruising through his prelim and semifinal races at the U.S. Olympic Trials, Dutch entered the final heat with confidence.
He got off to a smooth start, and took an early lead over the rest of the field. After the ninth and penultimate hurdle, Dutch was five meters ahead of his competition.
That's when disaster struck.
His trail leg clipped the final hurdle, killing his momentum—and with it, his Olympic dreams. Dutch watched as four men passed him in the final 10 meters of the race. He finished fifth in 48.92.
The weight of the moment hit Dutch as his made his way into the media tent after the race. Filled with emotions, Dutch was initially unable to address the media. When he finally composed himself, he opened up about the race: "I had no legs after that. It broke my momentum all the way. I hit it so that killed it for me."
He continued, "I feel like my career is over. I feel like I can't do this no more. I've been struggling financially. I don't have a contract. I have no job. I don't know if I can do this any more." He later tweeted that he'd pursue a career in film.
Thanks to everyone for supporting me all these years. I gave it my all. I think its time to pursue this film career and create movies.

— Johnny Dutch (@DutchFilmmaker) July 11, 2016
The unfortunate nature of being a top athlete is that you have to accept the highs as well as the lows. In that moment, Dutch was experiencing the ultimate low.
"This is one of the more disappointing moments of my life. The only thing that can be more disappointing than this is death."