2016 Sir Walter Miler
Sir Walter Miler Preview: Hunter Takes on Veteran Pros
Sir Walter Miler Preview: Hunter Takes on Veteran Pros
The stage is set for the hottest American runners (who aren't Rio-bound) to go head-to-head at this Friday's Sir Walter Miler event. As the name suggests, t
Aug 2, 2016
by Allie Woodward Woodward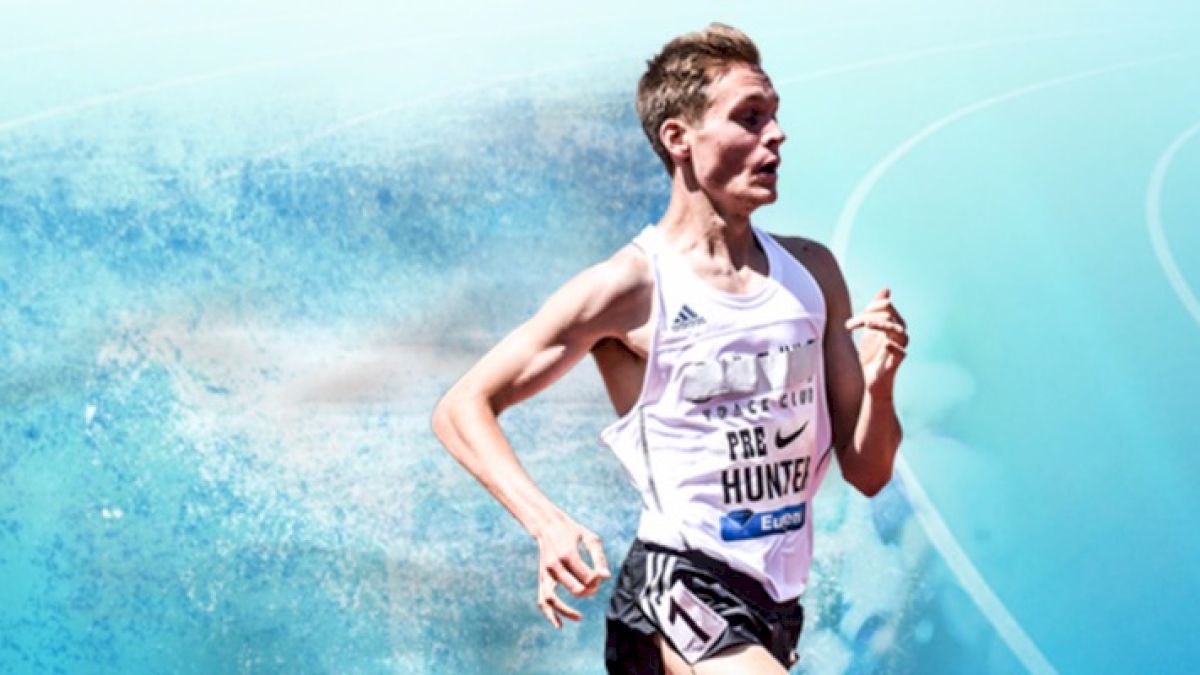 The stage is set for the hottest American runners (who aren't Rio-bound) to go head-to-head at this Friday's Sir Walter Miler event. As the name suggests, this is a "miler meet" with two professional events: the men's and women's mile. Sixteen men and 15 women will take the track at Meredith College in Raleigh, North Carolina, to race for bragging rights under the lights.
WATCH SIR WALTER MILER LIVE ON FLOTRACK ON FRIDAY, AUGUST 5

Men's Mile

When: 9:15 p.m. ESTWho:
Drew Hunter, *Colby Alexander, *Johnny Gregorek, *Kyle Merber, *Chris Derrick, *Brandon Hudgins, *Ford Palmer, *Cory Leslie, *Donnie Cowart, *Craig Forys, *Graham Crawford, *Lex Williams, Morgan Pearson, Blake Williams (Pop Up Miles champion).
*Indicates Olympic Trials participant
After a historic high school career, 18-year-old Drew Hunter will make his pro debut at this year's Sir Walter Miler. Last month,
he signed a 10-year contract with adidas
and Flynn Sports that includes college tuition! On Friday, Hunter will face a pack of pros who not only raced at the Trials, but also just returned from racing in Europe.
Colby Alexander, another recently declared pro, just had a
HUGE race at the Tracktown Series
in Eugene, where he ran a PR of 3:34 to beat three Olympians! Everyone's favorite Twitter celeb and fellow Hoka teammate Kyle Merber will be in the mix for the top spot, as well. Merber just ran a season's best 3:35 at the Tracktown Series to finish runner-up to Alexander. Merber, Alexander, Gregorek and Palmer recently wrapped up their overseas racing campaigns, and are still super-fit and ready to make this a fast race.
Complete coincidence pic.twitter.com/J4k76lSi0B

— Kyle Merber (@TheRealMerb) July 30, 2016
Last but not least on the list of top contenders is Chris Derrick. Putting Derrick (who historically has thrived in longer distances) in the mix for top honors in the mile is a little unusual, but he did run sub-four in 2014 and could surprise the field again after finishing fifth in a tough 10K at the Trials.
Other notable entries are Brandon Hudgins and Mike Brannigan. Hudgins will return to Sir Walter Miler after breaking four in the race in 2015. The North Carolina native has
battled a rare autoimmune disease
called Granulomatosis with Polyangitis throughout his running career. He ran 3:38 at Furman in June, and will try to repeat some of the same magic that helped him go sub-four last year in Raleigh.
Brannigan is another athlete with an incredible story. Even while facing the challenges of autism, Brannigan ran 4:03 in the mile. He was the 1500m Paralympic World Champion in 2015, and is the world record-holder (3:50.05) in the event.


Women's Mile
When: 9:05 p.m. ESTWho:
*Amanda Eccleston, *Morgan Uceny, *Sara Vaughn, *Heather Kampf, *Cory McGee, *Lauren Johnson, *Nicole Tully, *Stephanie Brown, *Shannon Osika, Rachel Cliff, Lianne Farber, Brook Handler, Sarah Rapp (Pop Up Miles champion), *Rachel Schneider
*Indicates U.S. Olympic Trials participant
Fields are out for @SirWalterMiler! Excited to toe the line with these ladies very soon, gonna be FAST! #Miler16https://t.co/nwe5805vzC

— Heather Kampf (@HeatherRaeKampf) July 16, 2016


This field is full of ladies looking for redemption after tough races at the U.S. Olympic Trials. Leading the charge is Amanda Eccleston, who missed the Olympic team by just .03 seconds to third-placer Brenda Martinez in the 1500m final. Less than two weeks later in London, Eccleston ran a PB of 4:03. Last weekend, she ran the Tracktown Series 1500m. With so many back-to-back races, it will be interesting to see how things shake out for her in Raleigh.
It should be a close race for the No. 1 spot, but 2008 and 2012 Olympian Morgan Uceny; Trials finalist and mother of three Sara Vaughn; and Lauren Johnson, who finished third at the Tracktown series, are likely frontrunners. Uceny was fifth behind Eccleston at the Trials, and Vaughn and Johnson finished seventh and eighth, respectively.
Although they didn't make the Trials final, Rachel Schneider and Cory McGee both ran 4:07 in Heusden, and will be hungry for a fast result on U.S. soil when they toe the line on Friday. Other notable contenders in this field are a pair of former Michigan Wolverines who are just beginning their pro careers. Shannon Osika ran a PB of 4:11 to win in Ontario earlier this summer, and Brook Handler ran a 4:35 road mile two weeks ago in Michigan.
Take a look at athlete bios for all the Sir Walter Miler entries
HERE.