Feyisa Lilesa Will Not Return Home After Anti-Government Gesture
Feyisa Lilesa Will Not Return Home After Anti-Government Gesture
Olympic silver medalist Feyisa Lilesa will not be flying back to his native Ethiopia after protesting the Ethiopian government while crossing the finish lin
Aug 23, 2016
by Taylor Dutch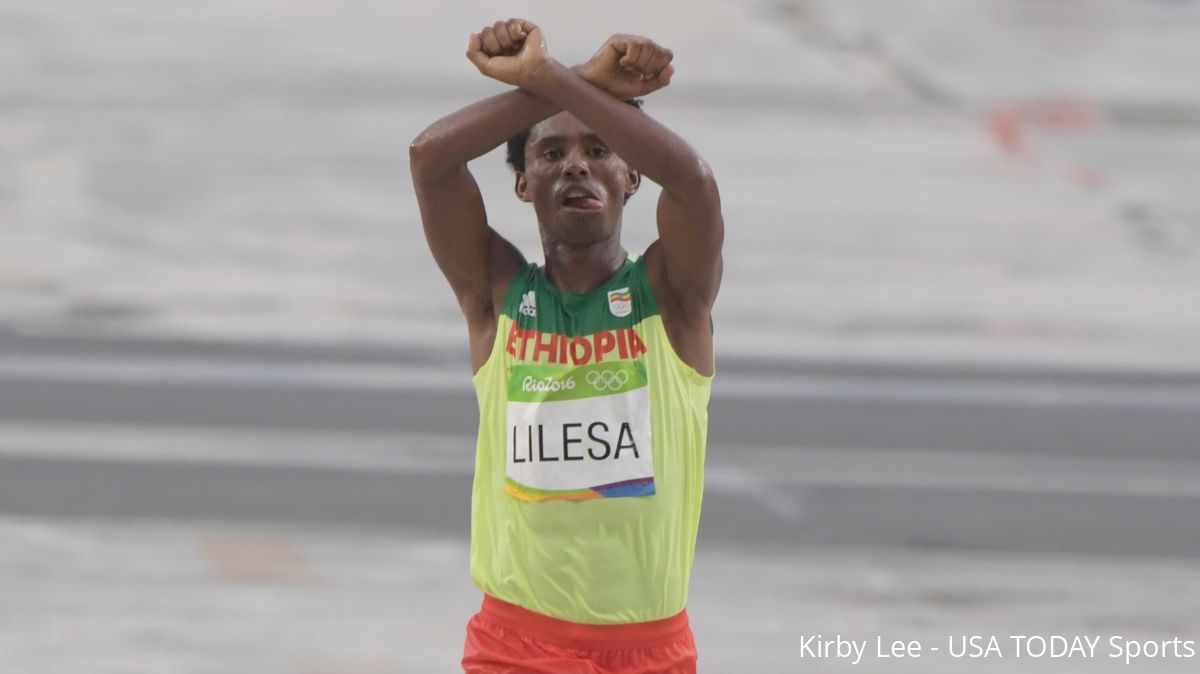 Olympic silver medalist Feyisa Lilesa will not be flying back to his native Ethiopia after protesting the Ethiopian government while crossing the finish line of the Olympic marathon. Lilesa's agent
Federico Rosa told the New York Times
on Tuesday that Lilesa will not return home with his team after
flashing an anti-government gesture
during the race in Rio de Janeiro. He will stay in Brazil with his immigration status unclear.
"He didn't plan at all for this," Rosa said. "He doesn't want to go to Ethiopia, he wants to go to another country. The U.S. would be very good but right now we just don't know where he's going to go. He was very happy after winning but also a bit confused."
Lilesa's gesture of throwing his arms up in an "X" was done in solidarity with the
Oromo protests
. Over 400 people are estimated to have been killed as state security forces have used excessive force against peaceful protests in Oromia since November 2015.
Lilesa told reporters after the marathon that if he returned to Ethiopia he might be killed or imprisoned.
A spokesperson for the Ethiopian government has since said that Lilesa "will not face any problems for his political stance. After all, this is an athlete who secured a silver medal for his country."
"He didn't plan at all to go to another country," Rosa said. "I don't know even when he decided to do this. He didn't say anything to me about it. I was surprised. And you don't do something like this for money. He did this to defend his country."