2016 New York City Marathon
Olympic Triathlon Gold Medalist Gwen Jorgensen Will Run The NYC Marathon
Olympic Triathlon Gold Medalist Gwen Jorgensen Will Run The NYC Marathon
As a runner for Wisconsin, Gwen Jorgensen was pretty good--she ran 9:10, 15:52, and 33:38 on the track. Her best NCAA finishes were in 2008: 19th in cross c
Aug 24, 2016
by Dennis Young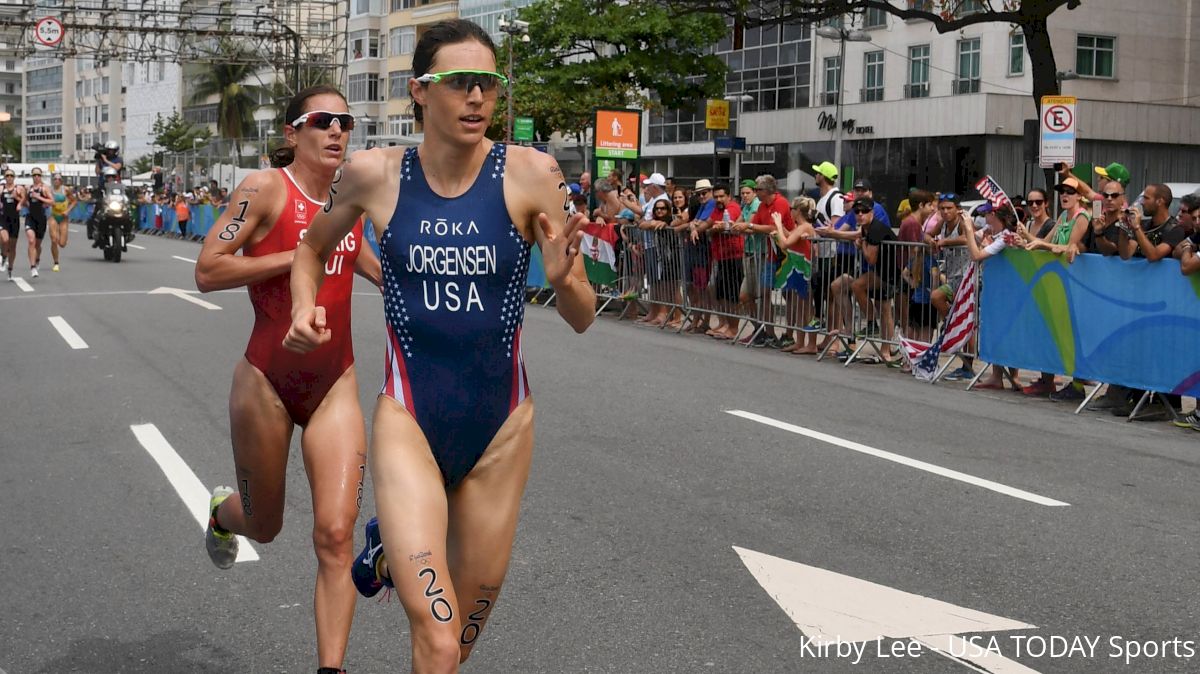 As a runner for Wisconsin, Gwen Jorgensen was pretty good--she ran 9:10, 15:52, and 33:38 on the track. Her best NCAA finishes were in 2008: 19th in cross country and seventh in the outdoor 5K. But as a triathlete, Jorgensen is the best in the world. Her dominance of the pro circuit the last three years was capped in Rio last weekend with an Olympic gold medal--the first by an American. She is the poster child for
USA Triathlon's runner recruiting program
.
Her running ability won her the gold. She was tied with defending Olympic champ Nicola Spirig of Switzerland after the swim and bike, and beat her by 40 seconds in the 10K for an easy win. Jorgensen ran 34:09 on a course with tight turns after swimming 1500m and biking 40K.
So, how fast can she run in New York? She's lining up with the pros, which would seem to indicate she's not going for a publicity stunt. It's tough to get a complete read on her running ability, though. Her college 10K PR from 2009 is 33:38. Pro triathlon 10K courses can be of dubious distance, but Jorgensen ran a road 10K in Sydney each of the last two years:
32:21 in 2014
and
32:12 in 2015
.
The
McMillan pace calculator
(or any other pace calculator you find) coverts a 32:00 10K to a 2:30 marathon. That would immediately make Jorgensen one of the best marathoners in the country--the only Americans to break 2:30 since 2015 are the Olympic team plus Deena Kastor, Laura Thweatt, Annie Bersagel, and Kellyn Taylor.
Molly Huddle and Kim Conley are making their marathon debuts against Jorgensen in New York, and they'll probably beat her handily.
​Watch a long-ago interview with Jorgensen from her running days: