Q&A: Charlotte Prouse Using Humbling First Year To Lead UW In 2016
Q&A: Charlotte Prouse Using Humbling First Year To Lead UW In 2016
When Washington sophomore Charlotte Prouse won the UW Invitational this past weekend, she said she ran the way she wanted to -- fast.The 19-year-old Canadia
Oct 8, 2016
by Meg Bellino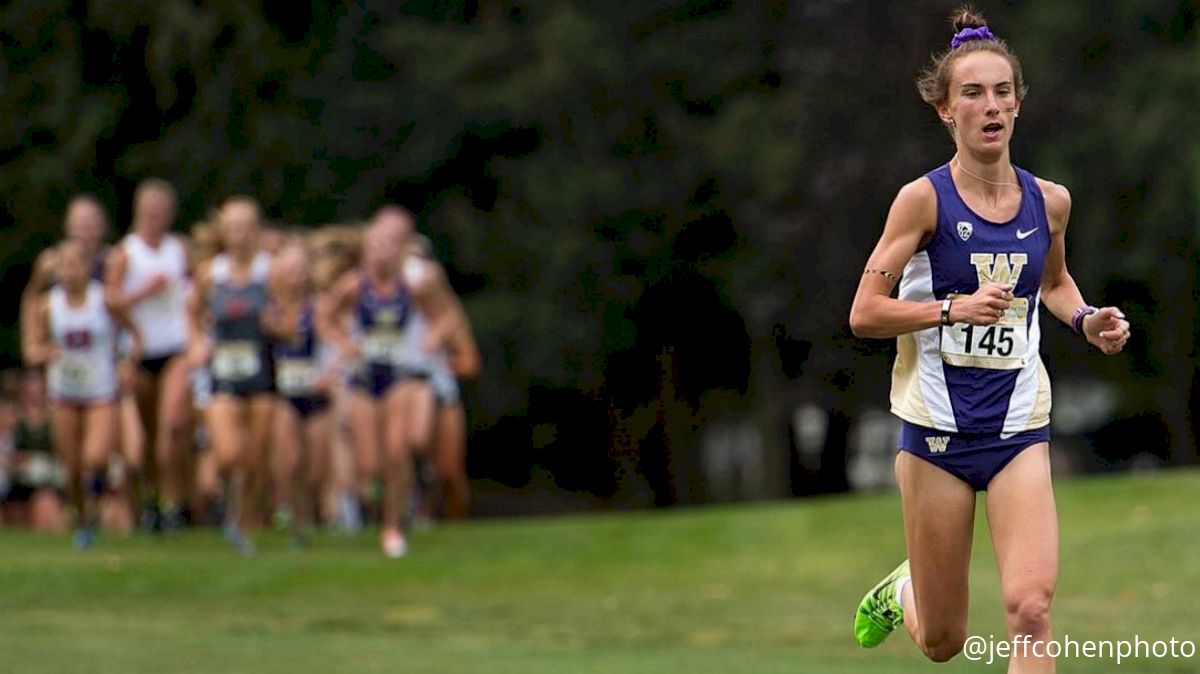 When Washington sophomore Charlotte Prouse won the UW Invitational this past weekend, she said she ran the way she wanted to -- fast.
The 19-year-old Canadian didn't just win by six seconds, she dominated the field
alone in front during the entire race
.
Prouse completed the 6K course in 19:36. And while Jefferson Park Golf Course in Seattle is notoriously fast, her victory puts her in good company. Stanford's Elise Cranny and Aisling Cuffe won the women's race in the first two years, while Villanova's Pat Tiernan and King Edward Cheserek have claimed men's titles.
The Huskies placed their five scorers in the top eight, good for 24 points over Pac-12 rival Oregon.
FloTrack
caught up with Prouse this week to talk about her stellar race in Seattle, what she learned during her first year at Washington, and her big summer of racing at the IAAF World U20 Championships.
FloTrack: I saw picture updates of the UW Invite. You were so far out in front! Did you ever panic? What was going on in your head?

Prouse
: I felt really good the whole way. I think that was a big positive, hearing the splits at mile and 3K. I felt really good and knew that if someone came up I could probably keep going, and it probably would have been easier if someone caught up and I wasn't just out there running around like a chicken with my head cut off, but it was good. It felt really smooth, and that course is just so fast.
Do you ever practice on that course?

Sadly, we don't. It would feel so fast all the time. It was good to get out there, definitely better than West Regional. That was not fun. That was
armageddon
. It was a lot better this time around.
*Note: The 2015 NCAA West Regional was held at Jefferson Park, and it was rainy. Really rainy.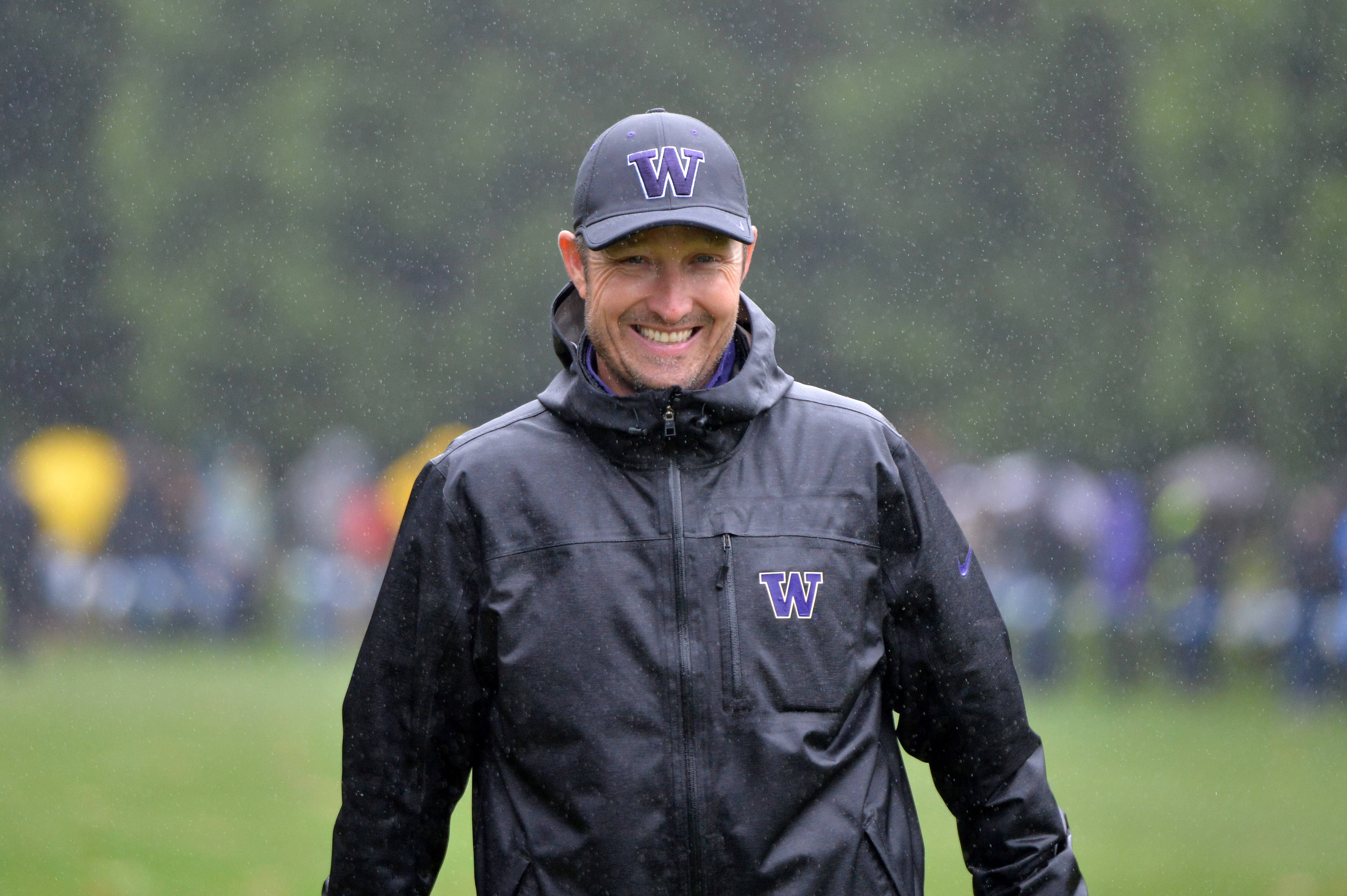 Photo by Image of Sport

You had a pretty big freshman year, running at NCAAs in the steeple and putting up great times across the board. What did you learn from your freshman year at Washington?

I think freshman year as a whole was just a huge learning experience. Heading into the cross country season, my goal
was
to just not get nervous before races. I kind of
struggled
with that in high school, and that was a big step. And I just wanted to get to the national meet and run it and see what that was all about. I wanted to go to
outdoor track
and try and run as fast as I could and try to make that outdoor team and just learn every step of the way.
There were moments when I got humbled big time, not finishing the Wisconsin course and then running into the barrier at Pac-12s (Video below!). Everything was just kind of another stepping stone to build confidence and learn from mistakes. Just be excited for every opportunity I had after that and now I know what to expect. And I can set goals for myself.
After NCAAs did you take any down time before going to the IAAF World U20 Championships in Poland?

It was a long season for sure. I didn't really how much time there was until World Juniors. I took four or five days of no workouts and I went home for a
week so
I was just doing some hills, and one track workout two weeks later. We slowly built back in with workouts and consistent training. I think not trying to crush it again right after NCAAs was nice.
Related: MileSplit Interview With Charlotte Prouse Advances To Final With Broken Wrist

Your 9:44 in the steeplechase was a Canadian Junior record. Were you expecting that kind of time? Were you surprised?

It was really exciting when I crossed
line
. I talked all season, "
Oh I
wanna
run the Olympic standard. I
wanna
run 9:45!" And I never did and I think all year I had trained knowing it was in the back of my mind that I wanted to run that. And I think leading into World Juniors after not running super fast at NCAAs, I knew I wanted to run well. If I ran 9:50 or below, I would be happy. But ultimately the goal was to run 9:45. Finally doing that was a nice feeling.
How did you build back up after that race to get ready for this fall?

It was a quick turnaround. I took a week off
running then
super slowly built my mileage back up. I didn't do any workouts until I got back to Seattle. We took it really slow and conservative. I had trained six weeks later than everyone
else so
I knew I was going to have some fitness, but I had faith that [coach Greg Metcalf] and [assistant coach Anita Campbell] knew what a good plan was.
What is your mileage right now?

It ranges from about 62-65.
Last year you were the second runner at NCAAs. With Maddie [Meyers] graduated, did you mindset change heading into this season? Do you think of yourself as a leader?

I like to think so. I think the way our team works is there are leaders for different reasons. And everyone has a part
to
leading this team in their own way. I hope that I can leave some kind of imprint behind
on
the girls, and I hope that I leave with people saying that I did something to the team and brought something to the team. I think having girls like Maddie ahead of me, she really brought me under her wing last year. She's incredible. Just trying to learn from them and it's definitely a very group effort with leading.
It's been a really big group. There's about nine to 10 of us that all train together. It's super exciting. Last year, we didn't have a group this big. The two freshmen [
Kaitlyn Neal and Nikki Zielinski
] are doing a great job, and they're super excited. Girls will lead on different days depending on what their strengths are.
What was the team's reaction when you saw the score at UW invite?

It was super exciting. It's another step, another chip that we put in our pocket. We're excited, and we're ready to go. We're building into the season. We don't want to peak too early. Working one day at a time and work till November, getting to Terre Haute and being the best on that day. Saturday was a great opportunity against great teams on a good course. Winning your home meet is always a big positive. We got back to work on Sunday, it was good.
You're racing Wisconsin next weekend. What happened at the course last year?

I had, not really sure what
sickness I
came about last year, I called it the Black Plague. I was sick for about a month on and off. When we got to Wisconsin, I wanted to run. I was pretty sick and I got about a mile in and Metcalf pulled me out. It was a very humbling experience, definitely one I will never forget. I'm excited to go back and finish the course and do what I can for the team and get that experience in for nationals.
Charlotte Prouse and the No. 3 Washington Huskies will race at the Nuttycombe Wisconsin XC Invite LIVE on FloTrack on Friday, October 14.