2016 Nuttycombe Wisconsin XC Invitational
Who And What To Watch At The Nuttycombe Wisconsin Invite
Who And What To Watch At The Nuttycombe Wisconsin Invite
​Update 10/12: ​Allie Ostrander isn't on Boise State's list of competing athletes for this weekend. But with Ostrander out, her teammate Brenna Peloquin may
Oct 10, 2016
by Meg Bellino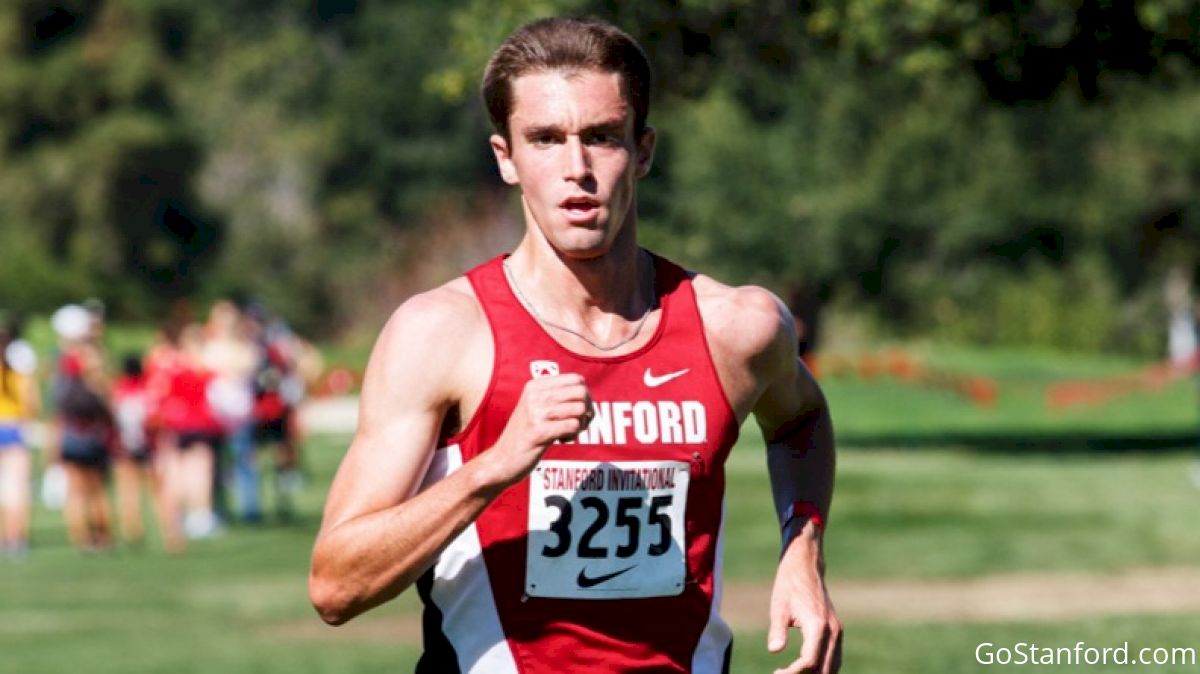 ​Update 10/12:
​Allie Ostrander isn't on Boise State's list of competing athletes for this weekend. But with Ostrander out, her teammate Brenna Peloquin may be the best runner in the NCAA. Anna Rohrer of Notre Dame and Alice Wright of New Mexico will try to stop her on Friday. Our original preview is below.
The Nuttycombe Wisconsin Cross Country Invitational will be streamed
LIVE on FloTrack
this Friday, October 14.
You can find the entire schedule HERE
, and check out who and what to watch for at the
top-rated cross country event of the fall
.


Women


Who:
No. 2 Providence, No. 3 Washington, No. 5 North Carolina St., No. 7 Michigan State, No. 8 Boise State, No. 13 Yale, No. 14 Harvard, No. 15 BYU, No. 17 New Mexico, No. 19 Baylor, No. 20 Georgetown, No. 21 Iowa State, No. 22 Utah, No. 23 Princeton, No. 24 SMU, No. 25 Notre Dame


The No. 2 and No. 3 teams in the nation will face each other for the first time this season in Madison. Providence and Washington have displayed strong top fives more than once this season.
Providence:

Battle in Beantown: First place with 25 points among 13 teams, seven-second spread
Joe Piane Notre Dame Invite: First place with 117 points among 23 teams, 17-second spread
Washington:

Sundodger Invite: First place with 18 points among six teams, 21-second spread (freshmen Kaitlyn Neale and Nikki Zielinski competed unattached)
UW Invite: First place with 24 points among nine teams, 43-second spread
So far, the second-ranked Friars have seen more competition than the No. 3 Huskies.
Washington sophomore Charlotte Prouse could be an individual contender in Madison
, but she has never competed on the course. Providence's Sarah Collins has finished in the top 10 in all three of her Wisconsin Invite appearances. We think this Washington team could be the Huskies' best since 2008, but at the same time Providence returns every athlete from its 2015 fourth-place finish and added some talented transfers. No matter that All-Americans Catarina Rocha and Sam Jones haven't raced yet, their top five has been winning without them.
The New Mexico Lobos super team of 2015 scored 32 points last year, but we don't think we'll see that on the course Friday. Additionally, No. 5 N.C. State could debut the Frazier sisters, Wesley and Ryen. Both are coming back from injuries suffered during last track season and could make the Wolfpack a serious threat at the podium in November if the pair are back to their winning ways. Ryen Frazier finished 38th in this race last year after being in the front pack for most of it.
Individuals

Who:
No. 1 Allie Ostrander*, No. 2 Brenna Peloquin, No. 4 Anna Rohrer, No. 5 Alice Wright, No. 8 Charlotte Prouse, No. 15 Maddie Montoya, No. 16 Calli Thackery, No. 19 Amy-Eloise Neale, No. 20 Courtney Smith, No. 21 Angel Piccirillo, No. 22 Sarah Collins
*Has yet to race this 2016 season.

Watch Allie Ostrander break the course record at the 2015 Wisconsin Invite:

No. 1 Allie Ostrander has yet to race this season. The Boise State sophomore and 2015 Wisconsin champion (with a 19:19 course record to boot!) most recently finished eighth in the Olympic Trials 5K final in July. So she had a late summer and hasn't debuted yet, no biggie. Northern Arizona's Futsum Zienasellassie and Villanova's Pat Tiernan haven't raced yet after long summers, either. Yes. But.
Boise State
published a workout to Facebook Live
last week and Ostrander was not in the video, which did include 2016 Roy Griak champion Brenna Peloquin.
Plus, Ostrander raced at Boise State's home meet last fall, flew overseas to the World Mountain Running Championships (where she became the second American woman to ever win junior gold for Team USA), then flew back to race at Griak. Griak was just seven days after the mountain competition, so if she's racing this fall, why wait until after Wisconsin?
Peloquin's
win over Erin Finn at Griak was big
, but a win here for the other Boise State sophomore superstar would solidify just how good she is this fall. She was 27th in this race last year.
Prouse won big at the UW Invite, so seeing how she stacks up against this competition will tell just how good this Washington team could be come November. Anna Rohrer, who was 12th in Wisconsin last year, and Angel Piccirillo also have major wins under their belt this fall, with Piccirillo coming in as a dark horse this XC season. The 4:34 miler broke 20 minutes for 6K for the first time ever at Paul Short--the XC victory being another first of her Villanova career.
Men

Who:
No. 1 BYU, No. 2 Syracuse, No. 3 Stanford, No. 6 Iona, No. 8 Wisconsin, No. 9 Georgetown, No. 10 Northern Arizona, No. 11 Colorado St., No. 14 Washington, No. 15 Portland, No. 16 Iowa St., No. 19 Boise St., No. 22 Eastern Kentucky, No. 23 Michigan St., No. 24 Tulsa
Seven of the top 10 teams in one race?! We're not playing.
After top-ranked BYU took down No. 2 Syracuse and No. 3 Stanford at the Virginia Panorama Farms Invite, we'll get to see if the Cougars really are the No. 1 team in the NCAA. They defeated Syracuse by five points in a meet with only 14 teams, so a win here in a much bigger field would prove
this team really IS a podium contender
.
The last five team champions of Wisconsin (Syracuse x2, Northern Arizona, Stanford, and Wisconsin) could be serious contenders this Friday.
Defending NCAA champion Syracuse will be looking to bounce back after its strange loss to BYU. Justyn Knight and Collin Bennie went 2-6 in 2015, while Joel Hubbard was 28th and Philo Germano finished 89th. Knight is likely going to see one, two, or three points on Friday. And Germano became a completely different athlete in 2016, dropping 15 seconds in the mile (4:16 to 4:01!) and 31 seconds in the 10K.
NAU is basically debuting its full team, including 2014 Wisconsin runner-up Futsum Zienasellassie. The Lumberjacks have made the NCAA podium in 2014, 2013, and 2012 before redshirting Zienasellassie and Nathan Weitz last fall. They return both seniors, plus add experienced cross country guy Matt Baxter from New Zealand. Northern Arizona rested Zienasellassie and Tyler Day at the Sycamore Invite on September 10, so this is where we'll see how good NAU is after being ranked No. 1 by USTFCCCA.
Stanford should debut its top-two aces, Sean McGorty and Grant Fisher. McGorty was third here a year ago and both are incredibly fit, as demonstrated in last week's Workout Wednesday.
Wisconsin was only 17th as a team last year, an extremely off year for the Badgers, who failed to qualify for the NCAA Championships. Even with Malachy Schrobilgen (fifth) and Morgan McDonald (10th) leading the charge, Wisconsin scored over 400 points. Schrobilgen and McDonald are back, plus we'll get to see redshirt freshmen Olin Hacker and Zack Snider in action.
And I would be silly to leave out Iona,
a team I said looks like a serious NCAA title contender at the moment
. The Gaels' dominating performance at Paul Short (five in the top 11, 19-second spread) makes them one of the favorites to earn the title in Wisconsin on Friday.
Individuals

Who:
No. 3 Futsum Zienasellassie, No. 4 Justyn Knight, No. 5 Sean McGorty, No. 6 Malachy Schrobilgen, No. 7 Morgan McDonald, No. 8 Grant Fisher, No. 9 Jerrell Mock, No. 12 Scott Carpenter, No. 15 Kieran Clements, No. 17 Gilbert Kirui, No. 18 Sam Parsons, No. 23 Thomas Ratcliffe*, No. 24 Colin Bennie, No. 25 Jonathan Green
*Highly unlikely that Ratcliffe will race, even if he does not redshirt. Grant Fisher did not race at Wisconsin his freshman season. Instead, he debuted in uniform at the Pac-12 Championships.


​Fourteen of the best in the NCAA will be in Madison, including Zienasellassie, the fastest 10K runner on the track last spring as the only collegiate to dip under 28 minutes. After redshirting the 2015 cross country season, this is Zienasellassie's debut race against favorites Knight and McGorty. No pressure! ​
Knight and McGorty fought hard to win this last year
before falling to Tulsa's Marc Scott in the final kick
. Knight is
fresh off breaking the Panorama Farms course record under steamy conditions
​and took down McGorty twice last fall. The Stanford senior was runner-up to Edward Cheserek in the NCAA 5K and an Olympic Trials 5K finalist later in July. Essentially, this Wisconsin race is a preview of three of the best guys that have a shot at taking down King Ches in November. Zienasellassie tried in the outdoor 10K, McGorty in the 5K, and Knight is on fire. This will be the best individual race of the weekend.
Watch the Nuttycome Wisconsin Invite LIVE on FloTrack beginning at 11 AM CT on Friday, October 14!