In the first weekend of intense NCAA DI competition, the
Pre-National Invitational
will be the opening test to see how teams will fare on the NCAA championship course in Terre Haute, Indiana on Saturday, October 15. Study up on the competition set to go down against 14
Saucony Flo50
-ranked teams.
WATCH Pre-National Invitational LIVE on FloTrack

Women
Who:
No. 1 Colorado, No. 4 Oregon, No. 6 Portland, No. 9 Michigan, No. 10 Stanford, No. 12 Arkansas, No. 16 Eastern Michigan
The women's team competition will be the first glimpse at what the No. 1-ranked Colorado women can do this year and how the other nationally ranked teams will respond.
The Buffaloes haven't raced against competition yet, but did record all-time best marks at the Rocky Mountain Shootout two weeks ago. It's the same course that has seen historically great performances from former Buffaloes and now Olympians like Kara Goucher and Jenny Simpson. Team leader
Erin Clark recorded her first sub-20 minute performance
on the 5.8 kilometer course. Only previous course record-holder Goucher and current course record-holder Simpson had accomplished that feat before Clark raced on Oct. 3. Her teammates Kaitlyn Benner, Makena Morley, and Dani Jones each recorded all-time marks within the top-11 best performances in meet history.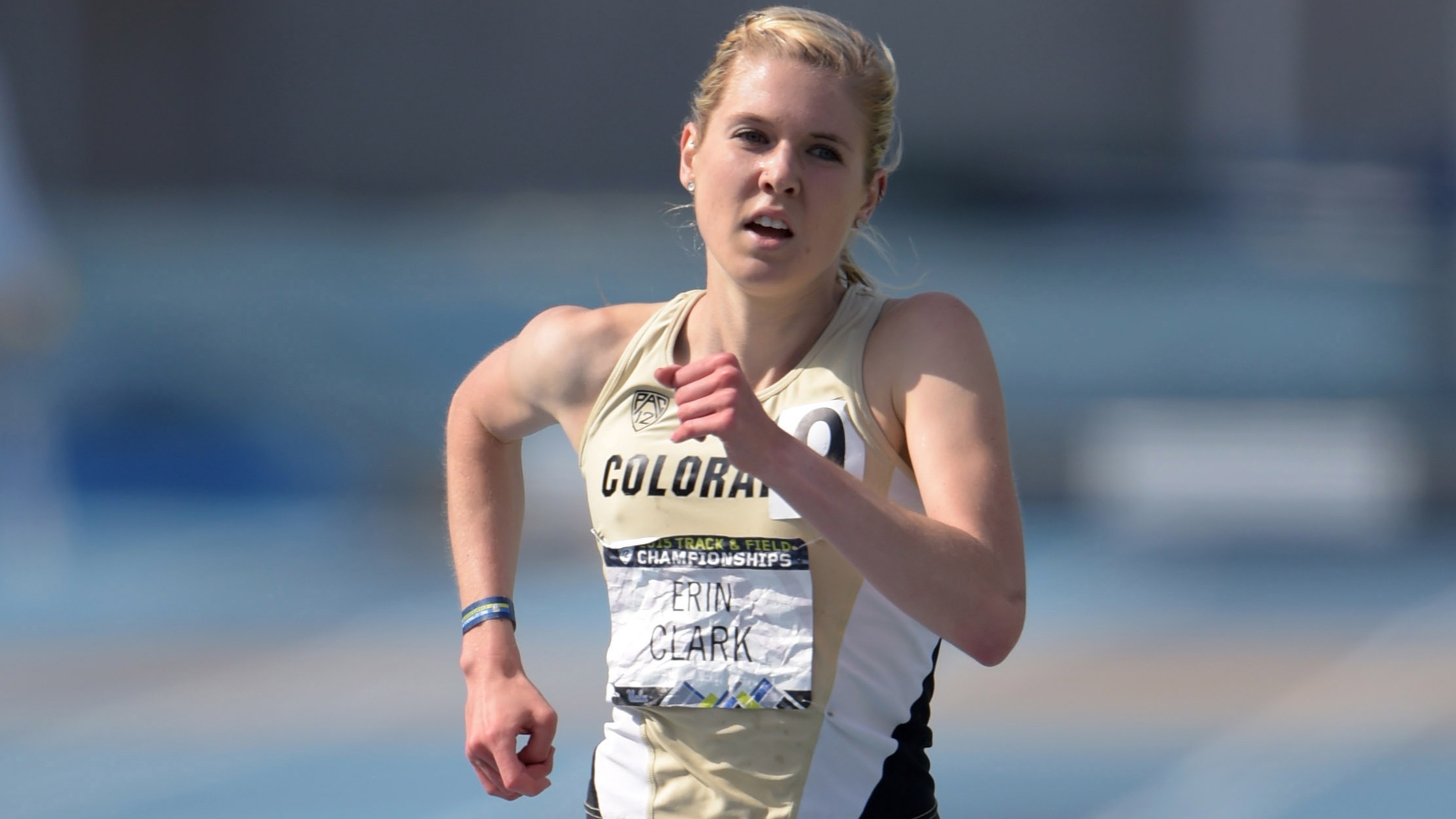 The Buffaloes finished second at Pre-Nationals last year and went on to replicate the podium finish at the NCAA Cross Country Championships with a runner-up trophy on the same course in Louisville. Colorado coach Mark Wetmore said this group of Buffaloes is his
"best front four ever."
We can't wait to finally see them in action against the teams who want to steal that No. 1 ranking.
The Oregon Ducks are returning after finishing second to Washington at the Washington Invitational two weeks ago. Oregon was led by a runner-up performance from freshman Katie Rainsberger. Rainsberger's opening race for the Ducks proved that she is ready to begin her NCAA career by making an immediate impact as a
freshman to watch
.
Portland is
experiencing a rise
after recording a team victory at the Roy Griak Invitational. The previously unranked Pilots beat runner-up No. 9 Michigan State by a whopping 53 points as well as several other ranked teams. The performance catapulted the Pilots to No. 6 in the country. Prior to Roy Griak, the Pilots were unranked in the Saucony Flo50 but ranked No. 30 in the USTFCCCA rankings. It was the highest ranking the team has ever received. For a team that has never qualified to compete at the NCAA Cross Country Championships, the performance is unprecedented and presents a unique opportunity for the squad.
Ninth-ranked Michigan, No. 10 Stanford, No. 12 Arkansas and No. 16 Eastern Michigan will round out the women's team competition set to preview the NCAA championship course in Terre Haute.
Individuals:


Who:
No. 3 Erin Finn, No. 6 Erin Clark, No. 7 Elise Cranny, No. 9 Bethan Knights, No. 10 Kaitlyn Benner, No. 11 Katie Rainsberger, No. 12 Lauren LaRocco, No. 23 Alli Cash, No. 24 Vanessa Fraser
Michigan's Erin Finn entered this season with a fire for redemption. After losing both of her shoes at the NCAA championships last year and finishing 19th,
Finn told FloTrack
that she is out to return and contend for an NCAA title this year. With a runner-up finish at Roy Griak and an individual win at the Louisville Classic already under her belt, Finn will definitely be one to look out for.
Colorado teammates Clark and Benner will be working together in the top pack after historic performances on their home course.
After suffering from an injury last fall and returning to finish second in the NCAA 1500m, Stanford's Elise Cranny is officially back in action and already taking names. She jogged a runner-up finish with her teammate Vanessa Fraser at the USF Invitational and won the Stanford Invitational. Her Pre-Nats race will be the first definitive test against tough competition this year. Fraser should be running close to Cranny on the course as the two teammates have been working together so far this season.
California's Bethan Knights, an All-American, returns to the Pre-Nats meet after collecting a third-place finish at the Joe Piane Invitational where she finished just behind All-Americans Anna Rohrer and Alice Wright.
Oregon's star duo of Rainsberger and Alli Cash should help lead the Ducks. Cash has yet to race in cross country this season after finishing fifth in the 5K at the NCAA Outdoor Championships, but she is currently listed on their Pre-Nats roster. Portland's star leader Lauren LaRocco will return from a third-place finish at Roy Griak, rounding out nine ranked individuals set to battle in Terre Haute.
Men


Who:
No. 4 Oregon, No. 5 Arkansas, No. 7 Colorado, No. 17 Indiana, No. 18 UTEP, No. 21 Michigan, No. 25 Campbell
A stiff team battle between
three of the top-10 teams
--the Oregon Ducks, Arkansas Razorbacks, and Colorado Buffaloes will highlight the men's race.
Oregon has been displaying good pack running in the preseason races, notably with a team win at the Washington Invitational where Edward Cheserek earned an individual title, Sam Prakel finished third, Matthew Maton finished fourth, and Tanner Anderson finished sixth. Fifth man Blake Haney wasn't far behind in 12th, and Bryan Fernandez was 13th overall.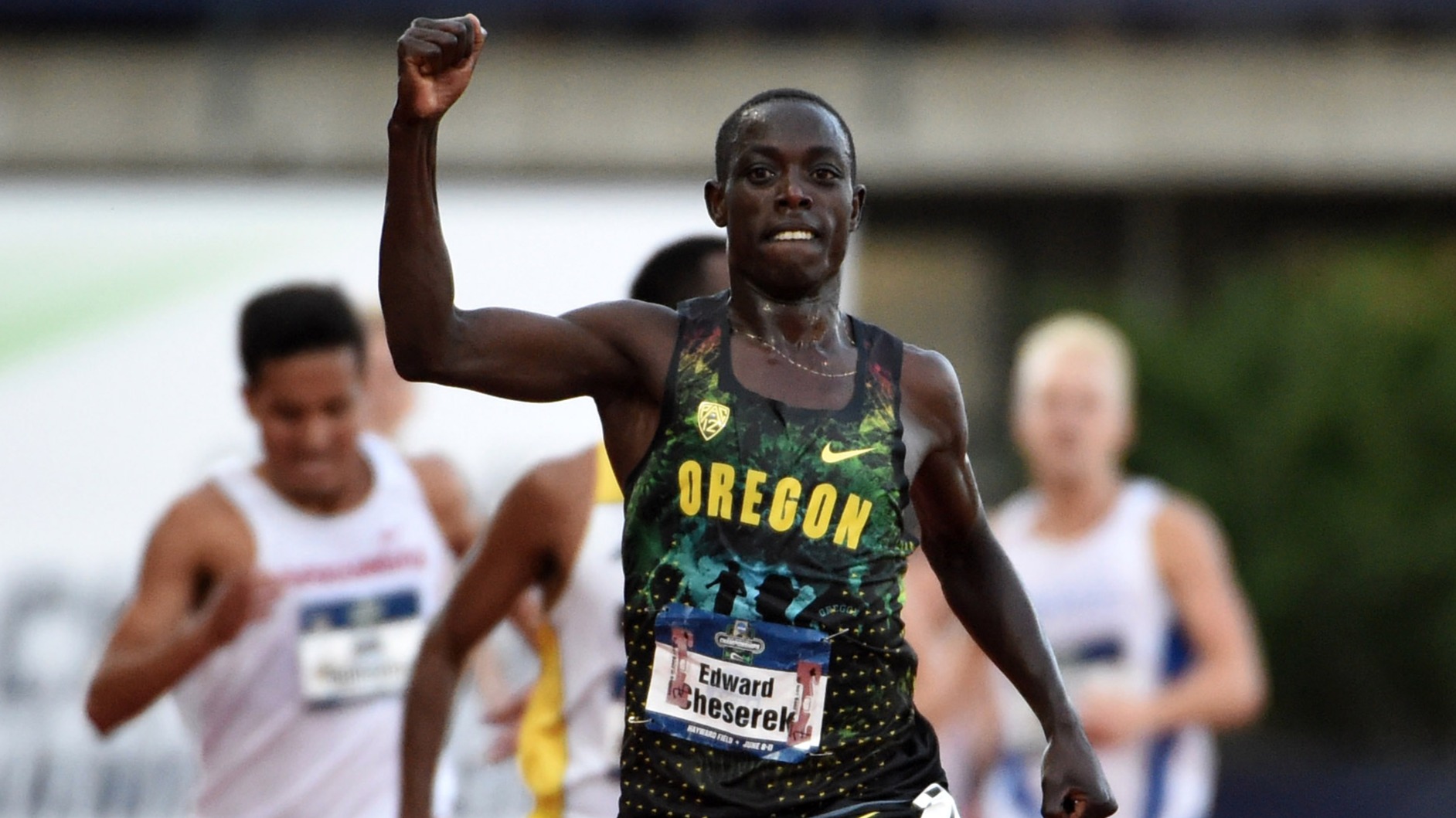 Arkansas has a formidable top duo in Alex George and Frankline Tonui, who recently took one-two finishes at the Chile Pepper Festival. Prior to their home competition, George led the Razorbacks to a third-place team finish at the Battle in Beantown with an individual victory over Julian Oakley of Providence. Arkansas' No. 5 ranking is largely dependent on Andrew Ronoh running as a low stick for the Razorbacks. He has yet to race this season, but is currently on the roster set to compete this weekend.
Last year's NCAA runner-up Colorado lost several key contributors to the squad but return a strong up-and-coming class of runners. Led by sophomore John Dressel, who just recently won the Rocky Mountain Shootout while running unattached, returns after a freshman year that included All-American honors in cross country and a 5K personal best of 13:48. His teammates followed right behind him at the Shootout. Joe Klecker, Zach Perrin, Ryan Forsyth, Ben Saarel (unattached), Adam Peterman, and Ethan Gonzales all finished in the top 10 in Boulder and should make for an interesting lineup in Terre Haute.
No. 17 Indiana, No. 18 UTEP, No. 21 Michigan, and No. 25 Campbell round out a competitive team battle set to go down on Saturday.
Individuals:


Who
: No. 1 Edward Cheserek, No. 10 John Dressel, No. 14 Lawrence Kipkoech, No. 22 Jonah Koech
Saturday will mark the last time that 15-time NCAA champion Edward Cheserek will race at the Pre-National Invitational. The Oregon senior has changed the landscape of NCAA competition and this weekend will mark the first competitive race in his campaign to win four consecutive NCAA cross country titles.
He shouldn't have any serious competition for the individual title in Terre Haute, as most of the top-ranked individuals will be racing at the Nuttycombe Wisconsin Invitational on Friday. Cheserek holds many good memories of the LaVern Gibson course, which was the site of his first cross country title as a freshman. His coach, Andy Powell, has already stated that his star pupil is in the "best shape of his life."
Lawrence Kipkoech of Cambell could be a dark-horse contender for a top five finish after finishing second to Syracuse's Justyn Knight at Panorama Farms two weeks ago. Kipkoech is only a sophomore in cross country eligibility and could definitely surprise some people. Jonah Koech of UTEP should also roll out out after finishing fifth at the Joe Piane Invitational against stiff competition.
Catch every race at the Pre-National Invitational LIVE on FloTrack starting Saturday at 10 AM CT.