Mary Cain Leaves Oregon Project
Mary Cain Leaves Oregon Project
Mary Cain leaves Alberto Salazar's Nike Oregon Project.
Oct 23, 2016
by Dennis Young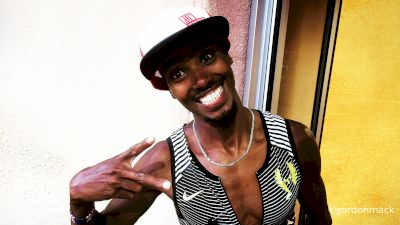 In a
blog post on her website
yesterday, Mary Cain said that she is leaving the Nike Oregon Project after almost exactly three years. Cain wrote:
"I have been back home in New York for over a year and a half now and I am a full time student at Fordham University. I have made the decision to remain on the east coast for the foreseeable future, so I will no longer be competing in the Nike Oregon Project uniform. Although I enjoyed my time on the Oregon Project, we felt it no longer made sense logistically to compete for the team. These days, John Henwood
has taken
full control of my training."
In 2013, Cain lowered the high school 1500m record from 4:14 to 4:04 and became the first high school girl ever to break 2:00 in the 800m. She also made the 1500m final at that summer's world championship, finishing 10th in Moscow.
In 2014, she won the 3000m at the IAAF World Junior Championships in Eugene, Oregon, becoming the first American to win a distance race at world juniors. She's struggled since then, taking 8th in the 1500m at USAs in 2015 and 11th in the event at the Olympic Trials this summer. She hasn't broken 4:10 since 2014, but doesn't turn 21 until next May. Cain graduated from high school in 2014 and began to be coached by NOP head coach Alberto Salazar in the fall of her junior year. She joined the Oregon Project in the fall of her senior year.
Cain is from the New York City suburbs; Henwood is a native New Zealander and a
2004 Olympian
.
​Watch Cain do a post-race workout in 2014:
​Here's our interview with Cain after she won world juniors in 2014:
RELATED:
Get all the hype!
Sign up for the FloTrack newsletter for instant access to: Breaking News, Results, Rankings, Archived Race Footage, Live Broadcasts and more!