The Program: Northern Arizona
The Year of the Northern Arizona Lumberjacks
The Year of the Northern Arizona Lumberjacks
FloTrack is giving an inside look at Northern Arizona's cross country program on Wednesday, November 9.
Nov 8, 2016
by Adam Oestreich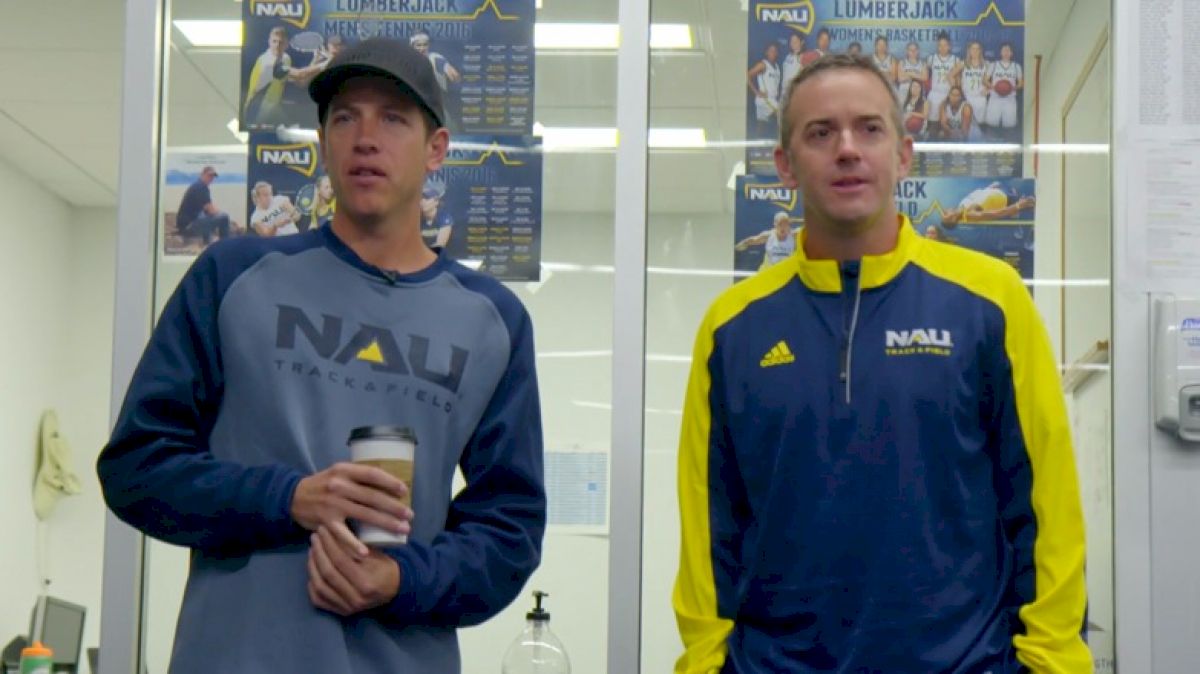 2016 has been a heck of a year for the Northern Arizona Lumberjacks.
After nine years at Northern Arizona, 26 Big Sky Conference championships, and five NCAA championships podium finishes,
Eric Heins announced
in April he would be leaving the program after the 2017 season.
In August,
Northern Arizona announced
the hiring of former Georgetown coach and Flagstaff native Mike Smith as the Lumberjacks' director of cross country and track and field.
It was also announced that Smith would be joining the Northern Arizona staff immediately, teaming up with Heins in the fall for coaching and recruiting duties.
In September, FloTrack contacted Northern Arizona to ask if the Lumberjacks would open up their doors, so we can share their story with world. They luckily said yes.
In October, the Lumberjacks won a loaded
Nuttycombe Wisconsin Invitational
, leaving us no choice but to rank them the No. 1 team in the NCAA. Heading into regionals, they're still at the
top of the Saucony Flo50
.
On Wednesday, November 9, we take you inside the Northern Arizona program.

Watch the trailer for "Northern Arizona: The Program"