2016 DI NCAA West XC Regional
Official NCAA Team Qualifiers
Official NCAA Team Qualifiers
Find out which teams made the 2016 NCAA Cross Country Championship.
Nov 11, 2016
by Taylor Dutch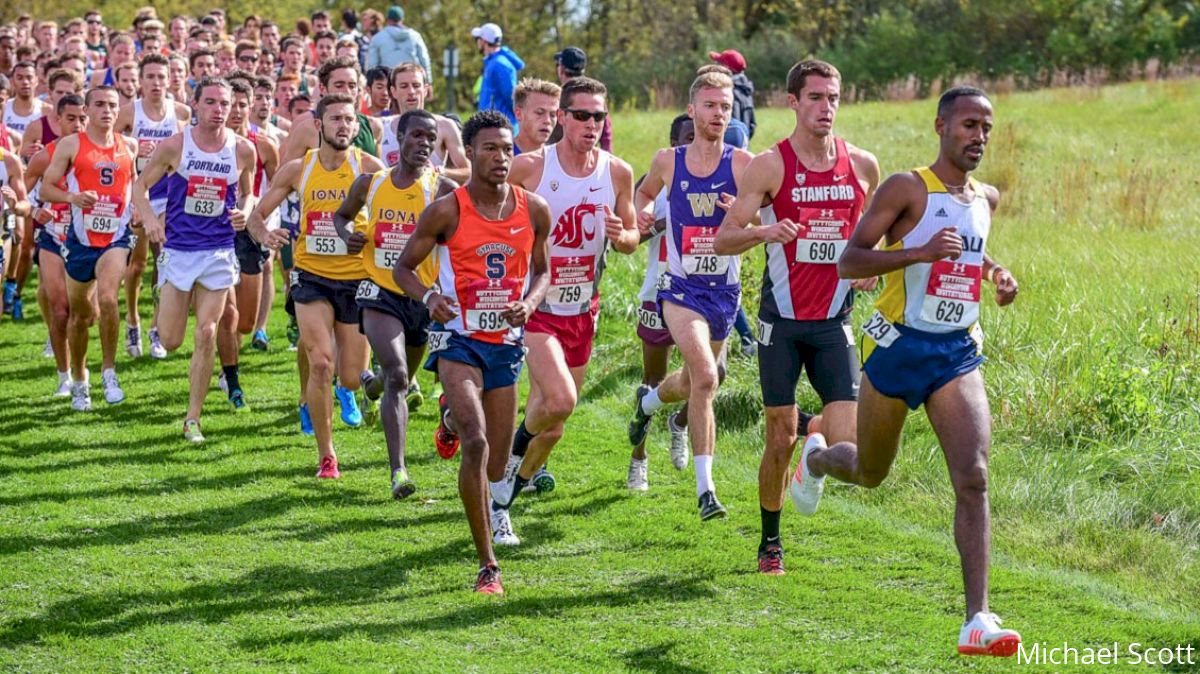 WATCH THE 2016 DI NCAA XC CHAMPIONSHIPS LIVE ON FLOTRACK -- SATURDAY 11/19!
OFFICIAL NCAA TEAM QUALIFIERS
Updated, 11/12, 2:30 PM Central:
The teams listed below were officially selected to compete at the NCAA Cross Country Championships by the NCAA committee.
Updated, 5:30 PM Central:
Our computer program inexplicably and incorrectly gave Eastern Kentucky a regular season head-to-head win over Oregon. That would have permanently blocked Oregon from the meet, and caused Washington State to push Oregon in. Eastern Kentucky beating Oregon in tiebreakers would have also pushed in Furman.
Obviously, Eastern Kentucky did not beat Oregon this year, and we do not know where our program came up with that. Oregon beats EKU with a better record against common opponents, and gets into the meet earlier on their own. Without Eastern Kentucky pushing in Furman, California and Boise State make it in as the last two teams in the meet. A program is only as good as its users, and we regret the error. To fans of Furman and Eastern Kentucky, we are particularly sorry.
MEN'S AUTOMATIC QUALIFYING TEAMS
Arkansas
Colorado
Georgetown
Iona
Michigan State
Middle Tennessee State
Mississippi
Navy
North Carolina State
Northern Arizona
Oklahoma State
Portland
Stanford
Syracuse
Texas
Tulsa
Virginia
Wisconsin
MEN'S AT-LARGE TEAMS
Boise State
Brigham Young
California
Colorado State
Dartmouth
Illinois
Iowa State
Oregon
Providence
Southern Utah
UCLA
UTEP
Washington State
WOMEN'S AUTOMATIC QUALIFYING TEAMS
Arkansas
Baylor
Colorado
Harvard
Louisville
Michigan
Mississippi
Mississippi State
Missouri
North Carolina State
New Mexico
Notre Dame
Oklahoma State
Penn State
Providence
Stanford
Villanova
Washington
WOMEN'S AT-LARGE TEAMS
Air Force
Brigham Young
Eastern Michigan
Iowa State
Michigan State
Oregon
Pennsylvania
Portland
San Francisco
UCLA
Utah
Wisconsin
Yale
How To Watch The 2016 DI NCAA XC Championships
STREAMING:
Available only on FloTrack - $20 monthly or $150 yearly. Yearly FloPRO access is to ALL FloSports sites.
SIGN UP HERE
On TV:
Now available on
Roku & Apple TV 4