2016 Nike Cross Nationals
Update: NXN Reverses Stance, Grace Ping Can Race There Now
Update: NXN Reverses Stance, Grace Ping Can Race There Now
Grace Ping is now allowed to race at Nike Cross Nationals.
Nov 22, 2016
by Johanna Gretschel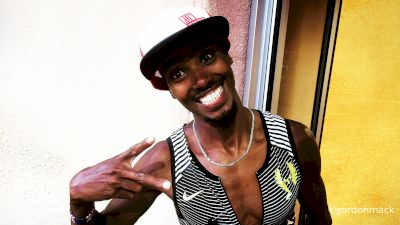 ​Update: According to MileSplit, Grace Ping
will now race at NXN
. Ping, a Utah eighth-grader, told MileSplit that "The compliance department for NXN had concerns with UHSAA's stance on how this could impact my eligibility. These concerns have been resolved. Thanks to Nike for being awesome and I can't wait to race!" The original story is below.
Grace Ping
is not allowed to race at Nike Cross Nationals. Her father, Ryan, said tonight that Nike called the Ping family to inform them she was ineligible for the national meet despite placing fourth at the
NXN Southwest Regional
this past weekend. The top five individuals from each regional who are not on a qualifying team automatically advance to nationals.
The
NXN eligibility rules
state: "All teenage cross-country runners and clubs are welcome to participate in their respective Nike Cross Regional ('NXR') Championships... You can compete in Nike Cross Nationals or Nike Cross Regionals if you are in good standing with the NCAA, on track to graduate per your high school's guidelines and have not been dismissed from your club for disciplinary reasons."
Ping was allowed to race at regionals, but not nationals. The Ping family did not know that she would be ineligible for the Portland championship until Monday night.
The eighth-grader placed 14th at NXN in 2015 as a seventh grader under slightly different circumstances. Last year, she lived in Minnesota where middle school athletes are allowed to compete for their high school. This summer, the Ping family moved to Park City, Utah, where middle schoolers are not allowed to compete against older athletes.
Ping owns five world age group records. Her most recent record run was in the 5K at this past June's
New Balance Nationals Outdoor,
where she set a 12-year-old world record of 16:44.8 behind Weini Kelati. She debuted in the
Saucony Flo50
national cross country rankings this morning at No. 9 after her performance this weekend.
Watch Grace Ping place fourth at NXN Southwest this weekend: