Even The Teens Are Getting Into Cheating At Races These Days
Even The Teens Are Getting Into Cheating At Races These Days
Nov 28, 2016
by Dennis Young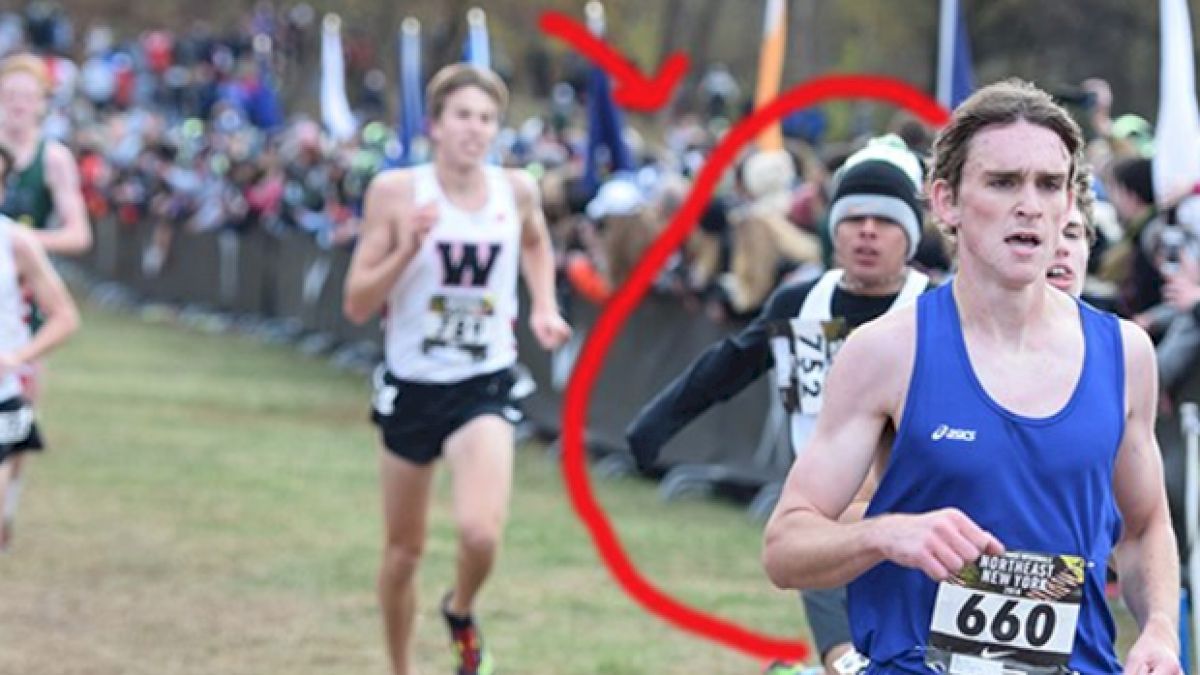 A high school runner from New Jersey has been dropping out of races, then dropping back in at the front of the pack. Essentially, he's been cutting the course--apparently in both cross country and track.
The annals of race cheaters are quite weird, from
Kip Litton
to
Mike Rossi
to
Robert Young
. But all of those men were cutting the course in road races; this is probably the highest-profile scholastic incident of it yet.
Our friends at MileSplit have done
convincing reporting
that the athlete has been cheating. Get a load of this gif:
He's standing next to the course, stroking his chin...then he decides to jump back in the race. That was at the Manhattan Invite in October. MileSplit reports that at Saturday's NXN Northeast meet, he didn't have a 1.5 mile split, didn't appear in any race footage before the finish, and ran a season best by over three minutes. That evidence was enough to convince timers and meet management to
remove the athlete from the results
.
And LetsRun message board vigilantes
somehow found proof
that this was not a trend that started this cross country season. In one of the
strangest race videos I've ever seen
, you can see him drop out 500 meters into an indoor 800m, take a breather, then jog across the finish line with the leaders. He's bib No. 11 in a red top in the video.
Don't cheat in races. The running internet has a bloodlust for catching cheaters, and is very good at it.