Yelena Isinbayeva Will Head Russian Anti-Doping
Yelena Isinbayeva Will Head Russian Anti-Doping
Russian vaulter Yelena Isinbayeva will head Russia's anti-doping agency and be a candidate for president of its athletics federation.
Dec 7, 2016
by FloTrack Staff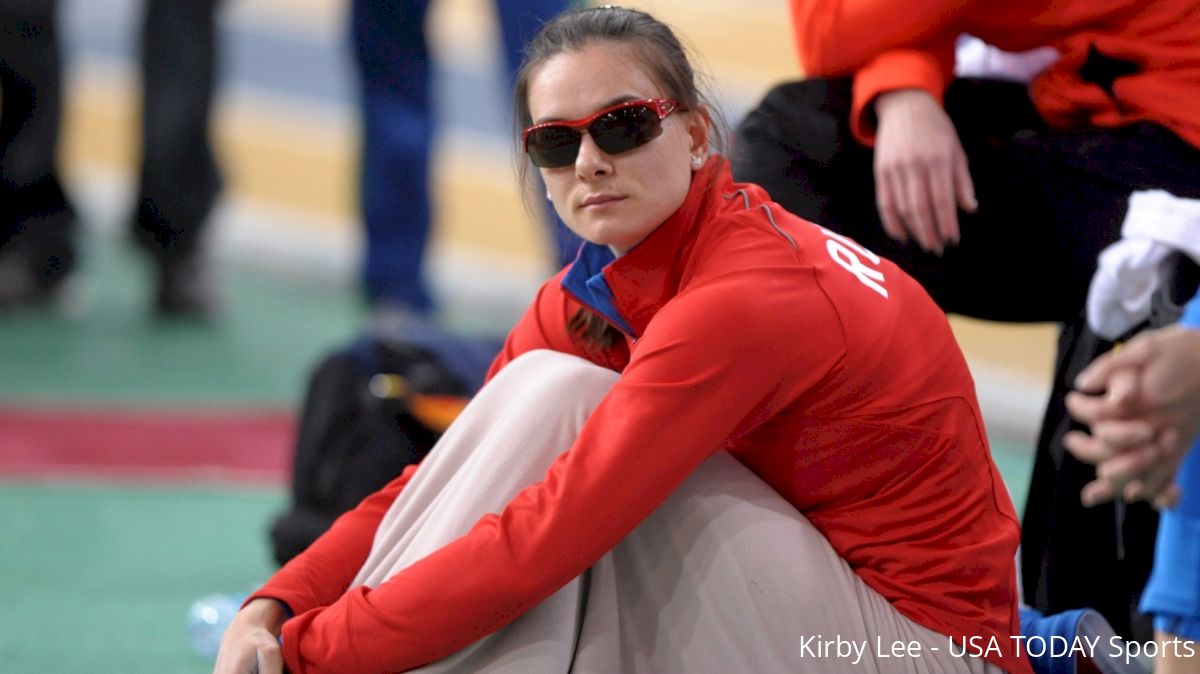 ​By James Ellingworth, Associated Press

MOSCOW (AP) -- Former Olympic pole vault champion Yelena Isinbayeva has been chosen to chair the new supervisory board of the Russian anti-doping agency, which is struggling to recover its reputation after repeated doping scandals.

The agency, known as Rusada, said in a statement on Wednesday that Isinbayeva would head a 10-person board including sports executives, academics, and a Russian sports ministry official.

Isinbayeva was part of the Russian athletics team which was banned from the Olympics in Rio de Janeiro for widespread drug use, though she has not been accused of any wrongdoing.

Isinbayeva is already a member of the International Olympic Committee, but not of its executive board, which ruled Wednesday to extend sanctions on Russia ahead of Friday's publication of the second part of World Anti-Doping Agency investigator Richard McLaren's report in Russian doping cover-ups.

Her appointment to Rusada's supervisory board could cause tension with WADA, which she has sharply criticized, saying McLaren's accusations against Russia are unproven and calling for athlete-turned-whistleblower Yulia Stepanova to be banned for life.

Isinbayeva's first task at Rusada will be to persuade WADA to restore the agency's compliance status, allowing it to conduct testing again. WADA has previously said "transforming Russia's anti-doping system and culture" is needed for that to happen.

"The effectiveness with which that fight (against doping) will be carried out in Russia depends on when Rusada gets back its compliance," Isinbayeva said in a statement. "That is what we see our main task to be, and we will put maximum effort into it."

Rusada was suspended in November 2015 after a WADA commission report accused its officials of colluding to cover up doping and giving athletes advance warning for supposedly no-notice tests. Since February, the United Kingdom anti-doping agency has handled testing in Russia.

Isinbayeva's appointment comes as she is a candidate to head the All-Russia Athletics Federation, which remains suspended from international competition. It was not immediately clear whether she planned to withdraw from the federation elections on Friday.

Also on the Rusada supervisory board is Vadim Bairamov, head of the sports ministry's legal department, whose appointment comes despite a recent effort by the Russian government to portray Rusada as being independent of the state.

The ministry is under pressure after then-Deputy Minister Yuri Nagornykh and other officials were suspended in July after McLaren said he had e-mails in which they demanded cover-ups for hundreds of failed drug tests.

Since then, the government has been keen to distance itself from Rusada by removing the ministry from a group of "founders" which control its strategy and by changing its funding to come from the finance ministry rather than the sports ministry. The board members announced Wednesday were picked by the Russian Olympic Committee and Russian Paralympic Committee.

Another board member is Viktor Berezov, a longtime sports legal official who ran Rusada's disciplinary commission from 2010 until 2014, a period when some at the organization were allegedly covering up doping. Berezov has not been accused of any malpractice.

The board will select a new chief executive for Rusada at a Dec. 15 meeting, board member Stanislav Pozdnyakov told Russian agency R-Sport on Wednesday.