2017 Stanford Invitational
Huh? Allie Ostrander Is Running The Steeple At Stanford? What?
Huh? Allie Ostrander Is Running The Steeple At Stanford? What?
Allie Ostrander of Boise State is making her steeplechase debut at the Stanford Invitational this Friday, March 31st LIVE on FloTrack.
Mar 29, 2017
by Dennis Young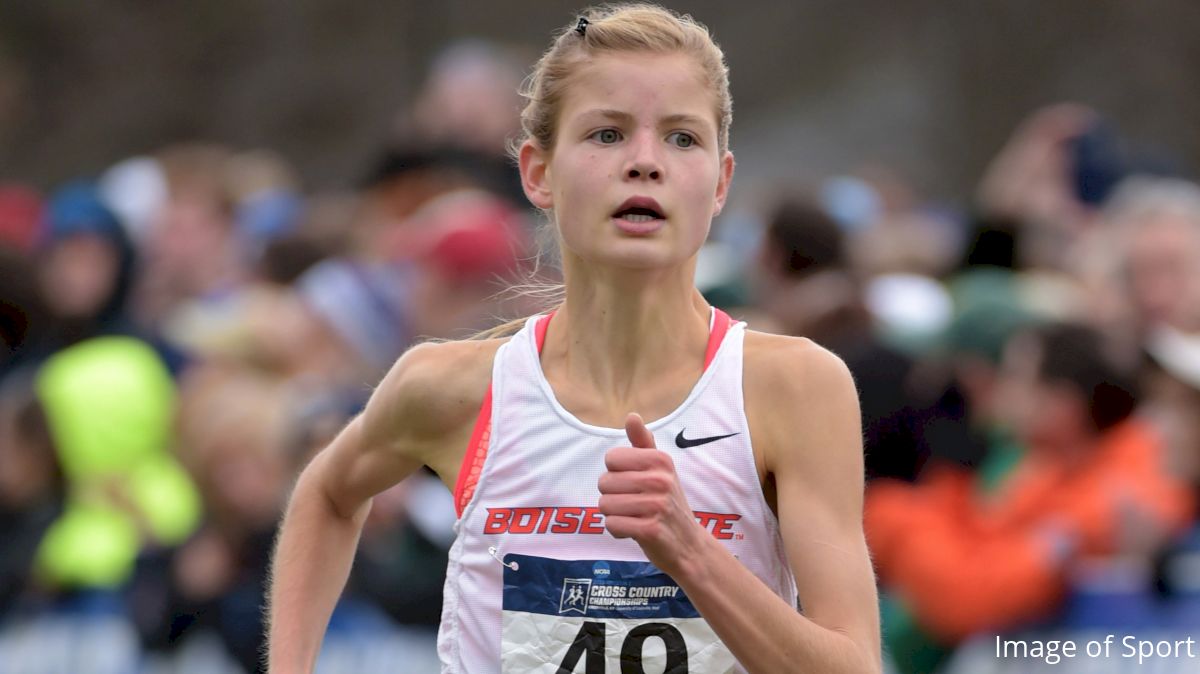 Last week, when we blasted
out the early entries
for this weekend's Stanford Invitational (
which is live on FloTrack
), the most newsworthy item was that Boise State's Allie Ostrander was entered in the 5K after not having raced since last July's Olympic Trials, which in turn was her first race since dropping out of the NCAA indoor meet in March 2016 with an injury. Or so we thought:
fake news

— Allie Ostrander (@allie_ostrander) March 27, 2017
Compounding the confusion is that when we tried to reach Ostrander for an interview, Boise State said that we could speak with her post-race. So she's racing, but her being entered in the 5K is fake news?
Here's how you square that circle: the Stanford
heat sheets are out
, and Ostrander is entered in the steeplechase! (Also, Justyn Knight is no longer entered in the meet.) If she runs--and Boise State confirmed in an email this afternoon that the plan is indeed for her to race the steeple at Stanford--this might be the most anticipated steeple debut since Evan Jager took to the event in 2012:
On its face, the news is shocking. Ostrander is short, and she has struggled with injuries for over a year--two things that would make her a seemingly less than ideal candidate for steeplechasing. But the women's barriers are only 30 inches high; Google says that Ostrander is five feet tall and that steeple world record holder Ruth Jebet is only 5-4. It's not unreasonable on that front.
Ostrander's older sister Taylor was a three-time NCAA Division III steeplechase qualifier while she competed at Willamette. And Allie has
competed in mountain races
, which can require tons of dexterity, in the summers in Alaska before. She's likely wanted to do this for a long time. We can't wait to
watch it
at 5:56 PM Pacific time on Friday night.
How To Watch
ON TV:
Now available on Roku and Apple TV 4 -- download the FloSports app today!
STREAMING
: Available only on FloTrack.
SIGN UP HERE
A yearly FloPRO subscription provides access to ALL FloSports sites.
LIVE EVENT SCHEDULE | ORIGINAL DOCUMENTARIES | WORLD CLASS TRAINING VIDEOS
Join The Conversation On Social
• Follow us on Twitter
@FloTrack
• Follow us on Instagram
@FloTrack_TrackIsBack
• Follow us on
Facebook



Archived Competition Footage
Video footage from the competition will be archived and stored in a video library for FloPRO subscribers to watch for the duration of their subscription.