2017 Payton Jordan Invitational
Payton Jordan Entries Are Out, And It's The Best Meet Of The Year So Far
Payton Jordan Entries Are Out, And It's The Best Meet Of The Year So Far
It's official: Matthew Centrowitz vs. Edward Cheserek vs. Justyn Knight vs. Nick Willis in the Payton Jordan 5K.
Apr 27, 2017
by Dennis Young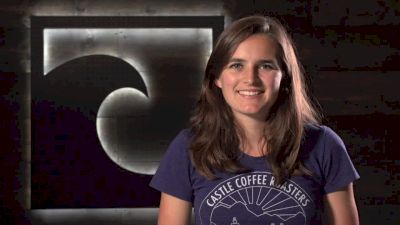 The entries for next Friday's Payton Jordan Invitational are out, and it's the deepest distance meet of 2017 so far. You can watch it all
live on FloTrack
on Friday, May 5. Matt Centrowitz, Edward Cheserek, Justyn Knight, are facing off in the men's 5K, and Emily Sisson, Emily Infeld, and Amy Cragg will duke it out in the women's 10K. Some highlights are below; full fields are at the bottom of this post. We'll have more in-depth coverage coming soon.
Highlights
Men's 5K

Matt Centrowitz, Edward Cheserek, Nick Willis, Justyn Knight, Brett Robinson, Nate Brannen, Kemoy Campbell, Donn Cabral, Kyle Merber, Drew Hunter, Will Leer, Garrett Heath, Riley Masters, Erik Peterson, Daniel Winn, Jim Rosa
Women's 10K

Amy Cragg, Emily Infeld, Emily Sisson, Kim Conley, Meraf Bahta, Ayuko Suzuki, Alice Wright, Rochelle Kanuho, Emma Bates, Sarah Pagano, Elaina Balouris
Men's 1500m

Evan Jager, Eric Jenkins, Izaic Yorks, Chris O'Hare, Brannon Kidder, Michael Rimmer, Drew Windle, Shaq Walker, Mac Fleet
Note: Josh Kerr is entered but not running.
Women's 5K

Allie Ostrander, Marielle Hall, Nicole Tully, Dom Scott, Sifan Hassan, Eilish McColgan, Ednah Kurgat, Jessica O'Connell, Lauren Paquette, Jess Tonn, Nicole Sifuentes, Kate Van Buskirk, Charlotte Taylor, Allie Buchalski, Rachel Schneider
Men's 10K

Hassan Mead, Patrick Tiernan, Noah Droddy, Callum Hawkins, Shadrack Kipchirchir, Marc Scott, Jake Robertson, Stanley Kebenei, Andy Vernon, David McNeill, Abbabiya Simbassa, Trevor Dunbar, Bashir Abdi
Women's 800m

Lynsey Sharp, Chrishuna Williams, Jessica Smith, Angela Petty, Justine Fedronic, Anita Hinriksdottir, Shea Collinsworth, Olivia Baker, Kendra Chambers, Kaela Edwards, Megan Krumpoch, Natalija Piliusina, Lauren Wallace, Savannah Camacho
Women's 1500m

Katie Mackey, Karisa Nelson, Kaela Edwards, Lauren Johnson, Gabe Grunewald, Shannon Osika, Marta Freitas, Brie Felnagle, Violah Lagat
Women's 3K Steeplechase

Karoline Grovdal, Genevieve Lalonde, Marie Lawrence, Erin Teschuk, Jessica Kamilos, Rachel Johnson
Men's 3K Steeplechase

Anthony Rotich, Mason Ferlic, Tabor Stevens, Edwin Kibichy, Darren Fahy, Scott Carpenter, Michael Jordan, Caleb Hoover
Men's 800m

Shaq Walker, Ryan Martin, Eric Jenkins, Ben Saarel
Full Fields


Licensed to RecordTiming - Contractor License
                                       HY-TEK's Meet Manager 4/27/2017 08:39 AM
           Payton Jordan Invitational - Accepted Entries (Distance)            
                  Stanford University --Stanford, California                   
                               Performance List                                
Event 4  Men 800 Meter Run (18)
===============================================================================
     Name                        Year School                                
===============================================================================
  1  Abraham Alvarado                 Unattached                  
  2  Mason Cohen                      Australia                   
  3  Eugene Hamilton III              California                  
  4  Christian Harrison               BAA                         
  5  Eric Jenkins                     Nike Oregon                 
  6  Collins Kibet                    Arizona                     
  7  Andreas Kramer                   Unattached                  
  8  Kyle Langford                    Vitesse Spor                
  9  Chris Low                        Brooks Elite                
 10  Selasi Lumax                     Big Bear Tc/                
 11  Ryan Martin                      Asics Furman                
 12  Leandro Paris                    Argentina                   
 13  Patrick Peterson                 Atlanta Trac                
 14  Tayron Reyes                     Unattached                  
 15  Anthony Romaniw                  Speed River                 
 16  Ben Saarel                       Colorado                    
 17  Shaquille Walker                 Brooks Beast                
 18  Jamie Webb                       Unattached                  
Event 9  Men 1500 Meter Run (25)
===============================================================================
     Name                        Year School                                
===============================================================================
  1  Mohamed Ali                      Global Sport                
  2  Federico Bruno                   Argentina                   
  3  Travis Burkstrand                Brooks ID                   
  4  Daniel Castle                    Pikes Peak E                
  5  Robbie Fitzgibbon                Bizz-Sports                 
  6  Mac Fleet                        Nike                        
  7  Matt Hillenbrand                 BAA                         
  8  Chase Horrocks                   BYU                         
  9  Evan Jager                       Kimbia Athle                
 10  Eric Jenkins                     Nike Oregon                 
 11  Brannon Kidder                   Brooks Beast                
 12  Kasey Knevelbaard                Southern Uta                
 13  Brandon Lasater                  Atlanta Trac                
 14  Collin Leibold                   Strava TC /                 
 15  Ross Murray                      Great Britai                
 16  Chris O'Hare                     BAA                         
 17  Adam Palamar                     Syracuse                    
 18  Michael Rimmer                   Puma                        
 19  Thomas Riva                      Unattached                  
 20  Johan Rogestedt                  Hälle IF                    
 21  Shyan Vaziri                     Unattached                  
 22  Carlos Villarreal                Arizona                     
 23  Shaquille Walker                 Brooks Beast                
 24  Drew Windle                      Brooks Beast                
 25  Izaic Yorks                      Brooks Beast                
Event 15  Men 3000 Meter Steeplechase (26)
===============================================================================
     Name                        Year School                                
===============================================================================
  1  Ryan Brockerville                Running Room                
  2  Andres Camilo Camargo            Colombia                    
  3  Daniel Carney                    BYU                         
  4  Scott Carpenter                  Georgetown                  
  5  Tomas Cotter                     Asics Furman                
  6  Chris Dulhanty                   Speed River                 
  7  Elmar Engholm                    Unattached                  
  8  Ricardo Estremera                Puerto Rico                 
  9  Darren Fahy                      Georgetown                  
 10  Mason Ferlic                     Nike                        
 11  Troy Fraley                      Gonzaga                     
 12  Gerard Geraldo                   Equipo Porve                
 13  David Goodman                    Boulder Trac                
 14  Michael Hardy                    Unattached                  
 15  Caleb Hoover                     Asics Furman                
 16  Michael Jordan                   American Dis                
 17  Tom Erling Kaarboe               AAM                         
 18  Edwin Kibichiy                   Louisville                  
 19  Jordan Mann                      Ocean State                 
 20  Stewart McSweyn                  Melbourne Tr                
 21  Aaron Nelson                     Zap Fitness                 
 22  jose pena                        Venezuela                   
 23  Troy Reeder                      Furman                      
 24  Anthony Rotich                   Elite Athlet                
 25  Henry Sterling                   NE Distance                 
 26  Tabor Stevens                    Asics/Furman                
Event 19  Men 5000 Meter Run (40)
===============================================================================
     Name                        Year School                                
===============================================================================
  1  George-Byron Alex                Skechers/Ana                
  2  Mohamed Ali                      Global Sport                
  3  eric avila                       Hoka One One                
  4  Nathan Brannen                   Nike                        
  5  Luc Bruchet                      Asics/Canada                
  6  Donn Cabral                      Hoka Njnytc                 
  7  Kemoy Campbell                   New Balance                 
  8  Matthew Centrowitz               Unattached                  
  9  Edward Cheserek                  Oregon                      
 10  Adam Clarke                      Melbourne Tr                
 11  Tommy Curtin                     Saucony                     
 12  Staffan EK                       Hälle IF                    
 13  Jonathan Harper                  BYU                         
 14  Garrett Heath                    Brooks Beast                
 15  Andrew Heyes                     Global Sport                
 16  Mohamed Hrezi                    Hansons-BROO                
 17  Drew Hunter                      Unattached                  
 18  Justyn Knight                    Syracuse                    
 19  Matthew Leach                    Strava TC /                 
 20  Will Leer                        Brooks                      
 21  Rory Linkletter                  BYU                         
 22  Riley Masters                    Unattached                  
 23  Morgan McDonald                  Wisconsin                   
 24  Sam McEntee                      Melbourne Tr                
 25  Kyle Merber                      Hoka One One                
 26  Rob Mullett                      Atlanta Trac                
 27  Florian Orth                     LG Telis Fin                
 28  Morgan Pearson                   361                         
 29  Erik Peterson                    Butler                      
 30  Ross Proudfoot                   Unattached                  
 31  Jack Rayner                      Melbourne Tr                
 32  Brett Robinson                   Melbourne Tr                
 33  Jim Rosa                         Atlanta Trac                
 34  Alfredo Santana                  adidas Garde                
 35  Brian Shrader                    Unattached                  
 36  Mike Tate                        Southern Uta                
 37  Amon Terer                       Campbell                    
 38  Nick Willis                      adidas                      
 39  Daniel Winn                      BAA                         
 40  Clayton Young                    BYU                         
Event 23  Men 10000 Meter Run (38)
===============================================================================
     Name                        Year School                                
===============================================================================
  1  Bashir Abdi                      Belgium                     
  2  George-Byron Alex                Skechers/Ana                
  3  Miguel Amador Montilla           Equipo Porve                
  4  Soufiane Bouchikhi               Unattached                  
  5  Noah Droddy                      Roots Runnin                
  6  Trevor Dunbar                    Nike/Hudson                 
  7  Mikael Ekvall                    Melbourne Tr                
  8  Kirubel Erassa                   Atlanta Trac                
  9  Evan Esselink                    Speed River                 
 10  Diego Estrada                    Asics                       
 11  Mauricio Gonzales Gonzalez       Equipo Porve                
 12  Ivan Gonzalez                    Equipo Porve                
 13  joseph gray                      Merrell                     
 14  Dewi Griffiths                   Unattached                  
 15  Callum Hawkins                   Moyo Sports                 
 16  Mohamed Hrezi                    Hansons-BROO                
 17  Stanley Kebenei                  Elite Athlet                
 18  shadrack kipchirchir             US Army Wcap                
 19  Ryan Mahalsky                    District Tra                
 20  Matt McClintock                  Reebok/Zap F                
 21  David McNeill                    Melbourne Tr                
 22  Hassan Mead                      Nike Otc Eli                
 23  Ross Millington                  Global Sport                
 24  Minato Oishi                     Impress Runn                
 25  Yerson Orellana                  Posso Sports                
 26  Luis Fernando Ostos Cruz         Federación P                
 27  Shane Quinn                      Unattached                  
 28  Richard Ringer                   Unattached                  
 29  Jake Robertson                   Nike                        
 30  Marc Scott                       Tulsa                       
 31  Abbabiya Simbassa                American Dis                
 32  Jim Spisak                       Unattached                  
 33  Parker Stinson                   Saucony/Huds                
 34  tsegaye tadese                   Unattached                  
 35  Daniel Tapia                     Mammoth Trac                
 36  Patrick Tiernan                  Melbourne Tr                
 37  Carlos Trujillo                  Skechers Per                
 38  Andy Vernon                      Melbourne Tr                
Event 45  Women 800 Meter Run (33)
===============================================================================
     Name                        Year School                                
===============================================================================
  1  Rachel Aubry                     Speed River                 
  2  Olivia Baker                     Stanford                    
  3  Alena Brooks                     Trinidad & T                
  4  Alisha Brown                     Oiselle                     
  5  Lindsey Butterworth              Coastal Trac                
  6  Savannah Camacho                 Oklahoma Sta                
  7  Kendra Chambers                  Texas Elite                 
  8  Shea Collinsworth                BYU                         
  9  Abbey de la Motte                Unattached                  
 10  Kaela Edwards                    Oklahoma Sta                
 11  Justine Fedronic                 Unattached                  
 12  Georgia Griffith                 Unattached                  
 13  Anita Hinriksdottir              AAM                         
 14  Dominique Jackson                Oiselle/SRA                 
 15  Carsyn Koch                      Cedarville                  
 16  Megan Krumpoch                   New Balance                 
 17  Raquel Lambdin                   Unattached                  
 18  Annie Leblanc                    Lanaudière O                
 19  Katie Mackey                     Brooks Beast                
 20  Megan Malasarte                  Atlanta Trac                
 21  Meg Manley                       Cptc New Bal                
 22  Baylee Mires                     Brooks Beast                
 23  Angela Petty                     New Zealand                 
 24  Natalija Piliusina               Brooks Beast                
 25  Anneliese Rubie                  Puma/AUS                    
 26  Anneliese Rubie                  Unattached                  
 27  Lynsey Sharp                     Great Britai                
 28  Jessica Smith                    Nike                        
 29  Lora Storey                      Ptt Sydney                  
 30  Adelle Tracey                    Vitesse Spor                
 31  Lauren Wallace                   NorCal Dista                
 32  Jenna Westaway                   Brooks Canad                
 33  Chrishuna Williams               Nike                        
Event 52  Women 1500 Meter Run (32)
===============================================================================
     Name                        Year School                                
===============================================================================
  1  Maddie Alm                       Unattached                  
  2  Karoline Bjerkeli Grovdal        Jrs Sports M                
  3  Savannah Camacho                 Oklahoma Sta                
  4  Erica Digby                      Vancouver Th                
  5  Kaela Edwards                    Oklahoma Sta                
  6  Brie Felnagle                    adidas                      
  7  Kristen Findley                  Big Bear Tc/                
  8  Dana Giordano                    Cambridge-Bo                
  9  Sasha Gollish                    University o                
 10  Sasha Gollish                    Skechers/Ois                
 11  Gabriele Grunewald               Brooks                      
 12  Therese Haiss                    Arkansas                    
 13  Nikki Hiltz                      Arkansas                    
 14  Lauren Johnson                   BAA                         
 15  Mariah Kelly                     New Balance                 
 16  Violah Lagat                     adidas                      
 17  Raquel Lambdin                   Unattached                  
 18  Emily Lipari                     BAA                         
 19  Carolina Lozano                  Argentina                   
 20  Sarah McDonald                   Great Britai                
 21  Megan Moye                       North Caroli                
 22  Karisa Nelson                    Samford                     
 23  Whittni Orton                    BYU                         
 24  Shannon Osika                    Saucony                     
 25  Shelayna Oskan-Clarke            Unattached                  
 26  Marta Pen Freitas                Portugal                    
 27  Kendra Pomfret                   Vancouver Th                
 28  claudia saunders                 Brooks Beast                
 29  Jamie Stokes                     Weber State                 
 30  Tori Tsolis                      Strava TC /                 
 31  Tracee van der Wyk               Unattached                  
 32  Jenna Westaway                   Brooks Canad                
Event 58  Women 3000 Meter Steeplechase (14)
===============================================================================
     Name                        Year School                                
===============================================================================
  1  Rolanda Bell                     Cptc New Bal                
  2  Maria Bernard                    Saucony Cana                
  3  Karoline Bjerkeli Grovdal        Jrs Sports M                
  4  Marie Bouchard                   San Francisc                
  5  Belen Casetta                    Argentina                   
  6  Rosa Flanagan                    New Zealand                 
  7  Rachel Johnson                   Asics/Furman                
  8  Jessica Kamilos                  Saucony                     
  9  Genevieve Lalonde                Speed River                 
 10  Katie Landwehr                   Unattached                  
 11  Marie Lawrence                   Oiselle                     
 12  Chikako Mori                     Sekisui Kaga                
 13  Erin Teschuk                     Asics Furman                
 14  Alexina Wilson                   Oiselle                     
Event 61  Women 5000 Meter Run (43)
===============================================================================
     Name                        Year School                                
===============================================================================
  1  Yukari Abe                       Impress Runn                
  2  Emma Bates                       BAA                         
  3  Allie Buchalski                  Furman                      
  4  Alli Cash                        Unattached                  
  5  Muriel Coneo Paredes             Equipo Porve                
  6  Katrina Coogan                   New Balance                 
  7  Alycia Cridebring                Sra Elite/ra                
  8  Brie Felnagle                    adidas                      
  9  Vanessa Fraser                   Unattached                  
 10  Emelia Gorecka                   Nike                        
 11  Molly Grabill                    Roots Runnin                
 12  Ayla Granados                    Strava TC /                 
 13  Marielle Hall                    Nike                        
 14  Sifan Hassan                     Global Sport                
 15  Lauren Howarth                   Global Sport                
 16  Erika Kemp                       North Caroli                
 17  Elinor Kirk                      Global Sport                
 18  Ednah Kurgat                     Unattached                  
 19  Margherita Magnani               Unattached                  
 20  Riko Matsuzaki                   Sekisui Kaga                
 21  Eilish McColgan                  Nike                        
 22  Kaori Morita                     Panasonic                   
 23  Josephine Moultrie               Unattached                  
 24  Rina Nabeshima                   Japan Post G                
 25  Jessica O'Connell                Unattached                  
 26  Misaki Onishi                    Sekisui Kaga                
 27  Maren Orth                       LG Telis Fin                
 28  Shannon Osika                    Saucony                     
 29  Allie Ostrander                  Boise State                 
 30  Lauren Paquette                  Brooks                      
 31  Rachel Schneider                 Under Armour                
 32  Dominique Scott                  adidas                      
 33  Andrea Seccafien                 University o                
 34  Heidi See                        Melbourne Tr                
 35  Nicole Sifuentes                 Kimbia Athle                
 36  Sara Sutherland                  Saucony                     
 37  Ayuko Suzuki                     Japan Post G                
 38  Charlotte Taylor                 San Francisc                
 39  Calli Thackery                   Unattached                  
 40  Jess Tonn                        Brooks Beast                
 41  Nicole Tully                     Hoka One One                
 42  Kate Van Buskrik                 Unattached                  
 43  Giulia Viola                     Diadora/Ital                
Event 64  Women 10000 Meter Run (43)
===============================================================================
     Name                        Year School                                
===============================================================================
  1  Meraf Bahta                      Hälle IF                    
  2  Elaina Balouris                  BAA                         
  3  Emma Bates                       BAA                         
  4  Camille Buscomb                  Melbourne Tr                
  5  Rachel Cliff                     Unattached                  
  6  Kim Conley                       Elite Athlet                
  7  Amy Cragg                        Kimbia Athle                
  8  Obare Doricah                    Impress Runn                
  9  Brenda Flores                    Corre A.C.                  
 10  Kathya Garcia                    Ejército Mex                
 11  Gotytom Gebreslase               adidas                      
 12  Kaitlin Goodman                  Strava TC /                 
 13  Molly Grabill                    Roots Runnin                
 14  Alia Gray                        Roots Runnin                
 15  Margarita Hernández Flores       Uaemex Mexic                
 16  Madeline Hills                   adidas                      
 17  Mao Ichiyama                     Wacoal                      
 18  Emily Infeld                     Kimbia Athle                
 19  Rochelle Kanuho                  Naz Elite                   
 20  elvin kibet                      Skechers Per                
 21  Allie Kieffer                    Unattached                  
 22  Sarah Lahti                      Bizz-Sports                 
 23  Lauren LaRocco                   Unattached                  
 24  Maria Larsson                    Melbourne Tr                
 25  Sandra Lopez                     Mx Internati                
 26  Bridget Lyons                    Atlanta Trac                
 27  mizuki matsuda                   Daihatsu                    
 28  Riko Matsuzaki                   Sekisui Kaga                
 29  Santa Ines Melchor Huiza         Federación P                
 30  Veronicah Nyaruai Wanjiru        Posso Sports                
 31  Sarah Pagano                     BAA                         
 32  Meghan Peyton                    Team Usa Min                
 33  Beverly Ramos                    Unattached                  
 34  Tatiele Roberta de Cavalho       Posso Sports                
 35  Sonia Samuels                    Unattached                  
 36  Hanami Sekine                    Japan Post G                
 37  Emily Sisson                     New Balance                 
 38  Ayuko Suzuki                     Japan Post G                
 39  Carolina Tabares Guerrero        Equipo Porve                
 40  Yuka Takashima                   Shiseido Run                
 41  Miyuki Uehara                    Daiichi Seim                
 42  Liv Westphal                     Unattached                  
 43  Alice Wright                     New Mexico