2017 Prefontaine Classic
Top Storylines Of The Prefontaine Classic
Top Storylines Of The Prefontaine Classic
Starting Friday night, the Prefontaine Classic will bring a clash of Olympic and world champions on American soil. Check out the top storylines heading into the Diamond League meeting in Eugene, OR.
May 25, 2017
by Taylor Dutch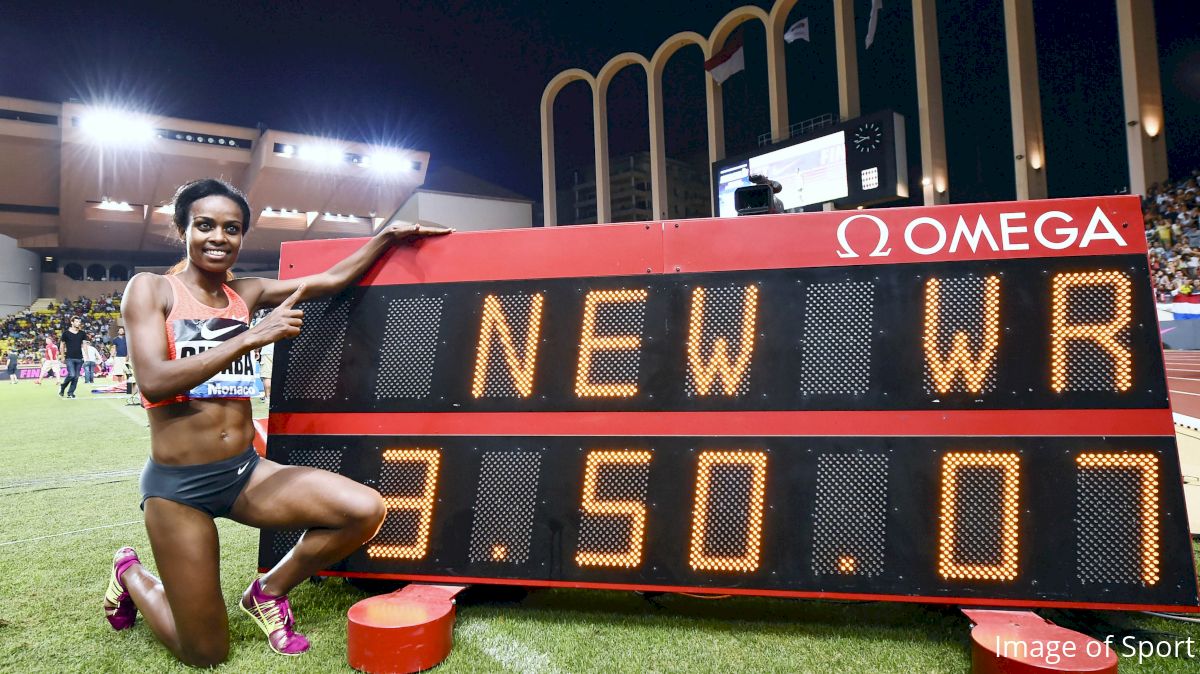 Starting Friday night, the Prefontaine Classic will bring a clash of Olympic and world champions on American soil. Check out the top storylines heading into the two-day Diamond League meeting in Eugene, OR.
Genzebe Dibaba aims for world record

Highlighting Joan Benoit Samuelson Night at Hayward Field, Genzebe Dibaba will attempt to make history in women's distance running. The world champion from Ethiopia is aiming to break the world record in the 5K, a record of 14:11 which is currently held by her older sister, Tirunesh. Dibaba is fixated on the mark after coming dangerously close to claiming it in her breakthrough 2015 season. She ran 14:15 at the Paris Diamond League meeting after breaking the indoor world record with a time of 14:18 in Stockholm. Although she didn't break the 5K record that year, Dibaba instead shattered the long-standing 1500m world record with a 3:50.07 performance at the Monaco Diamond League meeting.
In the spring of 2016, Dibaba suffered from a foot injury and was unable to compete until July. She ended her season with an Olympic silver medal in the 1500m. This year, Dibaba broke the world record in the indoor 2K, bringing her indoor world record count to six events. She recently set a personal best of 1:59 in the 800m at the Doha Diamond League meeting.
Dibaba will face tough competition with world silver medalist Mercy Cherono, world champion Gelete Burka, world silver medalist Senberi Teferi, Olympic finalist Etenesh Diro Neda, and 10K American-record holder Molly Huddle in the field. Fellow U.S. Olympians Kim Conley and Marielle Hall will also be making their outdoor 5K season debuts along with former Providence NCAA champion Emily Sisson.
Huddle previously owned the American record in the 5K with a best of 14:42 from 2014, but Shannon Rowbury broke the mark with a 14:38 performance at the Brussels Diamond League meeting last summer. If Huddle keeps Dibaba within her sights, she could potentially reclaim the record.
Matt Centrowitz leads star-studded Bowerman Mile

The Olympic gold medalist will return to his college track for a race that resembles the 2016 Olympic 1500m final. Last year, Centrowitz became the first American to win gold in the men's 1500m since 1908. He accomplished the feat by leading from the gun and executing expert tactics to beat 2012 Olympic champion Taoufik Makhloufi and Olympic silver medalist Nick Willis. Nine months later, Centrowitz will face some of the same familiar faces in the historic Bowerman Mile.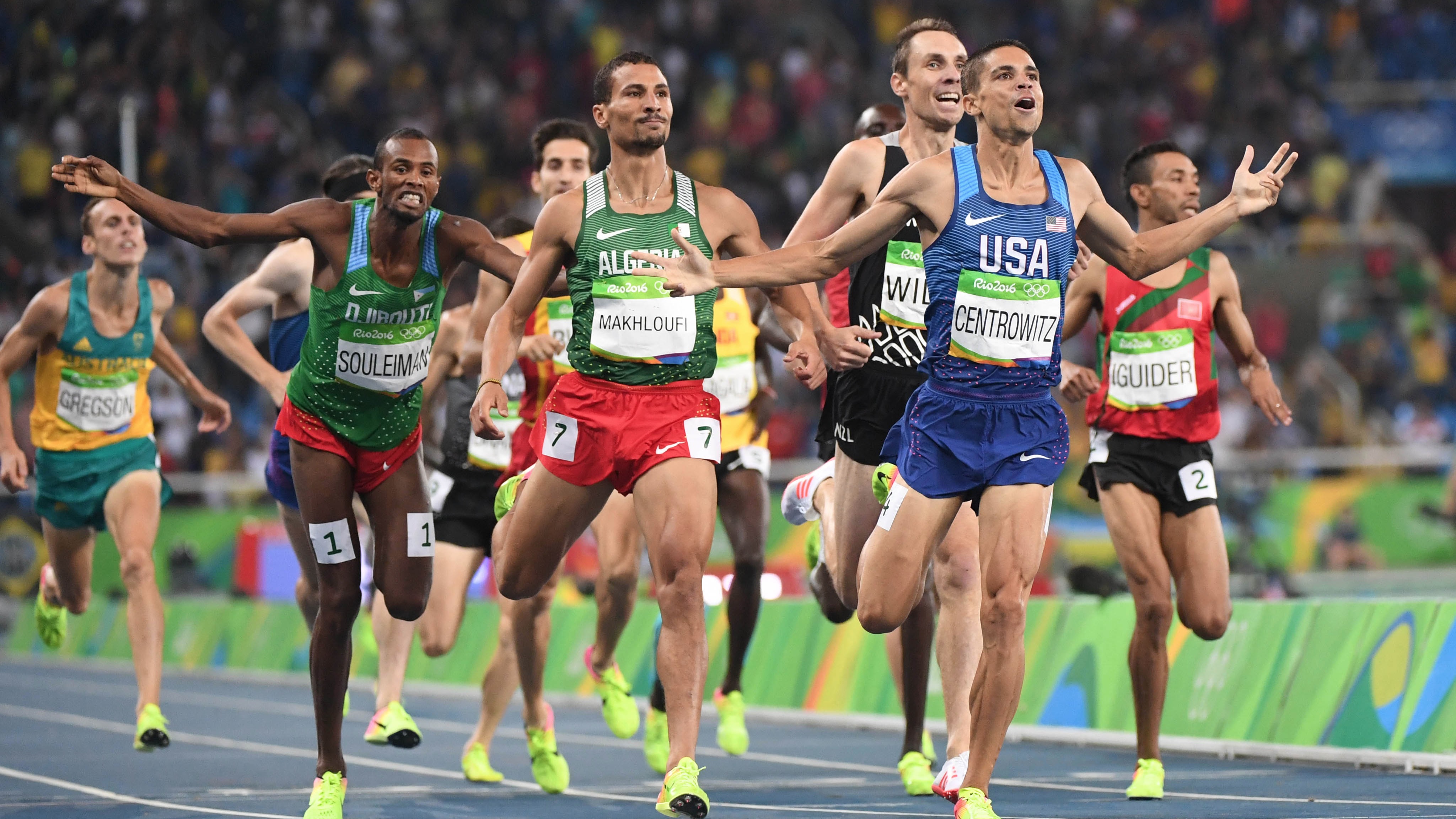 Willis will contend in his first track race since claiming his second Olympic medal of his career last summer. Asbel Kiprop, who was the 2008 Olympic champion, and Abdelaati Iguider, who took bronze at the 2012 Games, will be running their first races in 2017 after top six finishes in Rio. Olympic finalists Ben Blankenship, Silas Kiplagat, and Ayanleh Souleiman are also set to toe the line.
World silver medalist Elijah Manangoi is competing after dropping a 3:31 1500m world lead at the Doha Diamond League meeting. He competed through the first round in Rio last summer.
Clayton Murphy, an Olympic bronze medalist in the 800m, is a lock to be competitive in his first Prefontaine Classic Bowerman Mile. Murphy has already shown dominant fitness after running a world-leading 1:43 in the 800m at the Mt. SAC Relays.
Allyson Felix to open up in 200m against Olympic champions Elaine Thompson, Shaunae Miller-Uibo

For the first time since the Brussels Diamond League meeting last August, Allyson Felix will run in her signature event, the 200m sprint. In Brussels, the six-time Olympic champion finished third to Elaine Thompson and Dafne Schippers, who are both scheduled to contest the 200m at this weekend's competition. Thompson emerged as a force in nearly every sprint event last summer. She won the difficult 100m and 200m double in Rio and contributed to Jamaica's silver medal in the 4x100m relay. Schippers, the 2015 200m world champion, finished second to Thompson in the Olympic 200m race last summer.
Felix was plagued with injury during a long portion of the 2016 season but was able to endure to earn a silver medal in the 400m and gold as part of the U.S. 4x400m and 4x100m relay teams. Felix lost the 400m title to emerging talent Shaunae Miller-Uibo, who out-leaned her at the finish line. Miller-Uibo just recently ran a world-leading 49.77 to win the Shanghai Diamond League meeting. The Olympic champion will also be contesting the 200m this weekend.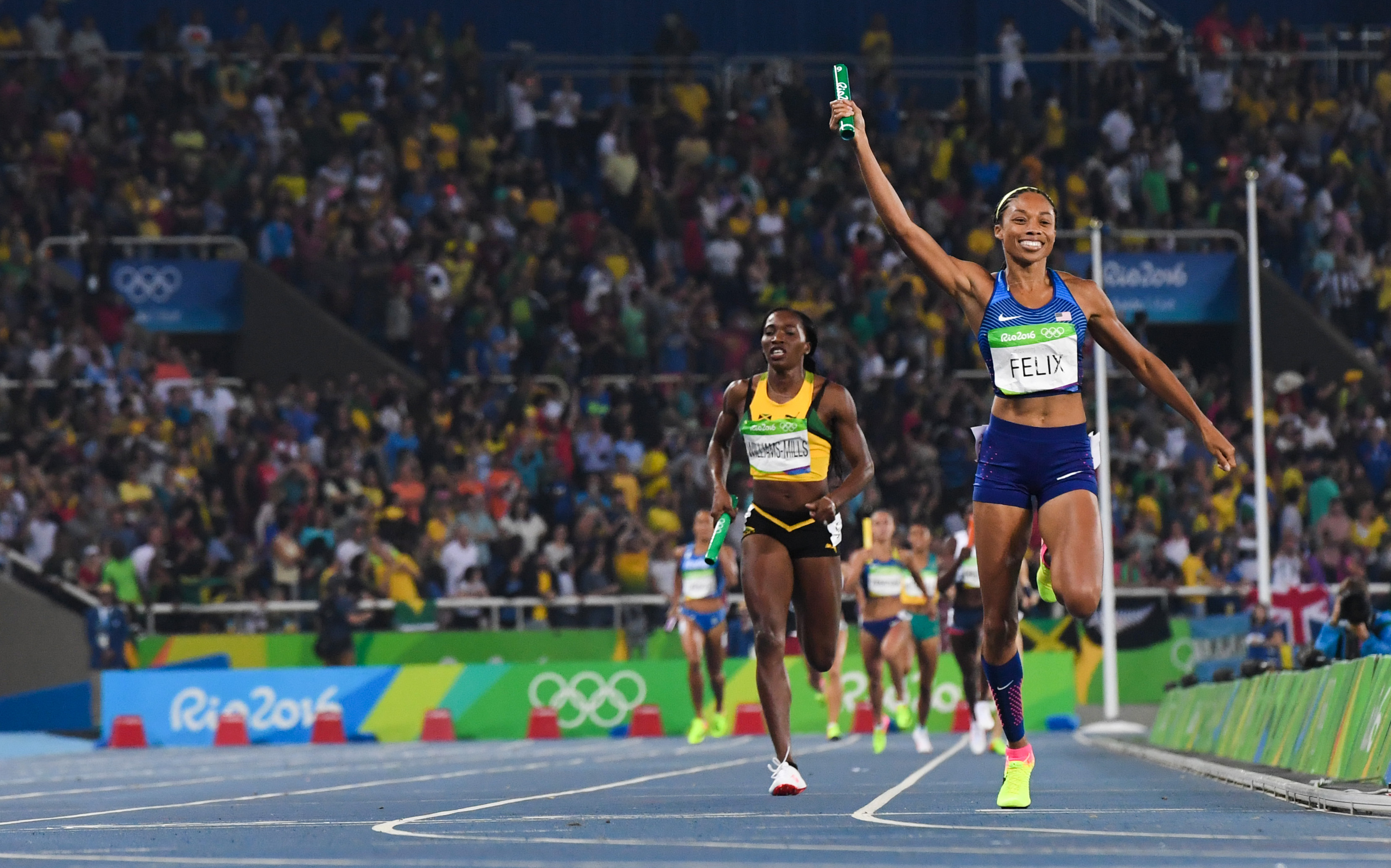 Torie Bowie rounds out the stacked field after earning silver in the 100m and bronze in the 200m at the Olympic Games last summer. She is returning from a runner-up finish in the 100m to Thompson, who ran 10.78 at the Shanghai Diamond League competition.
Mo Farah, Rio medalists to face off in men's 5K

Four-time Olympic champion and five-time world champion Mo Farah is leading a field that includes fellow Rio medalists Paul Chelimo and Hagos Gebrhiwet. Last year, Farah stunned the crown with a dominant 26:53 victory in the 10K at the Prefontaine Classic. He went on to repeat in both the 5K and 10K in Rio.
Chelimo proved to be a surprise challenger in the Olympic 5K when he attempted to outkick Farah on the final stretch. Farah finished in 13:03.30 and Chelimo finished right behind him in 13:03.90 to earn the first Olympic medal by an American since 1964. Most recently, Chelimo notched a personal best of 7:31 for runner-up finish in the 3K at the Doha Diamond League meeting.
Gebrhiwet, who also owns world silver and bronze medals in the 5K, has only raced twice in 2017, a seventh-place finish in the 5K at the BAA road race and a 7:43 indoor 3K in January. Saturday will mark his first outdoor race of 2017.
One smoking women's 1500m

Olympic champion Faith Kipyegon is returning in an attempt to earn a repeat victory at the Prefontaine Classic. Last year, Kipyegon notched a world lead, Kenyan national record, and personal best of 3:56 in Eugene. This year, she faces many of the same athletes who competed against her in the Rio Olympic final.
Olympic bronze medalist Jenny Simpson is competing after a sixth-place finish in the 800m at the USATF Middle Distance Classic. Earlier in the year, Simpson was part of the distance medley relay team that broke the indoor world record with a 10:40 performance.
Watch the trailer for the series Jenny Simpson: Transcend:

Fellow American Olympians Shannon Rowbury, Brenda Martinez, and Kate Grace will also be in contention. Rowbury, the 2016 world indoor bronze medalist, was a second shy of earning a medal in Rio. She finished fourth to Simpson. World silver medalist Martinez recently posted a season's best of 1:58 to win the 800m at the USATF Middle Distance Classic. And Grace is returning from a 2016 that was highlighted by an eighth-place finish in her first Olympic final.
Olympic finalist Laura Muir of Great Britain will compete after a stellar indoor season that included national records in the 1000m, 1500m, 3K, and 5K.
Olympic 5K silver medalist Hellen Obiri will also be running in what will be her first 1500m in 2017. Last year, Obiri claimed a silver medal in the 5K to Vivian Cheruiyot. Obiri's 1500m personal best of 3:57 is actually from the 2014 Prefontaine Classic.