2017 USATF Outdoor Championships
USA 10K Preview: Marathoners Back On The Track, Plus Dark-Horse Picks
USA 10K Preview: Marathoners Back On The Track, Plus Dark-Horse Picks
Check out the storylines for the 10K at the USATF Outdoor Championships in Sacramento, CA.
Jun 20, 2017
by Taylor Dutch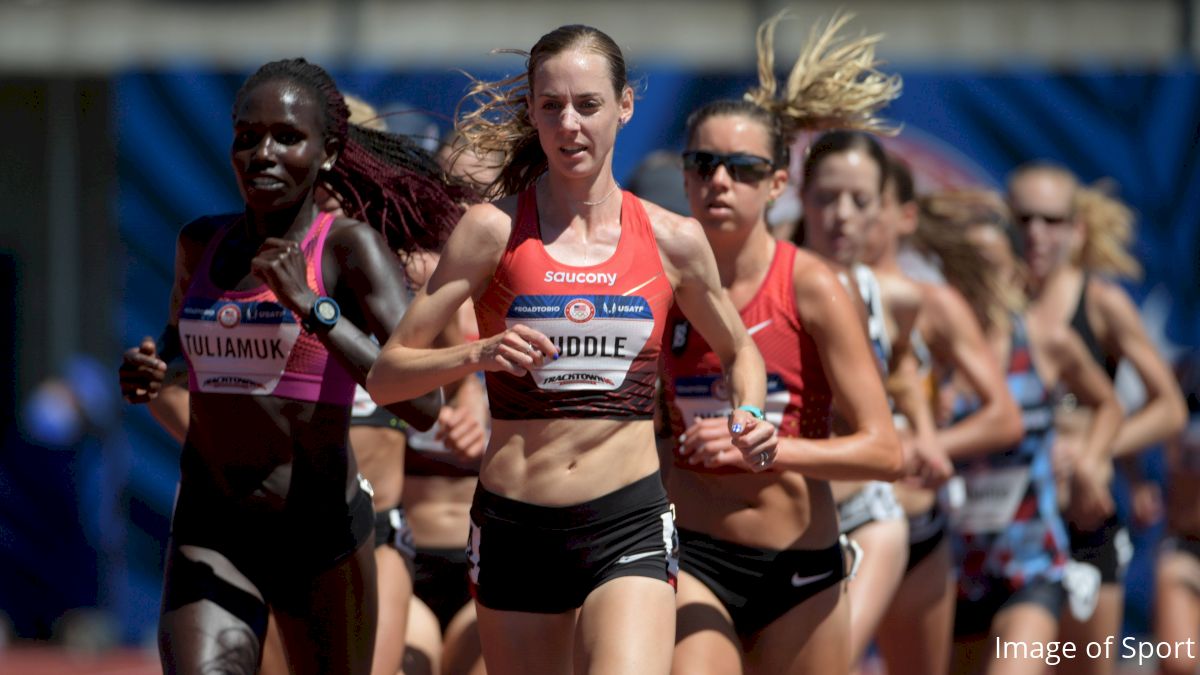 The women's USATF 10K final on Thursday night will be a battle of America's veteran marathoners against a batch of young bucks at Hornet Stadium in Sacramento, CA, while Galen Rupp will attempt to win his ninth straight men's title.
Watch the U.S. Championships LIVE on FloTrack in Canada
Women's 10K

The Favorite



Molly Huddle

Molly Huddle had a milestone year in 2016. She broke the American record in the 10K at the Olympic Games and returned just two months later to make her debut in the marathon.
The Olympic Games proved to be the perfect opportunity to make history as race-winner Almaz Ayana broke the world record, enabling Huddle to take advantage of the fast pace to break the American record. Huddle ran 30:13.17 to finish sixth overall and break the previous American record of 30:22.22 set by Shalane Flanagan at the 2008 Olympics. In November, Huddle returned to racing at the New York City Marathon, where she competed in her 26.2-mile debut. The performance lived up to the high expectations as Huddle finished third in 2:28:13 behind race-winner Mary Keitany and runner-up Sally Kipyego. This year has been highlighted by a road best of 14:56 at the BAA 5K, an eighth-place finish at the Prefontaine Classic 5K, and a 68:19 victory at the NYC Half Marathon.
With a breakthrough year behind her and two consecutive national titles in the 10K, Huddle is poised to repeat as champion this weekend.
The Contenders

Amy Cragg

At the Payton Jordan Invitational in May, Amy Cragg shocked herself when she blasted a 31:17 runner-up finish in the 10K. The shock was due to the fact that Cragg hadn't competed in a track race since 2015, and her Payton Jordan performance was her fastest 10K since setting her personal best of 31:10 in 2012. The return to the track came after a thrilling year on the roads.
In 2016, Cragg won the U.S. Olympic Marathon Trials and ended up finishing ninth in the Olympic Games, her highest finish ever at the championship. She has already set a personal best this year--a 68:27 runner-up finish at the Kagawa Marugame Half Marathon in Japan. Although Cragg has shown great progress in the marathon distance, she told FloTrack that she is not saying goodbye to the track just yet. Given the impressive showing of fitness at Payton Jordan, it's clear that Cragg will be a dangerous competitor at the championship.
Emily Infeld

Emily Infeld has found her strength in the 10K distance. After suffering from multiple injuries, Infeld finally found her stride in 2015 when she returned to health and started setting personal bests in nearly every distance. Ultimately, she ended up making her first world championship team and earning a bronze medal at the World Championships in Beijing. She continued the success in 2016 with a runner-up finish at the Olympic Trials and an 11th-place finish in the Olympic Games. In the same race in which Huddle broke the American record, Infield finished in a personal best of 31:26.
Infeld has only raced once this year--a runner-up finish in the Gate River Run 15K in March--but should never be counted out for a podium finish.
Emily Sisson

As FloTrack's Dennis Young pointed out in March, Emily Sisson is poised to be the
next great American road runner
. Her NYC Half Marathon performance in March was historic for a number of reasons. She finished runner-up to her training partner Huddle in a finishing time of 68:21. Only three American women have ever run a faster half marathon than Sisson. Those women are distance running legends Deena Kastor, Kara Goucher, and Huddle. Kastor has an Olympic bronze medal. Goucher has a world bronze medal, and Huddle owns several American records. Although Sisson has never made a senior world championship team, she is in the same conversation as these accomplished runners.
As far as the track 10K goes, Sisson has already set a personal best in the distance this year. At Payton Jordan, she ran 31:32 to finish fourth behind Olympic finalist Meraf Bahta, Cragg, and world youth champion Goytatom Gebrselassie and ahead of Olympians Yuka Takashima and Kim Conley. Sisson also notched a 5K personal best of 15:10 at the Prefontaine Classic in late May. With vast improvements on the track and roads, Sisson will surely be a competitor to consider for London.
Kim Conley

Conley is currently in killer 10K shape after setting a personal best of 31:35 at the Payton Jordan Invitational. Her previous best was from 2014 when she ran 31:48 six weeks before winning the USATF Outdoor Championship, which also took place in her hometown of Sacramento.
This year there is a world team to make, and Conley is a sure contender for a top three spot. Since making her first Olympic team in 2012, Conley has been a Team USA member for the 2013 and 2016 senior championship teams (she was injured in 2015).
The Comeback

Shalane Flanagan

After suffering from a fracture in her iliac crest prior to her scheduled Boston Marathon race, Shalane Flanagan was forced to sit out for the majority of the 2017 season. The four-time Olympian made her much-anticipated return to racing at the Portland Track Festival on June 10, where she ran a solo effort of 31:38 to easily notch the world standard in the 10K.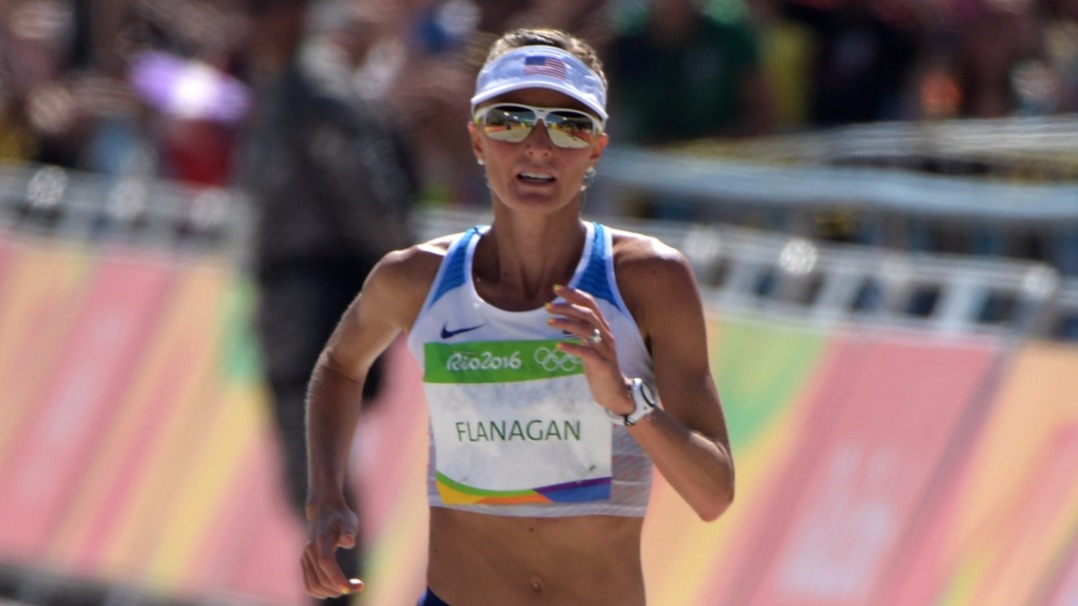 The Portland Track Festival marked her first race since finishing sixth in the marathon at the Olympic Games. Flanagan's Rio performance led the best-ever team-wide finish for Americans in the Olympic marathon. Behind Flanagan, Desi Linden and Cragg finished seventh and ninth, respectively.
Although Flanagan is returning from injury, she is always a sure bet to make a team. Since making her first Olympic team in 2004, Flanagan has earned a spot on 12 international outdoor teams, highlighted by an Olympic silver medal in the 10K at the 2008 Games in Beijing.
The Dark Horse

Natosha Rogers

Natosha Rogers has one of the most interesting comeback stories in the entire championship field. At one point, Rogers quit the sport entirely after illness, and a nagging knee injury made her question her passion for running. After a breakthrough junior year at Texas A&M, which included winning an NCAA title in the 10K, Rogers walked away from the track and studied abroad in Argentina. For over a year, Rogers took a step back and ultimately decided that she wasn't done with the sport. She returned in 2014, signed a professional contract with New Balance, and joined Mark Coogan's Boston-based training group. After realizing that training alone worked better for her, Rogers decided to move back to her hometown of Denver, where she is now coached by Steve Magness.
Daniel Petty of The Denver Post
spoke with Rogers about her journey after she finished third in the Bolder Boulder road race.
Since finding her ideal training situation, Rogers has been making great progress in a number of distances. She ran a 5K personal best of 15:08 at the USATF Middle Distance Classic, placed 23rd at the World Cross Country Championships in Kampala, Uganda, and recently won the USATF Half Marathon Championships in a personal best of 70:45. She hasn't raced a track 10K since finishing 13th at the Olympic Trials last summer, but based on her recent performances, it's safe to assume her placing will be much higher this year.
Men's 10K

The Favorite

Galen Rupp

For the past eight consecutive USATF Outdoor Championships, Galen Rupp has won the 10K. Although he has been transitioning to the roads, the Olympic silver medalist doesn't want to step away from the track just yet.
In 2016, Rupp combined his marathon and track fitness by executing one of the most difficult doubles in Olympic history. He finished fifth in the 10K and returned just eight days later to earn a bronze medal in the marathon on the streets of Rio de Janeiro.
This year, Rupp has focused mainly on the roads. He ran the Prague Half Marathon as a tune-up for the Boston Marathon. In just his third marathon ever, Rupp finished second in a new personal best of 2:09.58. After Boston, Rupp started working on his track fitness to gear up for USAs and recently notched a comfortable 28:18 effort at the Portland Track Festival.
As big goals in the marathon loom, this season will likely mark Rupp's final year on the track and potentially his ninth consecutive national title in the 10K distance. Thursday night will also likely be the last time fans will get to see Rupp race on the track on U.S. soil.
The Contenders

Shadrack Kipchirchir

In 2016, the U.S. Army standout made his first Olympic team as a member of Team USA with a nail-biter runner-up finish at the Olympic Trials. He went on to place 19th in the Olympic final. This year, Kipchirchir has made a world championship team and improved on his 10K best.
In Februrary, Kipchirchir finished third at the USATF Cross Country Championships and later competed for the U.S. at the World Cross Country Championships in Kampala, Uganda. He finished 21st as the third American to cross the finish line. In May, Kipchirchir translated the fitness back to the track with a massive personal best of 27:32 in the 10K at the Payton Jordan Invitational. Kipchirchir has made the last two international championship teams and is poised to continue the streak.
Hassan Mead

The Oregon Track Club standout is returning from making his first Olympic team last year. Although he didn't finish the 10K at the Olympic Trials, he returned to put forth an impressive effort in the 5K and finish runner-up to make the Olympic team. Mead went on to place 11th in his first Olympic final.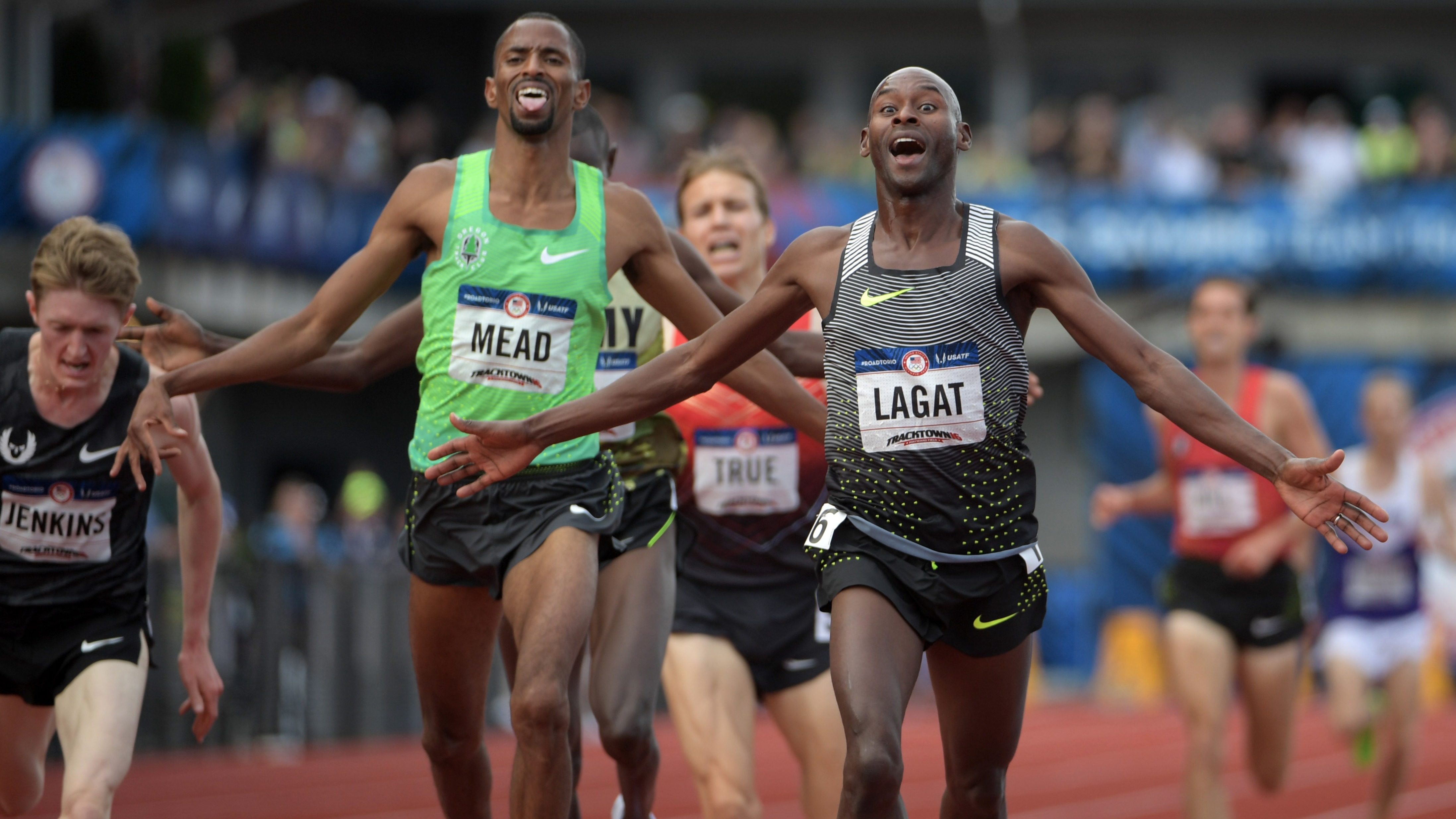 This year, Mead has notched promising marks in several distances. He competed in the 10K at the Payton Jordan Invitational, where he finished fourth in 27:34, just one second shy of his personal best from 2015. He also ran a season's best of 13:19 at the Prefontaine Classic 5K after showing his speed with a 3:37 1500m at the USATF Middle Distance Classic.
Leonard Korir

Although the 2016 Olympian hasn't competed in a track 10K this season, Leonard Korir has notched several notable performances in other distances. He competed on the American team at the World Cross Country Championships, where he finished 20th overall and as the second American to cross the finish line. He also won the USA and Great Edinburgh cross country races during the world championship build-up in the winter. In April, Korir won the USATF Half Marathon Championships over Sam Chelanga. And in May, he competed in his first track race since finishing 14th in the 10K at the Olympic Games. He ran 13:22 in the 5K at the Prefontaine Classic and most recently finished runner-up at the Bolder Boulder 10K road race.
Chris Derrick

Chris Derrick had a major breakthrough last November when he ran
27:38 at the Hachioji Long Distance race
in Japan. The performance was Derrick's first time under 28:00 since the 2012 Olympic Trials, and it was only seven seconds shy of his best time ever. It was also the third-fastest time run by an American in 2016. Only Galen Rupp's and Leonard Korir's marks in the Olympic final were faster.
So far this year, Derrick has dabbled on the roads and the track. He ran a personal best of 61:12 on his way to finishing sixth at the NYC Half Marathon and recently clocked a 13:33 finish in the Prefontaine Classic 5K. He also showed some speed with a 3:43 1500m at the Portland Track Festival.
Last year, Derrick was returning from nagging injuries when he competed at the Olympic Trials and still managed a fifth-place finish in the 10K. This year's championship could be the year he makes the team.
The Dark Horse

Abbabiya Simbassa

He never made an NCAA Outdoor Championship while competing at Oklahoma, but Abbabiya Simbassa is a dark horse pick to make Team USA. Since graduating in 2015, Simbassa has improved dramatically while training with the American Distance Project in Colorado. He made the Olympic Trials 5K last year and ended the season with personal bests in the 5K (13:29), road 10K (29:59), and half marathon (63:28). In 2017, the improvements continued with a 10K victory at the Stanford Invitational (28:03) and a massive personal best at the Payton Jordan Invitational. He finished fifth overall in 27:45. Only NCAA champion Patrick Tiernan, Canadian Olympian Mo Ahmed, and U.S. Olympians Kipchirchir and Mead beat him.