IAAF Releases New Study As It Tries To Reinstate Rules On Testosterone
IAAF Releases New Study As It Tries To Reinstate Rules On Testosterone
The IAAF releases results of a new study that proves women gain an athletic advantage from higher testosterone levels.
Jul 6, 2017
by Johanna Gretschel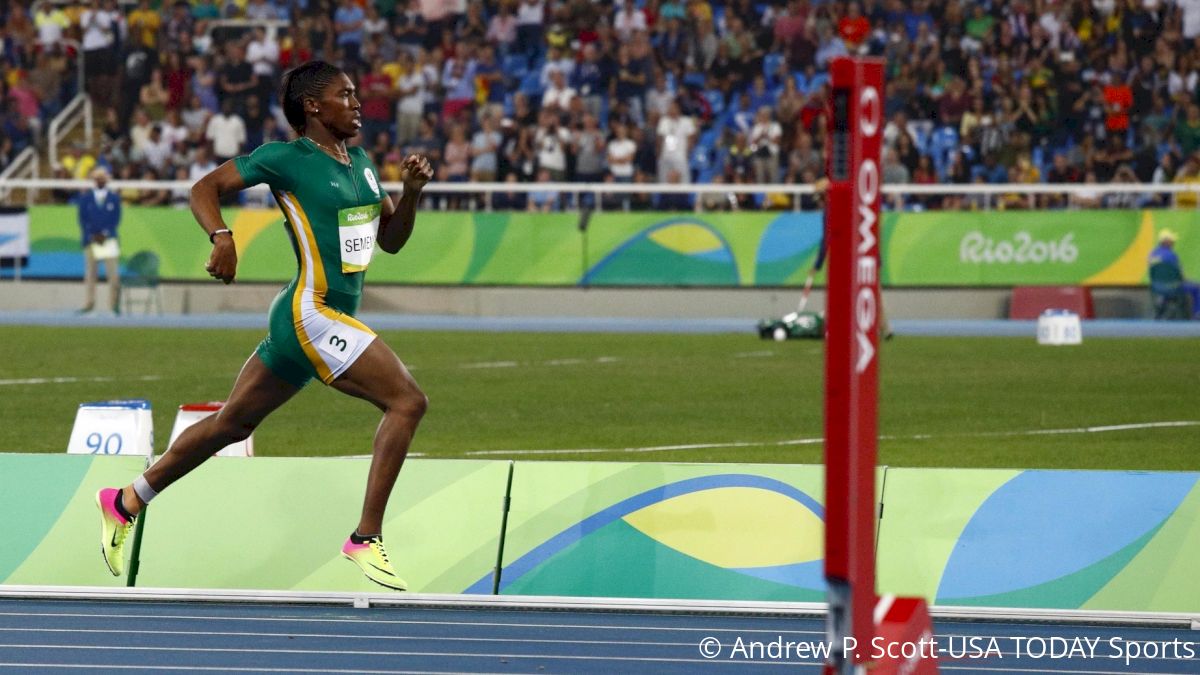 A
new study published this week in the British Journal of Sports Medicine
found that elite female track and field athletes with higher levels of testosterone enjoy a 1.8 percent to 4.5 percent competitive advantage over women with lower testosterone levels, especially in the 400m, 400m hurdles, 800m, hammer throw, and pole vault events.
The blood samples in the study were pulled from male and female athletes competing at the 2011 and 2013 World Championships in Daegu and Moscow, excluding individuals who were found to have hyperandrogenism or hypoandrogenism.
The report, titled "Serum androgen levels and their relation to performance in track and field,"
was authored by Dr. Pierre-Yves Garnier, director of the IAAF Health and Science Department, and Dr. Stéphane Bermon in support of the IAAF appeal to the Court of Arbitration for Sport (CAS), which two years ago suspended the IAAF rule on limiting female athletes' naturally occurring testosterone levels.
"If, as the study shows, in certain events female athletes with higher testosterone levels can have a competitive advantage of between 1.8-4.5 percent over female athletes with lower testosterone levels, imagine the magnitude of the advantage for female athletes with testosterone levels in the normal male range," Bermon commented.
The suspended IAAF rule, adopted in 2011, required female athletes with naturally occurring testosterone levels above 10 nanomoles per liter of blood to undergo hormone therapy to artificially lower that number. The testosterone limit was created in response the success of Caster Semenya, the South African phenom who became a world champion over 800m as an 18-year-old in 2009 and
later found to be hyperandrogenic
.
The 10 nmol/L limit is generous, for,
according to the IAAF
, the 99th percentile of female track and field athletes report testosterone levels of just 3.08 nmol/L.
When the IAAF first introduced the rule in 2011, Semenya underwent the required hormone therapy and quickly saw her times slow, though she still managed to win a silver medal at the 2012 London Olympics.
The issue resurfaced in 2015 when a
hyperandrogenic Indian sprinter named Dutee Chand refused to undergo hormone therapy and appealed her ban to the CAS
, which ruled to null the IAAF's rule for a period of two years during which the organization would be required to gather evidence proving the unfair advantage of hyperandrogenic athletes. Since the CAS overturned the IAAF rule, Semenya has been unbeatable over 800m and won Olympic gold in 1:55.28, a personal best and her fastest time in seven years.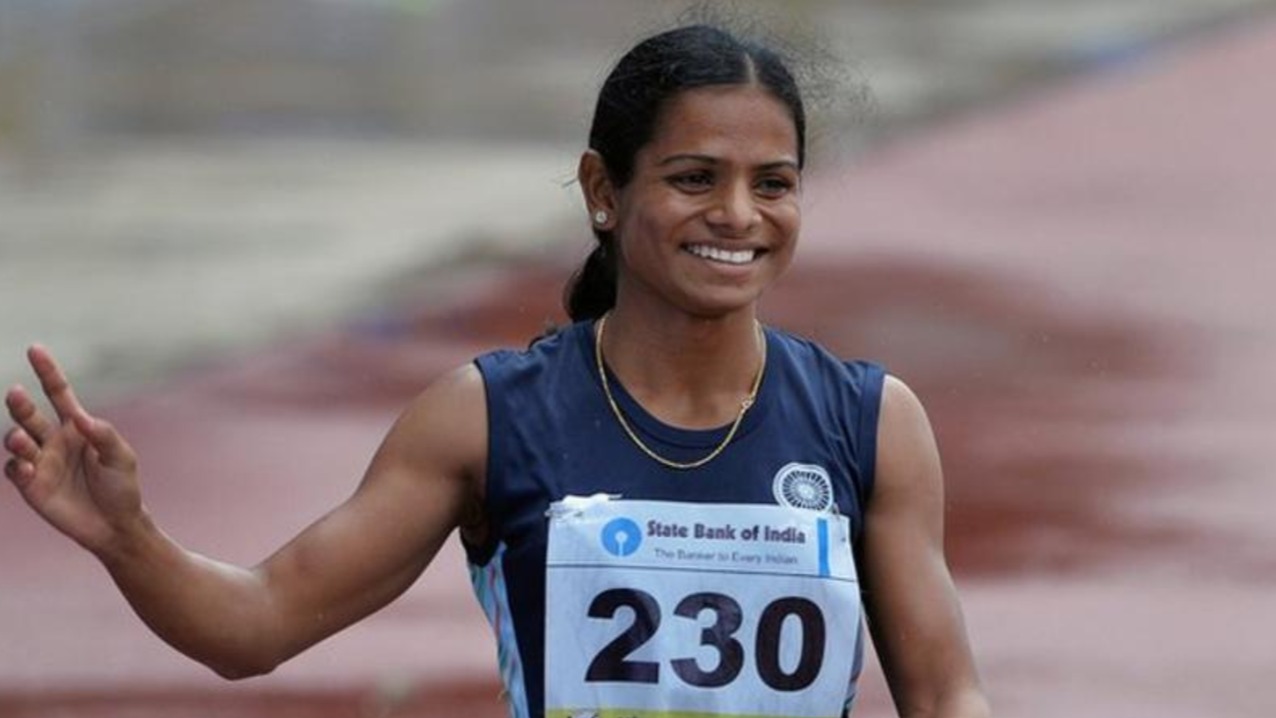 The main point of contention between the CAS and the IAAF is that there is no overwhelming evidence that suggests hyperandrogenic women's biology presents a distinct advantage over women with normal hormone levels. The following is from the Chand decision, which you can read in its entirety
here
.
"It is not self-evident that a female athlete with a level of testosterone above 10 nmol/L would enjoy the competitive advantage of a male athlete, which performance advantage would be, on the IAAF's evidence, in the order of 10-12 percent (the approximate difference, on the evidence of the IAAF, between men and women and, therefore, an unfair advantage), rather than, say, 1 percent (a relatively marginal advantage, having regard to the many other variables that contribute to athletic performance)."
The CAS will make a decision at the end of the month whether or not to reinstate the IAAF rule, and thus force Semenya, Chand, and other intersex athletes who are currently protected to either undergo hormone therapy or quit the sport.
"This study is one part of the evidence the IAAF will be submitting to CAS regarding the degree of performance advantage that hyperandrogenic female athletes enjoy over female athletes with normal testosterone levels," Bermon said. "We continue to gather more data and research on our journey to providing a fair and level playing field for females in our sport."
South African sports scientist
Ross Tucker offered a take on his blog, The Science of Sport
, contending that the new study likely does not demonstrate enough of an unfair advantage in hyperandrogenic athletes to sway the CAS:
"...people trying to argue that these intersex athletes are females with a normal genetic advantage, just like Lebron James, Usain Bolt and Michael Phelps are basically arguing for the dissolution of female competition, they just don't realize it yet. However, because this argument is so pervasive, it will come up in the CAS hearing. And here, the IAAF evidence is not quite strong enough to refute it.
"Had the IAAF discovered a performance advantage of 6 percent to 8 percent, then it's different, because that's close enough to the 10 percent male-female difference that I think you could make a case for it being an advantage that 'outranks the influence of any other single genetic or biological factor'... 2 percent to 5 percent, in my opinion, DOES still meet that criteria, and I believe it to be even larger in virilized women with [Disorders of Sex Development]. However, I don't know that it will be enough for CAS, given how often they referred to the 10 percent to 12 percent male-female difference in their conclusion previously."
The upcoming CAS ruling will not affect the IAAF World Championships in London, where both Semenya and Chand will be allowed to compete, but the decision will set the standard for all future IAAF and IOC competitions.