Rabat DL Preview: Shaunae Miller-Uibo, Caster Semenya 400m Showdown
Rabat DL Preview: Shaunae Miller-Uibo, Caster Semenya 400m Showdown
The stars of the 800m and 400m events will clash in the form of a 400m duel between Caster Semenya and Shaunae Miller-Uibo at the Diamond League meeting in Rabat, Morocco, this Sunday.
Jul 14, 2017
by Taylor Dutch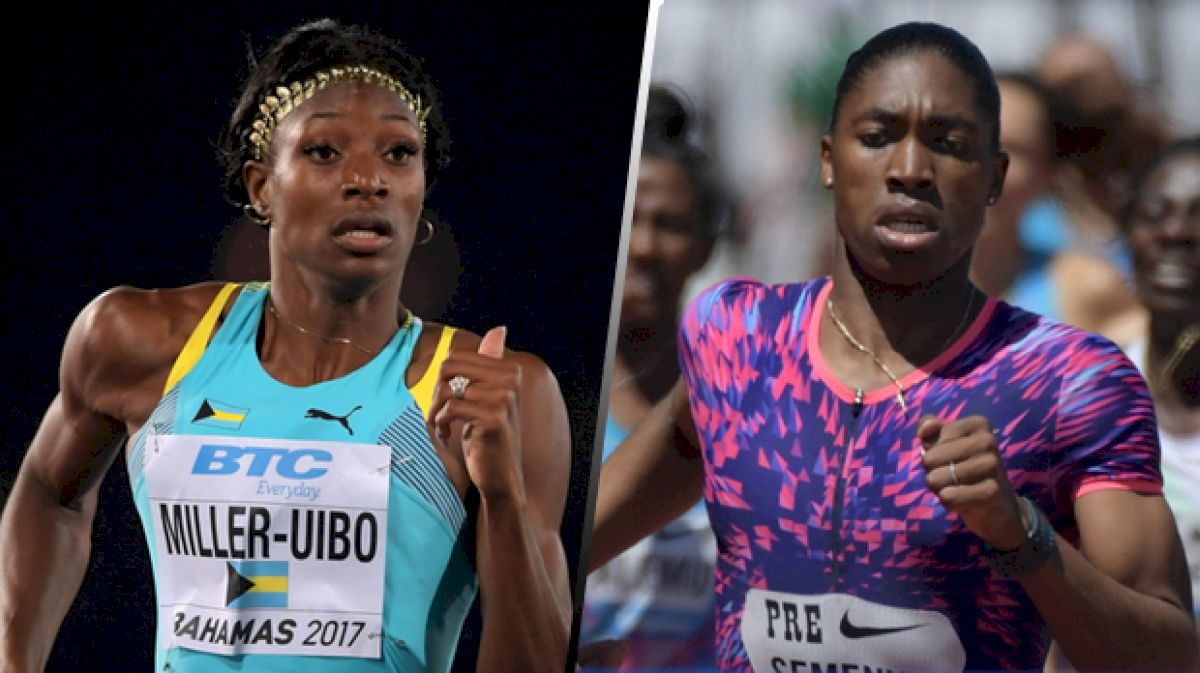 The stars of the 800m and 400m events will clash in the form of a 400m duel between Caster Semenya and Shaunae Miller-Uibo at the Diamond League meeting in Rabat, Morocco, this Sunday. Here is a full breakdown of the races to watch in the 10th Diamond League competition of the year.
Women's 400m: An 800m/400m Olympic Champ Showdown

The ultimate cross-event showdown is going to take place between Olympic champions when 800m star Caster Semenya and 400m standout Shaunae Miller-Uibo face off over a quarter mile.
Semenya will be deep into Miller-Uibo's territory in a race that also includes world indoor bronze medalist Quanera Hayes, Olympian Natasha Hastings, Olympic bronze medalist Shericka Jackson, and collegiate-record holder Courtney Okolo. Semenya hasn't broken 50 seconds in the 400m yet, but she also hasn't raced the 400m very much. She's run it three times in 2017 and set a personal best of 50.40 at the Brussels Diamond League meeting last summer. That 400m race -- which came after Semenya captured her second Olympic gold in the 800m with a national record of 1:55 -- saw Semenya beat Okolo, Stephenie Ann McPherson, Jackson, and Hastings. Semenya has faced several of the women in the field before, but Sunday will mark the first time she has faced Uibo-Miller in her signature event.
Miller-Uibo showed that she is in stellar shape when she made her season debut with a then-world-leading time of 49.77 at the Shanghai Diamond League meeting in May. The Bahamian sprinter made headlines last summer when she dove to beat six-time Olympic champion Allyson Felix at the line. In order to beat Felix, Miller-Uibo unleashed a breakthrough personal best of 49.44. Her most recent performance was a dominant victory in 49.86 at the Hungarian Athletics Grand Prix.
The win will almost definitely go to Miller-Uibo, but it will be very interesting to see what Semenya can do in the midst of a stellar field of top 400m talent.
Men's Steeplechase: The Olympic Champion Returns

For the first time since winning the Kenyan national championship on June 24, Conseslus Kipruto will compete in his signature event. The Olympic champion was supposed to compete at the Golden Spike meeting in early July but pulled out due to an ankle injury. Prior to the Kenyan Trials, Kipruto ran a world lead of 8:04 at the Rome Diamond League meeting on June 8.
Last year, Kipruto finally won his gold at the Olympic Games after earning silver at the 2013 and 2015 world championships. As long as he's healthy, Kipruto should repeat this year in London.
On the American side, Andy Bayer is scheduled to compete after a solid week of racing. On July 6, Bayer ran a 3:36 1500m season's best in Lausanne, Switzerland, and followed the performance with a 7:38 3K personal best at the London Diamond League meeting on July 9. Rabat will be Bayer's first steeplechase since his heartbreaking fourth-place finish at the USATF Outdoor Championships. Despite missing the world championship team, Bayer has already posted two personal bests this season, including an 8:14 performance at the Rome Diamond League meeting. With solid competition to guide him, Bayer could definitely improve on the time this weekend.
Women's 100m: Elaine Thompson Returns After Dominant Win In Flats

At the London Diamond League meeting, Elaine Thompson showed that she can throw down in any footwear. The double Olympic champion from Jamaica won the 100m in 10.94 while, amazingly, wearing flats. After the victory, Thompson told reporters that she felt uncomfortable wearing her spikes because they hurt her Achilles tendon. As a precaution, Thompson wore flats and still dominated the field.
Prior to London, Thompson won the Paris Diamond League meeting in 10.91 and set a world lead of 10.71 on her way to winning the Jamaican national championships.
Women's 1500m: An American Showdown Between Brenda Martinez And Shannon Rowbury

For the first time since earning their spots on the world championship team, Shannon Rowbury and Brenda Martinez will compete in the 1500m. Although both runners made the Olympic team in the 1500m last summer, Rowbury and Martinez will each be contesting different events in London. Rowbury earned her place on the 5K team after notching a runner-up finish to Shelby Houlihan, and Martinez battled out a third-place finish in the 800m final. Prior to USAs, the pair raced each other at the Prefontaine Classic, where Martinez finished in 4:03, one second ahead of Rowbury.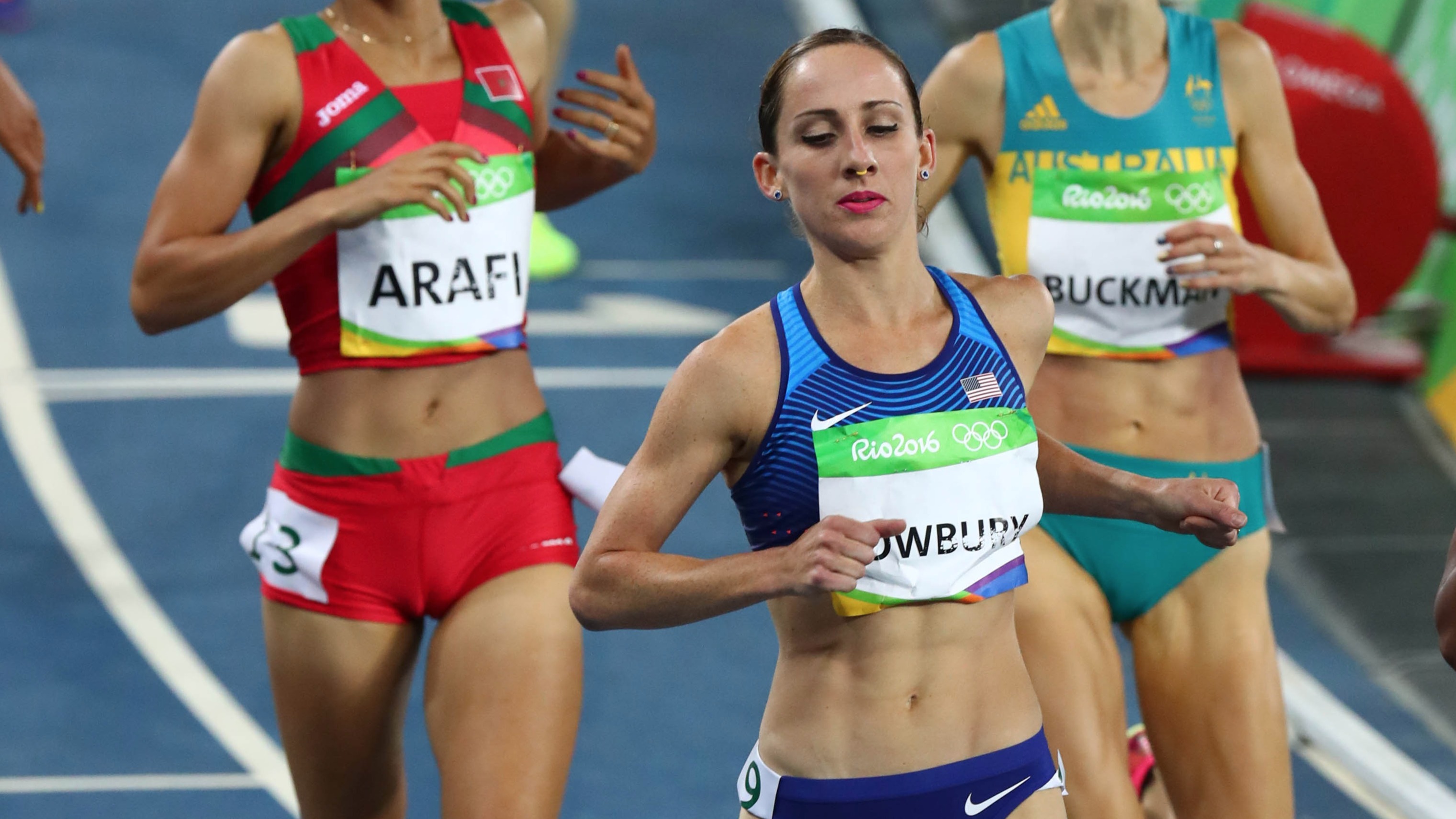 At USAs, Rowbury completed the difficult 5K/1500m double, which resulted in a solid 5K performance and an eighth-place finish in the 1500m final. Although Rowbury was disappointed in her 1500m finish, the sting was taken out by a stellar 5K. With time to recover and several more weeks of training in her legs, Rowbury should be ready for an improvement on her 4:04 season's best.
Martinez has been on a roll this season, which she announced is the last year she will focus on the 800m. Prior to USAs, Martinez notched a then-800m season's best of 1:58.78 and a 1500m season's best of 4:03. She threw down in the championship final with a 1:58.46, her fastest pre-world championship season's best since 2013, when she earned a bronze medal for the United States.
Rabat will likely be one of the few opportunities to watch these two middle distance stars duke it out in the 1500m this year.
Men's 200m: Andre De Grasse Returns After Sweeping Canadian Nationals

Olympic silver medalist Andre De Grasse will be looking to lower his wind-legal season's best of 20.01 while facing some stiff competition at the meeting in Rabat. De Grasse most recently swept the 100m and 200m at the Canadian national championships in effortless 10.11 and 19.96 (+2.7) winning times, respectively. Prior to the championship, De Grasse threw down a jaw-dropping, albeit wind-aided, 100m mark of 9.69 to win the Stockholm Diamond League race. The performance prompted conversation with some of Canada's great sprinters, including the national-record holder Donovan Bailey, who ran 9.84 at the 1996 Olympic Games.
"With this race, it places him in line with his fastest legal time this year," Bailey told
CBC Sports
. "[That] simply means he's faster and will break both his personal bests in the 100 and 200. It will be a great summer."
De Grasse faces 400m collegiate-record holder and young pro Fred Kerley as well as Olympian Ameer Webb. Kerley recently signed a professional contract with Nike after dominating the 400m at the USATF Outdoor Championships. His first professional race took place at the London Diamond League meeting, where he ran a 200m personal best of 20.24 to finish second to Webb. At USAs, Webb also dominated this event with a victory in 20.09. Rabat will mark his fourth Diamond League competition of the year.